A very popular way to travel to Iceland is to base in Reykjavik and take day trips to the beautiful sights.
There is so much beauty around Iceland that you really can't go wrong with where you choose. Hiking, waterfalls, glaciers…it's like a choose your own adventure country!
I've been getting a lot of questions lately about where to day trip from Reykjavik, so here you are my friends! Your Iceland planning wish is my command.
Here are my favorite day trips out of Reykjavik!
Glymur
Hiking + waterfalls is my definition of a perfect day! The hike to glymur will bring you to the second highest waterfall in Iceland. This is such a perfect day trip because it's really close to Reykjavik! And you get to drive through Hvalfjordur – don't miss the little gems along the way!
Planning guide: Iceland Hiking: Glymur Waterfall // 10 Reasons to Drive Through Hvalfjordur
Trip Time: 4.5 hours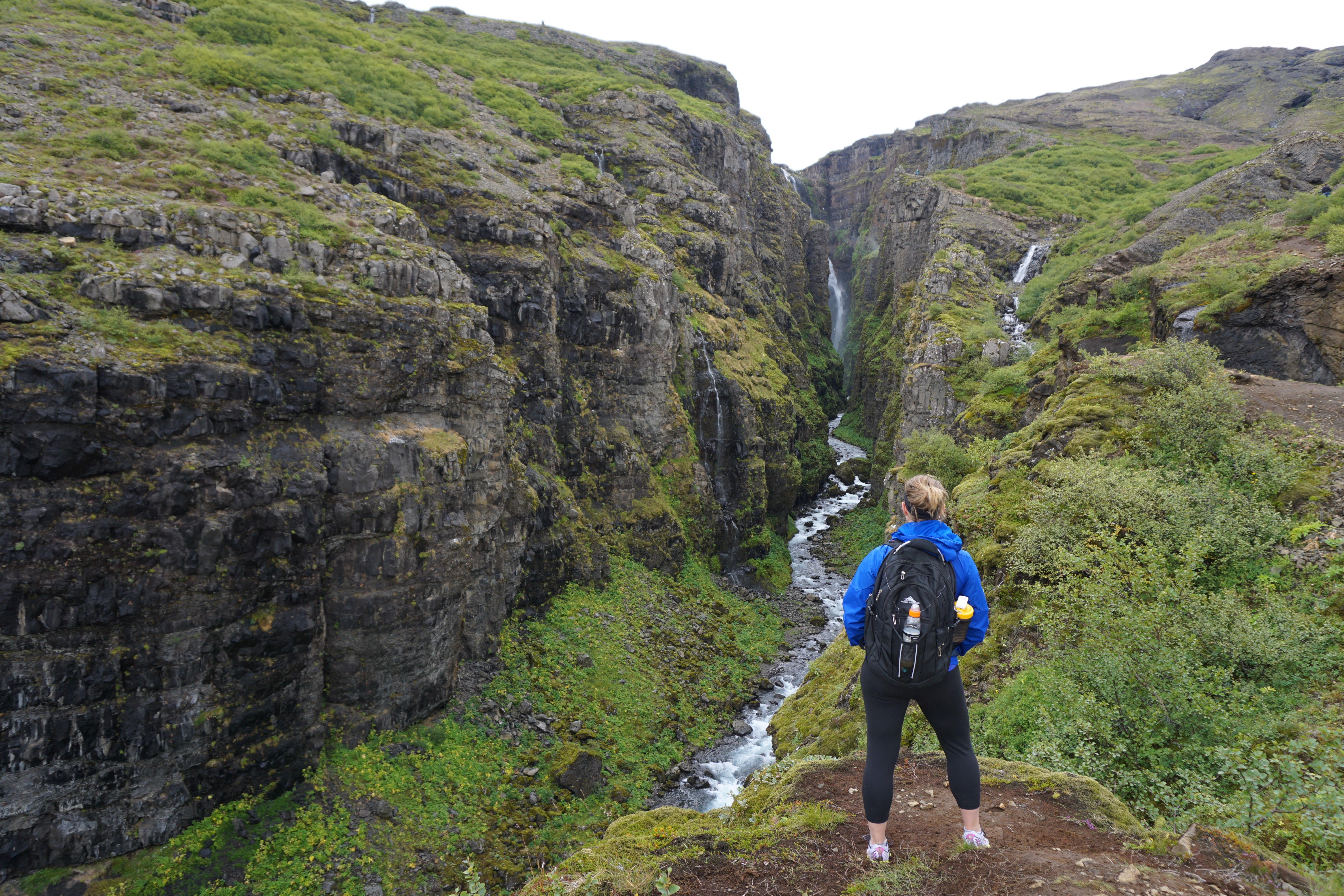 Reykjanes Peninsula
The Reykjanes peninsula is such an overlooked area to explore. Rocky cliffs, adorable lighthouses, and geothermal hot pots, all packed into one little peninsula! I love taking day trips to drive around this area, and it's so beautiful in all seasons! This is an easy one for those short on time, perhaps with a few hour layover in Keflavik.
Don't miss: Krysuvik & Seltún, Reykjanestá and Reykjanesviti, Gunnuhver, Bridge Between Continents, and of course, the Blue Lagoon.
Trip Time: 5 hours
Reykjanestá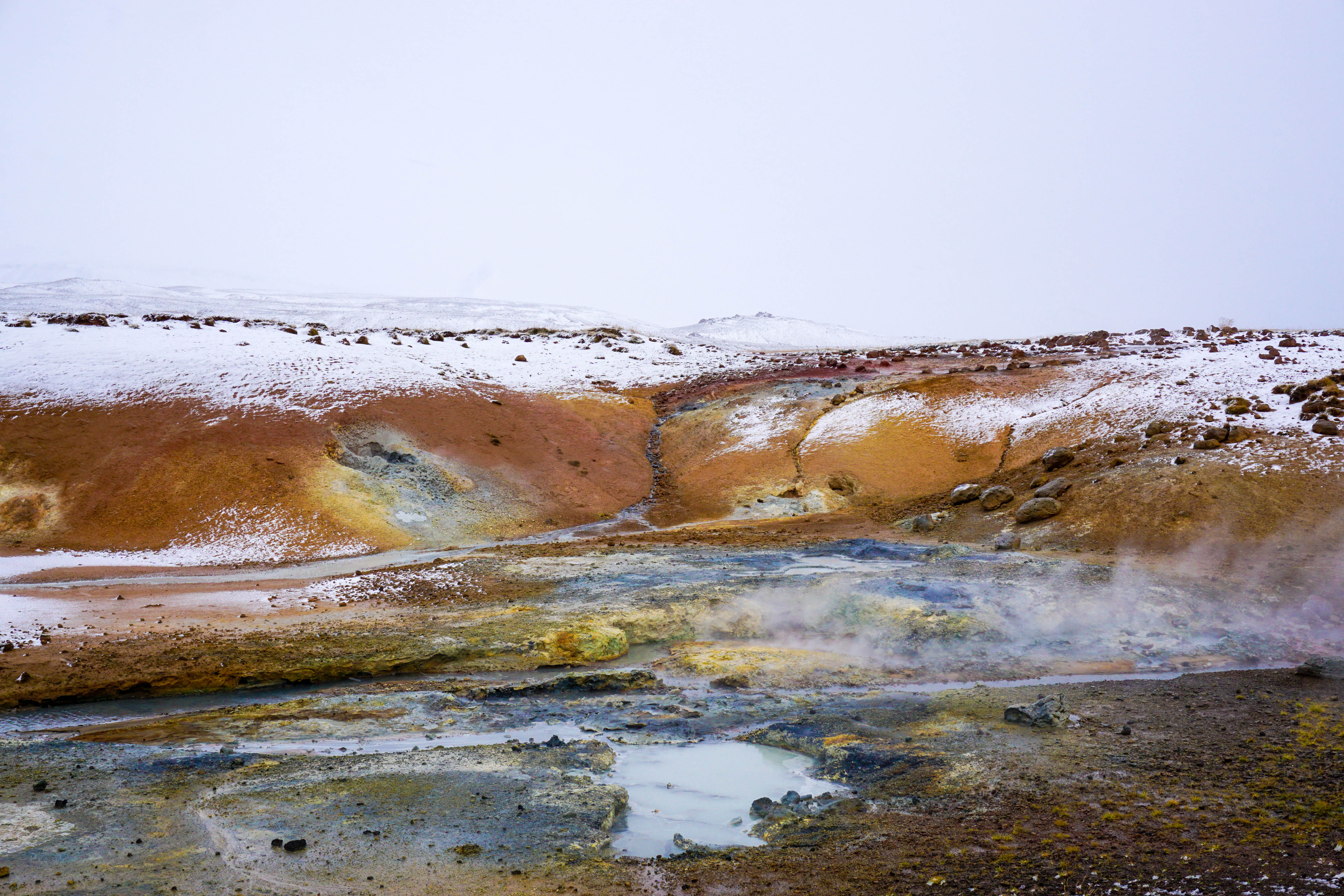 Seltún
South Coast
The South Coast is such an iconic region of Iceland, it's nearly impossible to not add this to your to-do list. Waterfalls, ocean views, and black sand beaches, this is the perfect day trip. I suggest the drive to Vík and back, easily doable in one day. If you want to drive all the way to the Glacier Lagoon, make it a two day trip with an overnight stay.
Planning Guide: South Iceland – 6 Must See Places // Why You Should Visit Jokulsarlon Glacier Lagoon
Trip Time: 7 hours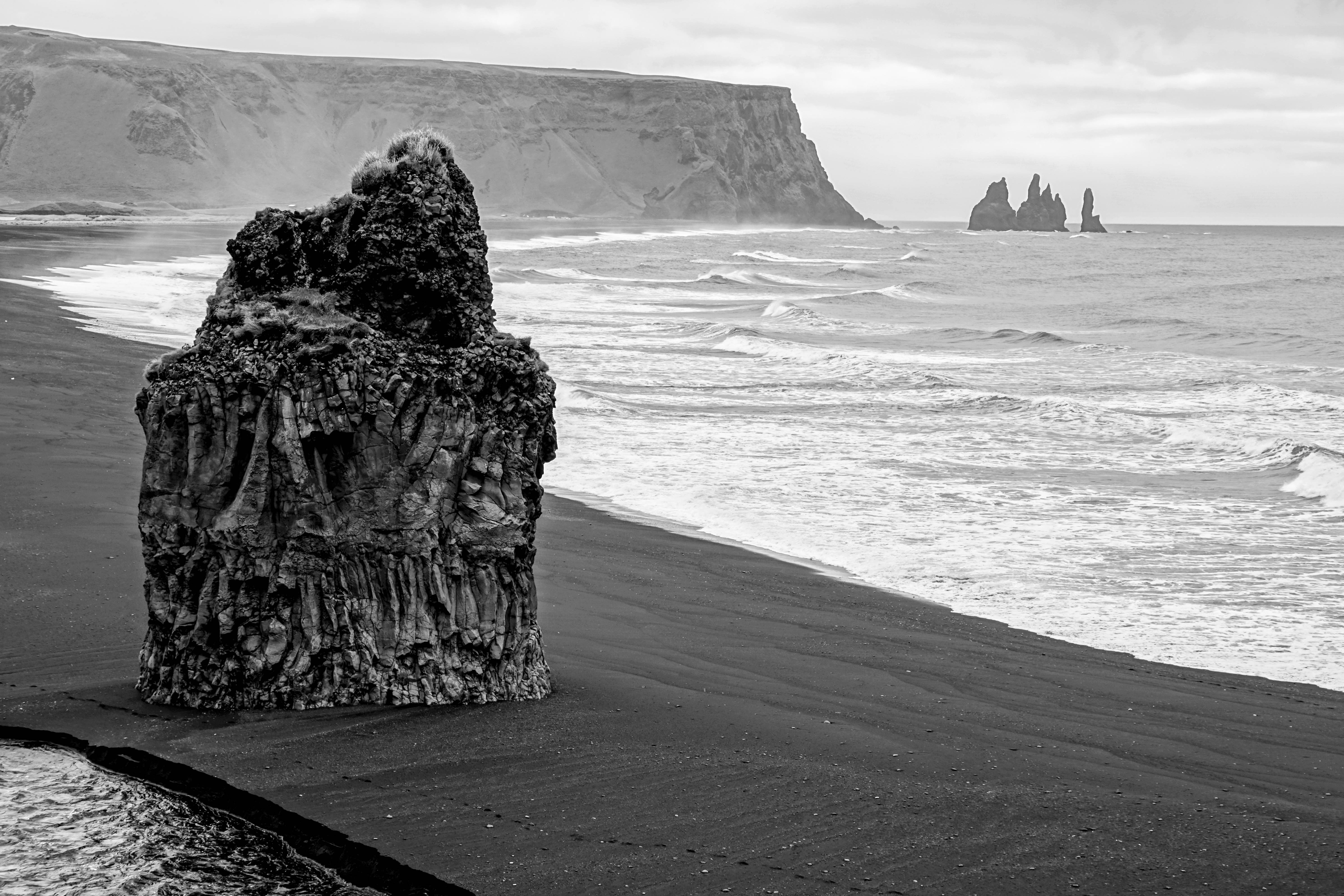 Reykjadalur
If bathing in a hot spring in the middle of Icelandic nature sounds like a dream come true, add this to your to-do list! Reykjadalur is a geothermal area located Hveragerði in South Iceland. You drive past this little gem on the way to all the sights on the South Coast, so you can't miss it. This hike will take you 2 hours round trip, and it's worth every minute!
Planning Guide: 8 Reasons to Hike Reykjadalur Hot Springs
Trip Time: 4 hours
Golden Circle
I don't think many people visit Iceland without taking a trip around the Golden Circle. Not only is it conveniently close to Reykjavik, but it has some of the most iconic places in Iceland – Þingvellir National Park, Geysir, and Gullfoss. This route is easily drivable in one day, and definitely should not be missed.
Planning Guide: 8 Less Traveled Stops on the Golden Circle
Trip Time: 5 hours with the basics, 8 hours with the hidden gems

Golden Circle Extended
The Golden Circle is not far from what I like to refer to as "the Golden Circle Extended" route. This is more inland than the Golden Circle, and one of the ways to get to Landmannalaugar.
A lot of people know about Háifoss (one of the most beautiful waterfalls in Iceland and a personal favorite!), but just along the way are two more gorgeous places that can't be missed: Gjáin and Hjalparfoss. I call this amazing trio "waterfall city". And who doesn't want to go to a city of waterfalls? I don't know either.
Make it a complete waterfall-filled day with a visit to Þjófafoss on your way back!
Planning Guide: Iceland Hidden Gems: Þjófafoss // Háifoss Waterfall in South Iceland
Trip Time: 6 hours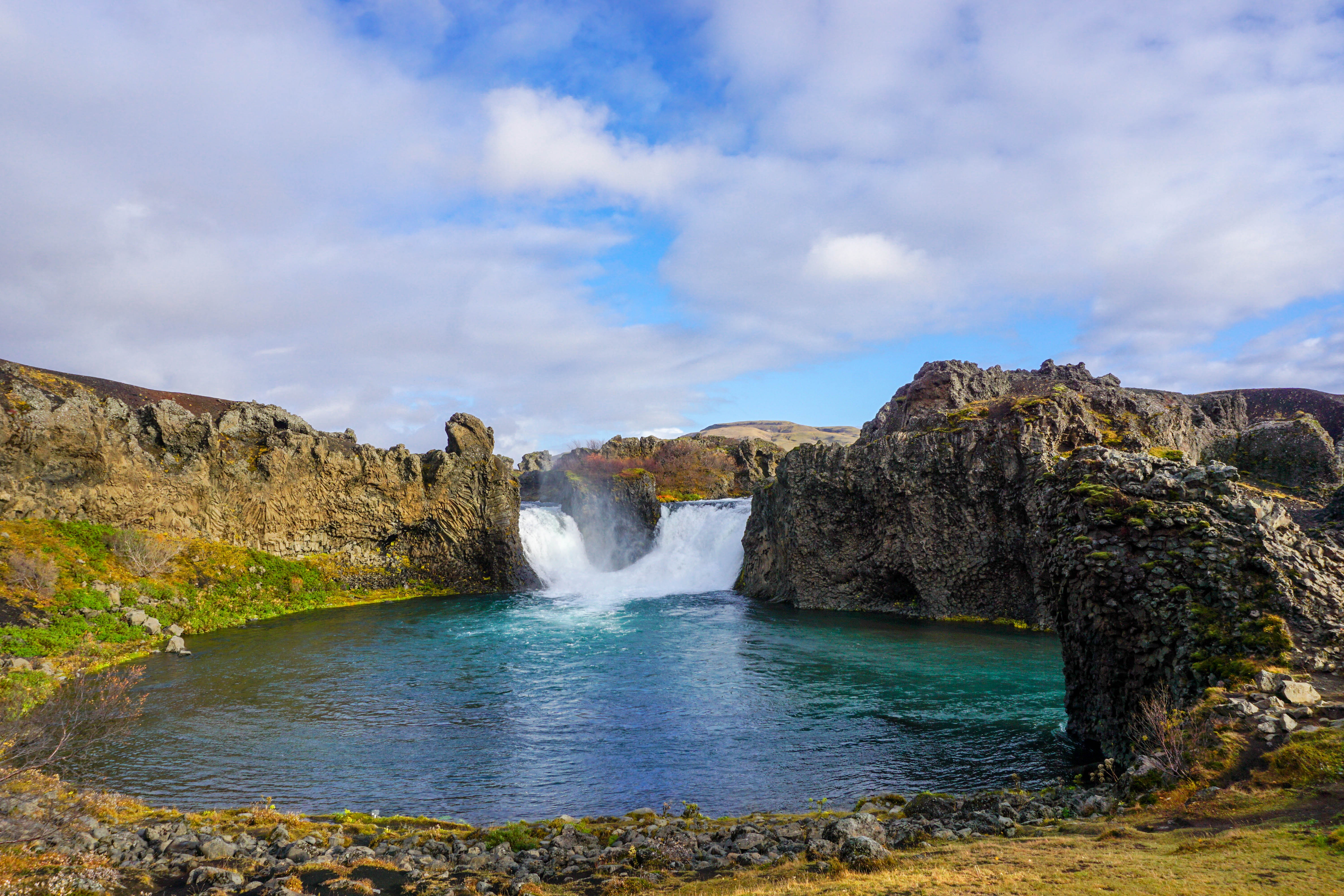 Hjalparfoss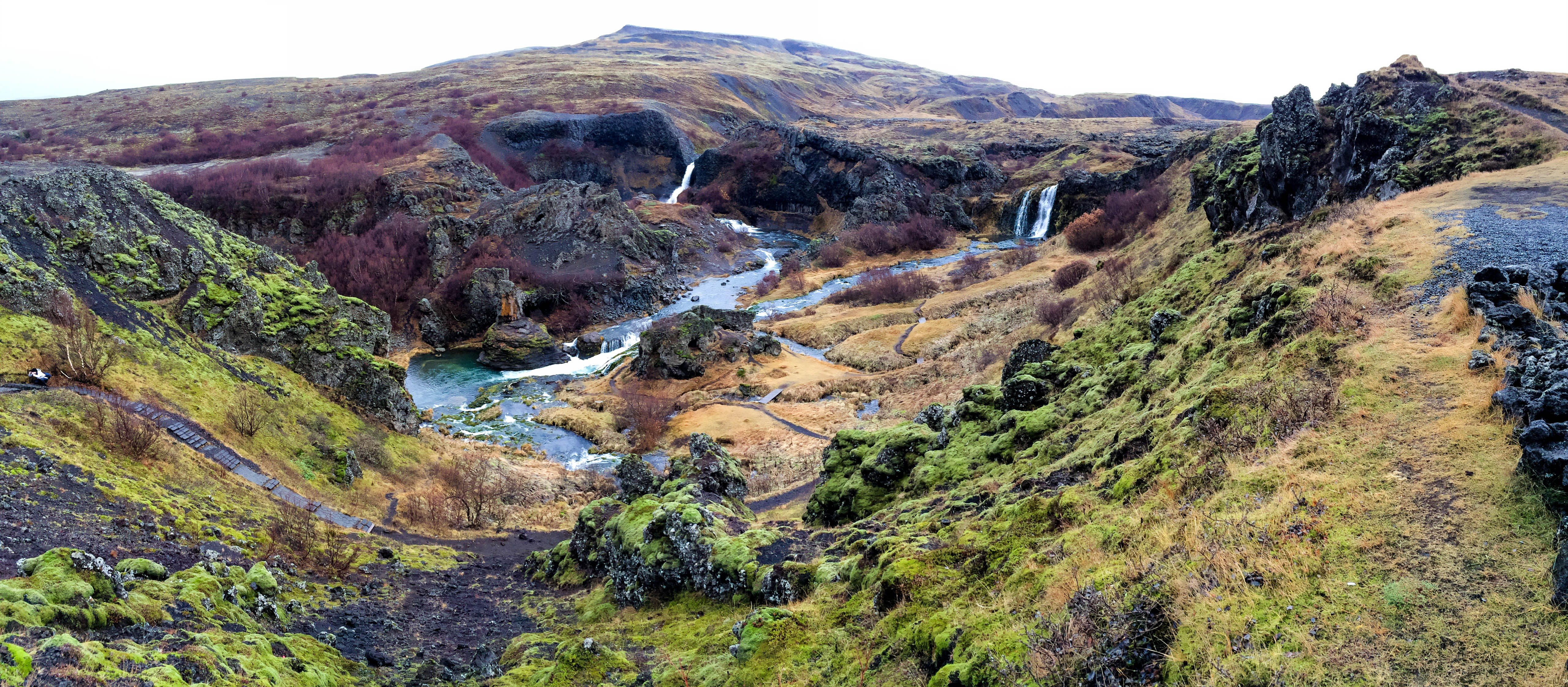 Gjáin
Snæfellsnes
The Snæfellsnes peninsula is another place that is close to Reykjavik and should not be missed! This area has been termed "mini-Iceland" because it has all of the beautiful landscapes of Iceland combined in one small region. It can be done in one day if you start early! However, I always recommend taking it slow and doing it over two days – there are just too many amazing things to see!
Note: be EXTRA careful in the winter around the end of the peninsula – the most dangerous road conditions I've ever experienced in my life!
Reference: 10 Must-See Places in West Iceland // Winter in Iceland: Snæfellsnes Peninsula
Trip Time: 8 hours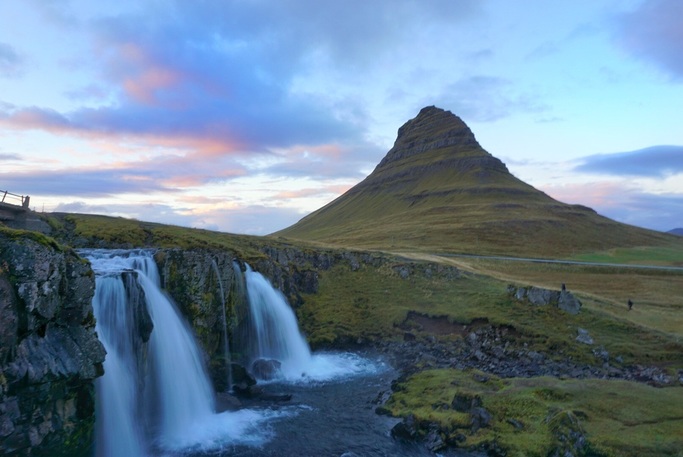 Reykjavik
Of course, this list would not be complete with a tour around Iceland's capital city. Reykjavik is an adorable city filled with quirky colorful houses, unique restaurants, and amazing views.
You can definitely spend a whole day walking around this city, and even more if you like to visit museums!
Planning Guides: 10 Free Things to do in Reykjavik // 7 Budget Friendly Restaurants in Reykjavik
Travel Time: 6 hours
Hraunfossar & Barnafoss
Hraunfossar and Barnafoss are two unique waterfalls in West Iceland. The bright blue water against the black lava rock is such an amazing sight! This is such a fun area to walk around, with unlimited photo ops!
Planning Guide: Hraunfossar & Barnafoss in West Iceland
Travel Time: 5 hours

Vestmannaeyjar
The Westmann Islands are an archipelago off the coast of South Iceland. This little magical town is full of bright colored houses – all on a volcanic island! When you arrive, you will feel like you are in a fairytale land! I can highly recommend the hike to the top of Mt. Heimaklettur – the highest peak on the island.
Vestmannaeyjar would be an amazing day trip in itself or a great addition to any South Coast trip.
Note: Make sure to check the ferry schedules before you plan your trip!
Travel Time: 8 hours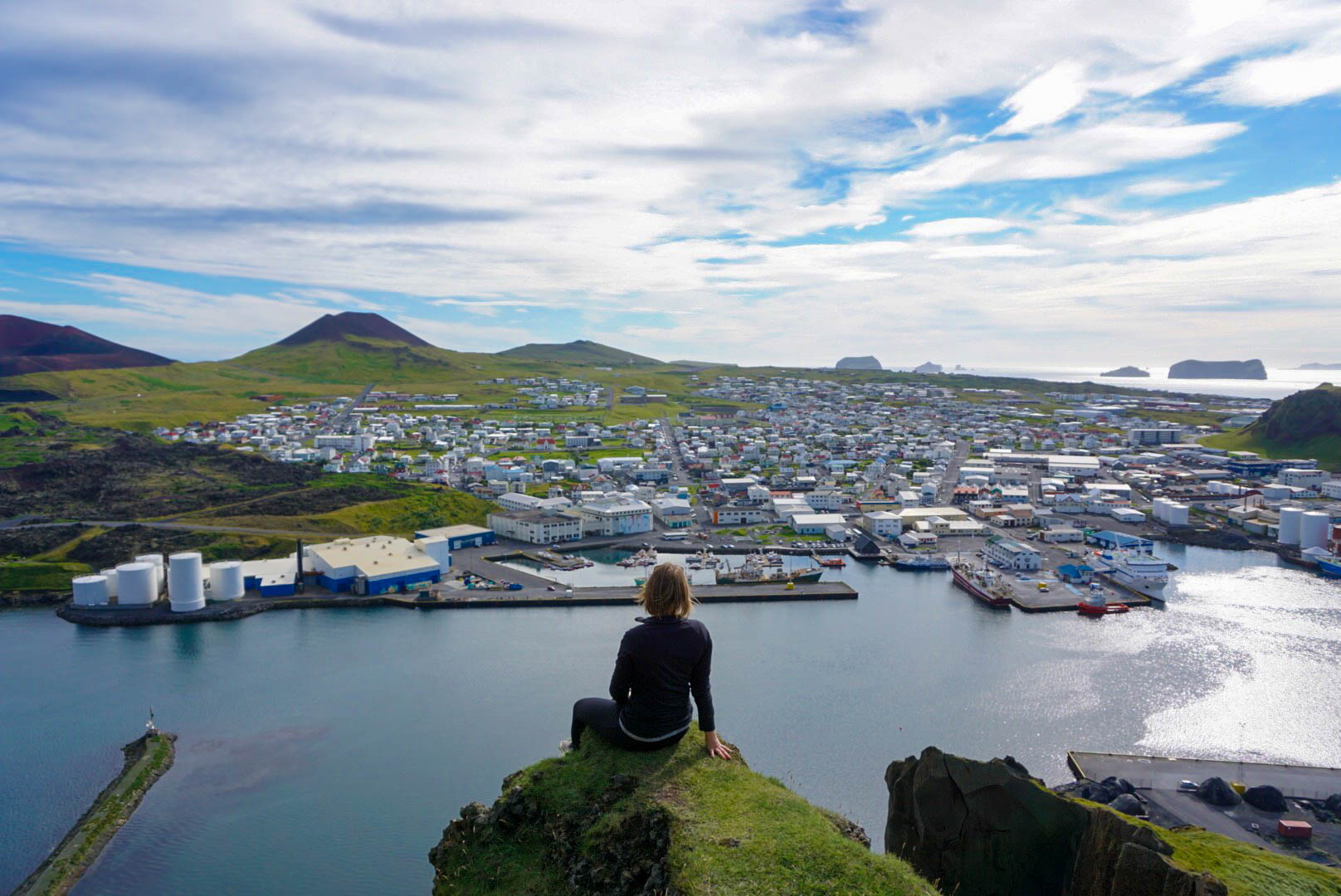 The bottom line is that no matter where you choose to travel, there's beauty everywhere! You can't go wrong with where you choose, so pick the adventure that feels right to you!
Happy day tripping!

To use this map interactively, click the bracket in the top right corner of the map.
---
Question: What's your favorite day trip out of Reykjavik?

Pin it for later!