If you have ever wanted to swim in a hot spring in the middle of the mountains, then I have the perfect place for you!
Located just 40 minutes from Reykjavik in South Iceland, Reykjadalur is an amazing setting for a day hike.
Reykjadalur means "steam valley" in Icelandic, and this place definitely holds up to its name.
Here are eight reasons why you absolutely need to hike Reykjadalur.
1. Not far from Reykjavik
The drive to Reykjadalur is a short 40-minute drive. If you don't have a car, there are tour groups that will bring you to the site and guide you back to the springs.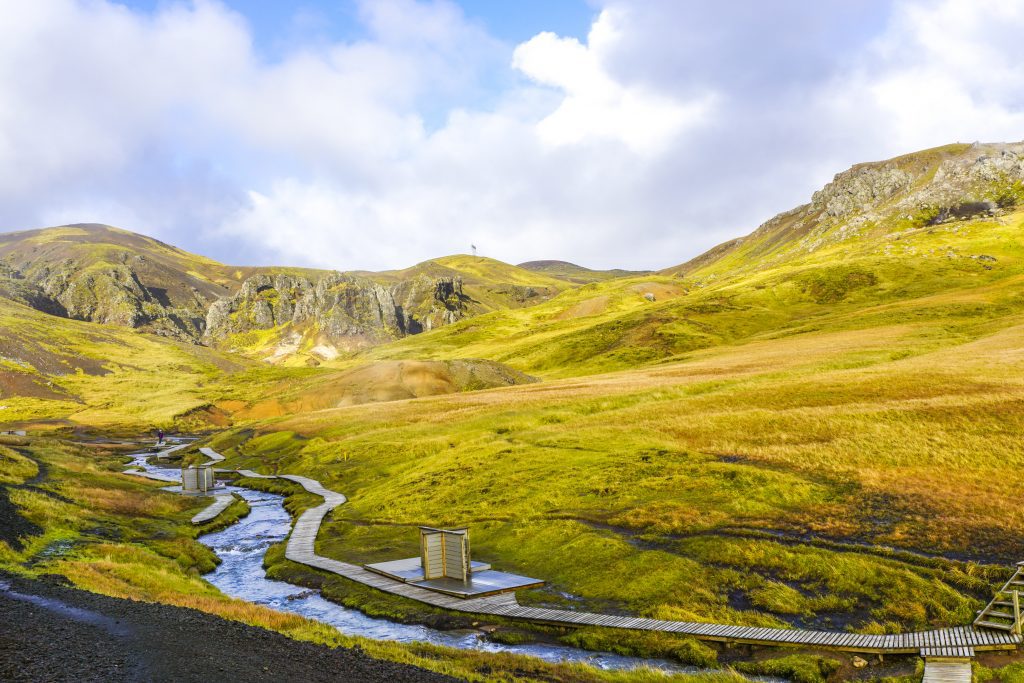 2. It's on the way to other popular stops
If you're driving the golden circle or heading to the main attractions in the south, you literally drive right past this little gem!
3. You will experience full force Icelandic nature
Mountains in front of you, ocean behind you, streams on the side…what more could you ask for in a hike?!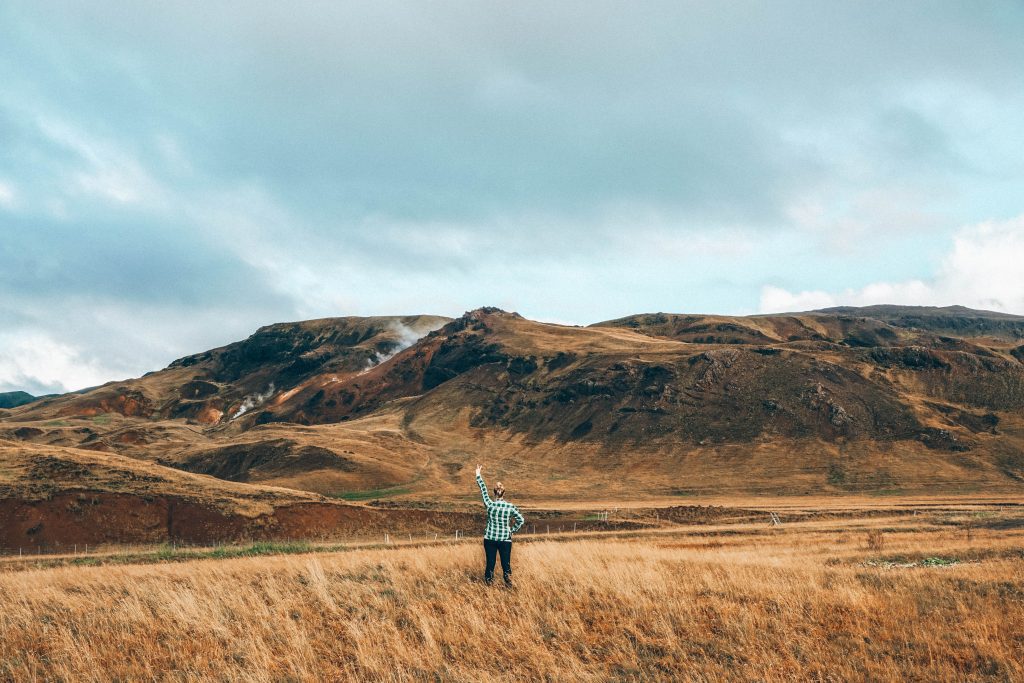 4. You discover a huge waterfall
You start to ask yourself things like, "is this country real life?!" and "what doesn't this country have?!"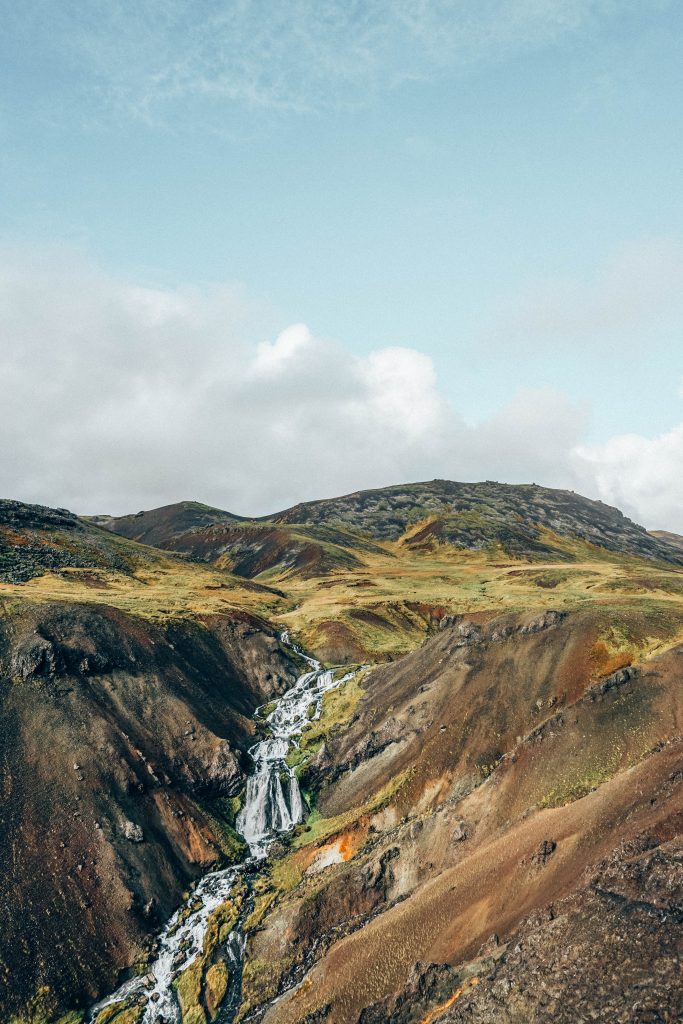 5. You walk through steam from geothermal hot pots
For a minute the steam is so heavy you can't see where you are going, and it smells like sulfur, but the view on the other side is worth it!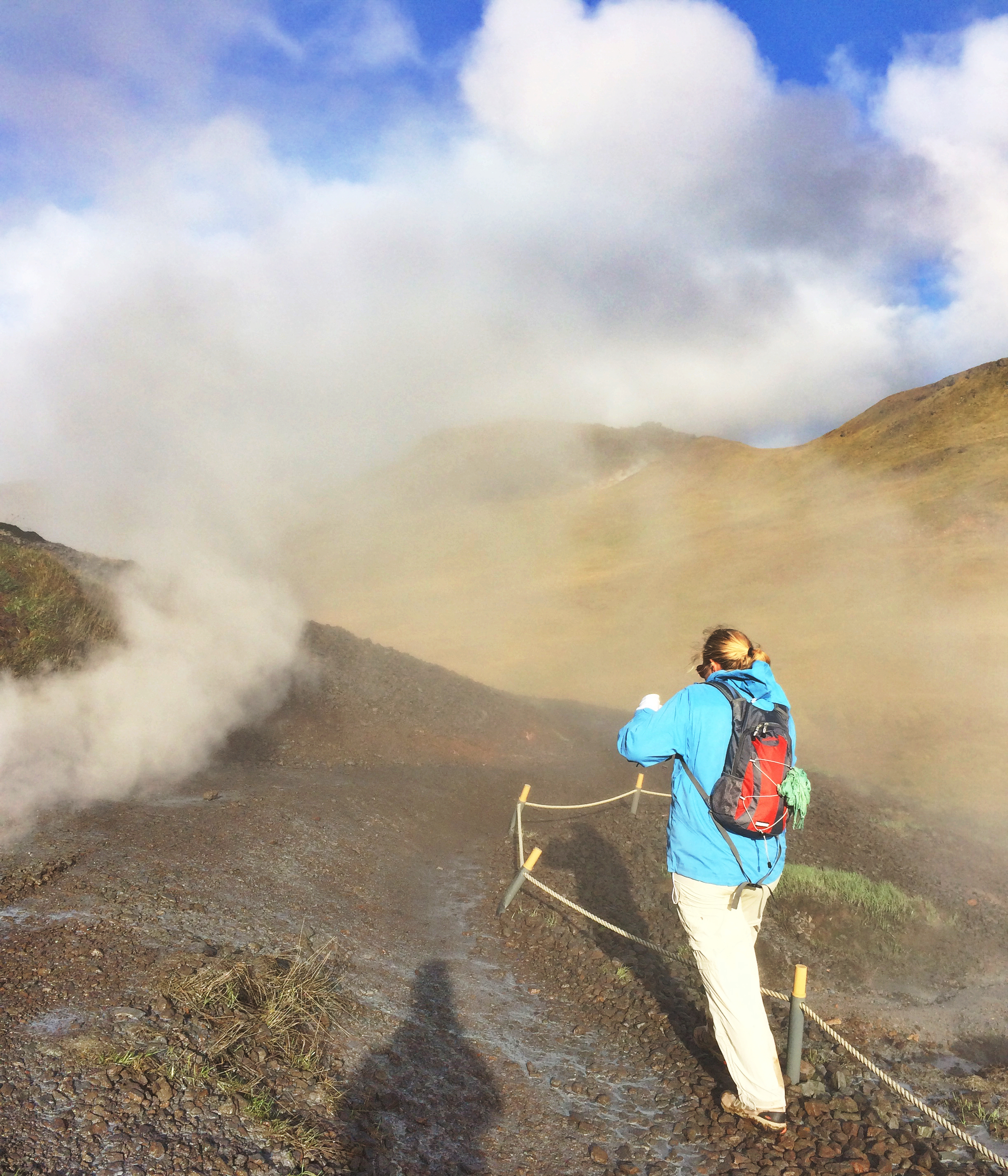 6. You come across this bright turquoise water out of nowhere
Again, you start asking yourself those questions and then spend five minutes here taking photos.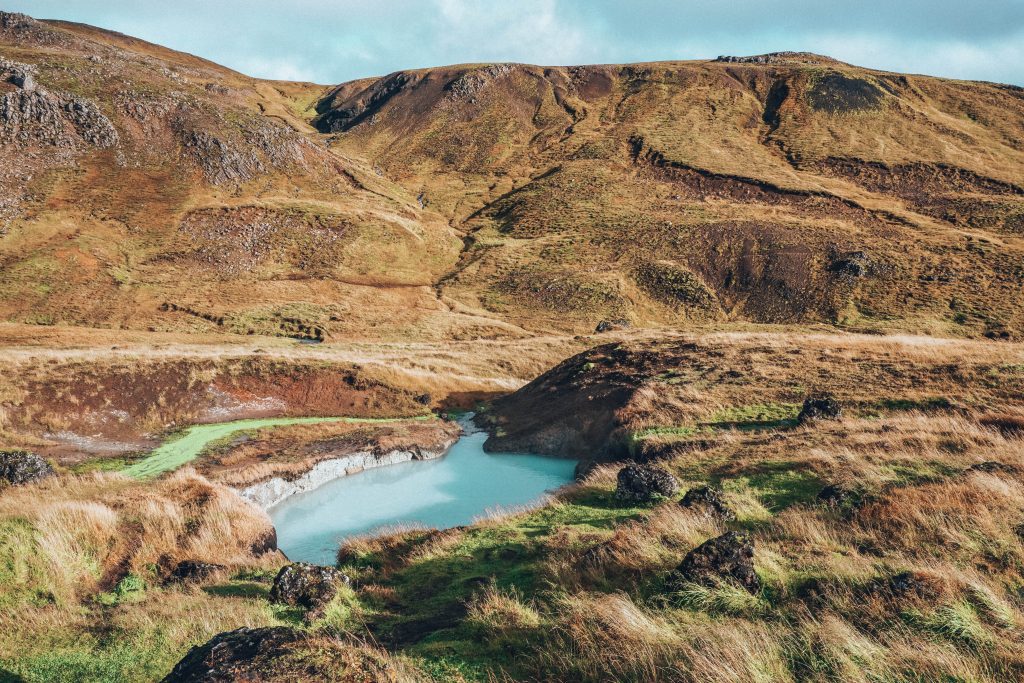 7. You soak in a natural hot spring in the middle of the mountains in Iceland.
When will you ever be able to say that again?!
And yes, it is just as amazing as you think it will be.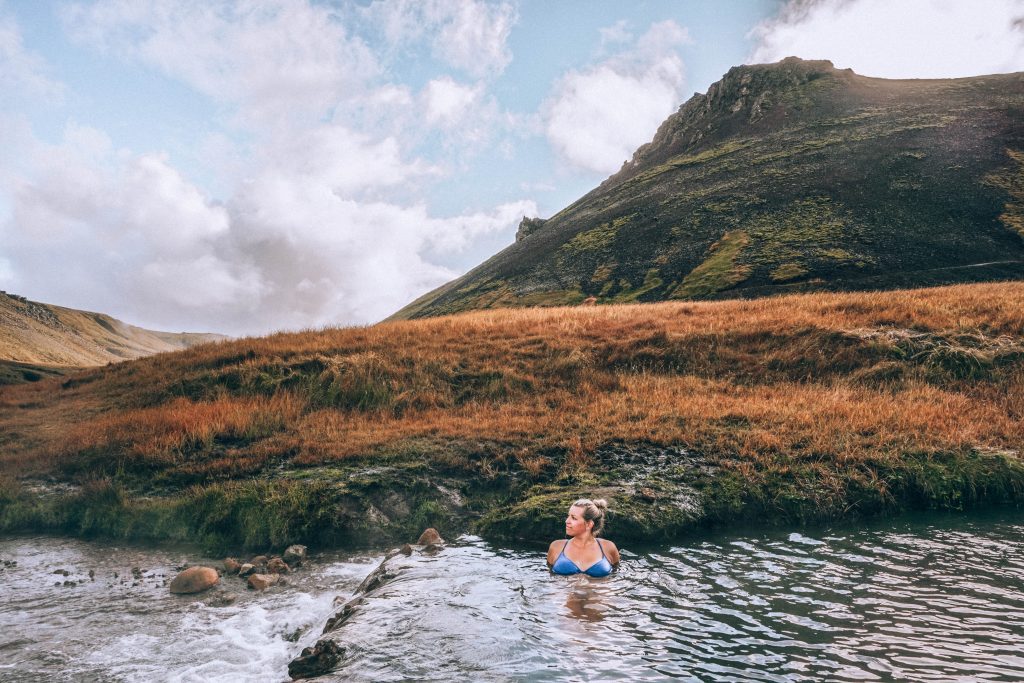 8. You eat ice cream after
Because, hard work.
There is an ice cream shop on the left side just after the gravel ends on your drive back towards the ring road. Don't pass up this opportunity, Iceland honestly has the best ice cream ever!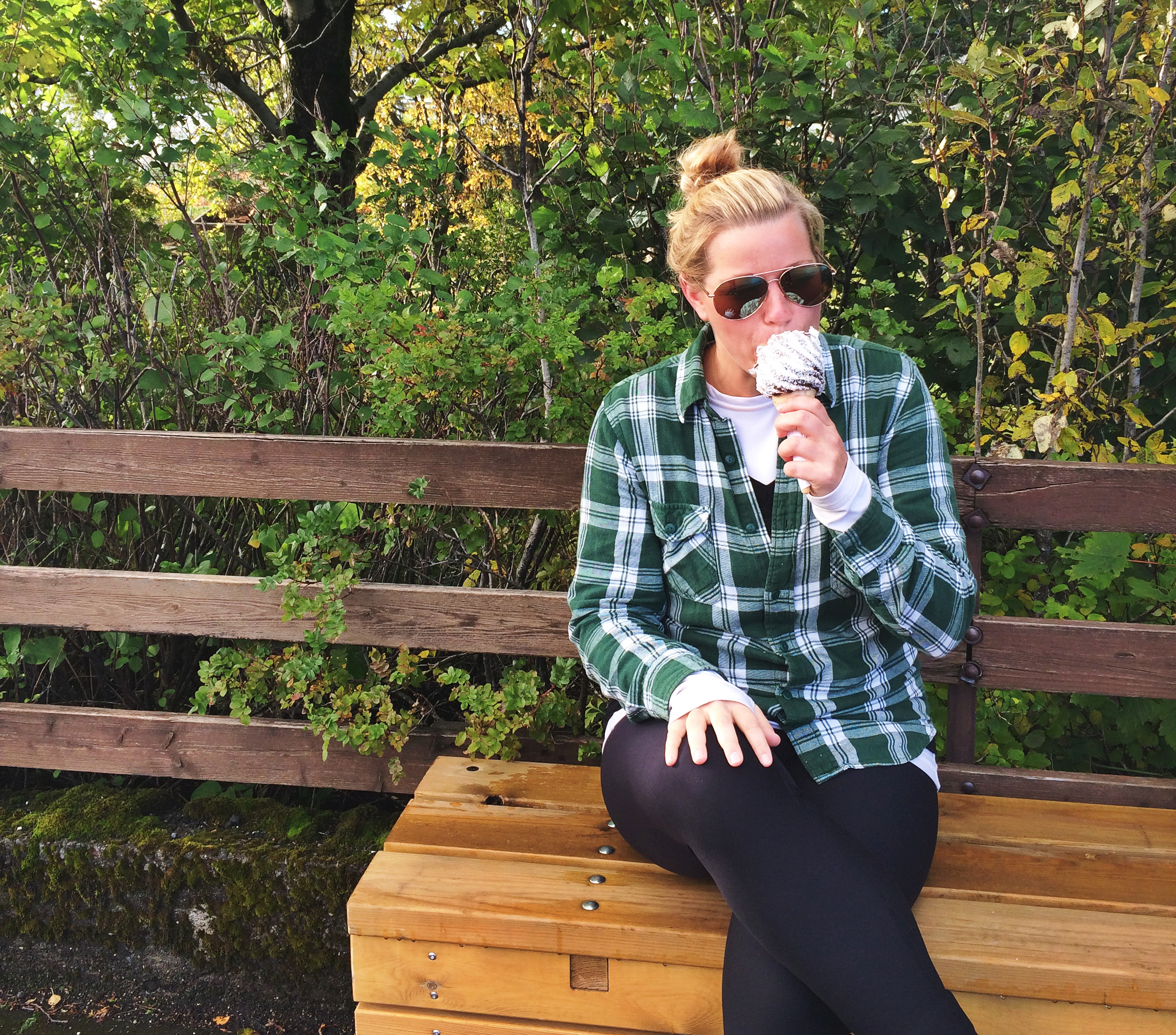 Directions:
From Reykjavik, head South on Route 1. After about 40 minutes you will come to a town called Hvergerði. Turn left onto the main street of Hveragerði. Drive straight through the town until you come to a gravel road which will lead you towards Reykjadalur. There will be a parking lot at the base of the trail with toilets and a small cafe (only open during summer season). Cross the bridge over the river to reach the start of the trail. The trail is marked with signs along the way. Enjoy the beautiful scenery on the hike back to the hot springs!
What to bring:
Hiking boots, rain gear (the weather in Iceland can change in an instant!), swimsuit, towel, daypack with a plastic bag (for your wet swimsuit after), and of course your camera!
FYI:
Yes, you need to get naked in the wilderness with people around. Get over it. In Iceland, nobody cares.
A wooden path has recently been built along the springs with divider "changing rooms." These just help block the wind slightly or give minimal privacy for changing.
The hike to the hot springs takes about 45 minutes.
The path is well marked and no advanced hiking experience is needed (the hike gets moderately difficult in a couple spots)
The further up the stream you go, the warmer the water becomes.
Spoiler alert, the worst part of this whole experience is getting out of the hot spring and trying to change back into your clothes in the freezing cold Icelandic windy weather. This only lasts for a few minutes, and then you realize that it was still worth it!
---

Question: Will you add Reykjadalur to your Iceland to-do list?
Happy planning,

Pin it for later!