A very sensitive topic – accommodation in Iceland!
*A word of warning: the accommodation situation in Iceland has gotten out of hand. As in, too many tourists and not enough places available to house them all! It is now extremely important to reserve your lodging faaaaaaar ahead of time if you're traveling to Iceland. ESPECIALLY Reykjavik and the South coast. I'm talking up to 6 months to a year in advance! Because if you don't, you run the risk of NOT having a place to stay – like zero options remaining, OR paying upwards of $500+ USD for a room. FOR ONE NIGHT.
Yeah, like I said: out of hand.
But like the good planners and researchers you are, you won't have to worry about that problem!
Obviously, the Ring Road is an awesome way to see some of the best sights around Iceland. In my opinion, there's no better way to see Iceland than renting a car and driving around the country!
Don't forget to book your rental car!
Exclusive offer for IWAV readers, Blue Car Rental is offering 5% off your total rental price! The discount will automatically be applied at checkout when you use my VIP link above – no code needed!
I've rounded up places to stay around the entire Ring Road to help you choose the best place for your travel needs.
Each location includes options for three price points – budget: hostel, average: guesthouse, and luxury: hotel. I always try to give you information on places I've personally experienced, so I've marked the places I've stayed at with an *.
How to search for Iceland Accommodation
booking.com is the first place I go for accommodation research. Not only do they have the best prices, but they have a great map search feature that is very handy when planning your stay around your Iceland adventure.
Airbnb has more than 300 properties listed throughout Iceland. This is a good option if you want to feel at home and cook your own meals.
Accommodation Types
Iceland Hostels
Dorm-style sleeping arrangements, private rooms sometimes available but at a higher rate
Shared communal spaces and bathrooms
Kitchen for cooking your own food
Bring your own or pay extra for bedding/towels
Iceland Guesthouses
Simple rooms in a private home
Private rooms, shared or private bathrooms
Personalized service
Sometimes a kitchen for cooking, sometimes not
Often includes breakfast, but could be an extra fee
Iceland Hotels
Hotels are pretty standard
Private rooms, private bathroom
No options for cooking, but usually have a restaurant on site.
Even though there are some nice hotels in Iceland, "luxury" probably don't match up to worldwide standards
Reykjavik
Reykjavik is the capital of Iceland, and other than it's charming, quirky feel, it hosts a great restaurant scene. No wonder travelers opt to spend 1-3 nights in this beautiful city. You'll find LOTS of options for accommodation ranging from luxury hotels to small guesthouses. Some people even choose to stay in Reykjavik and do day trips out of the city!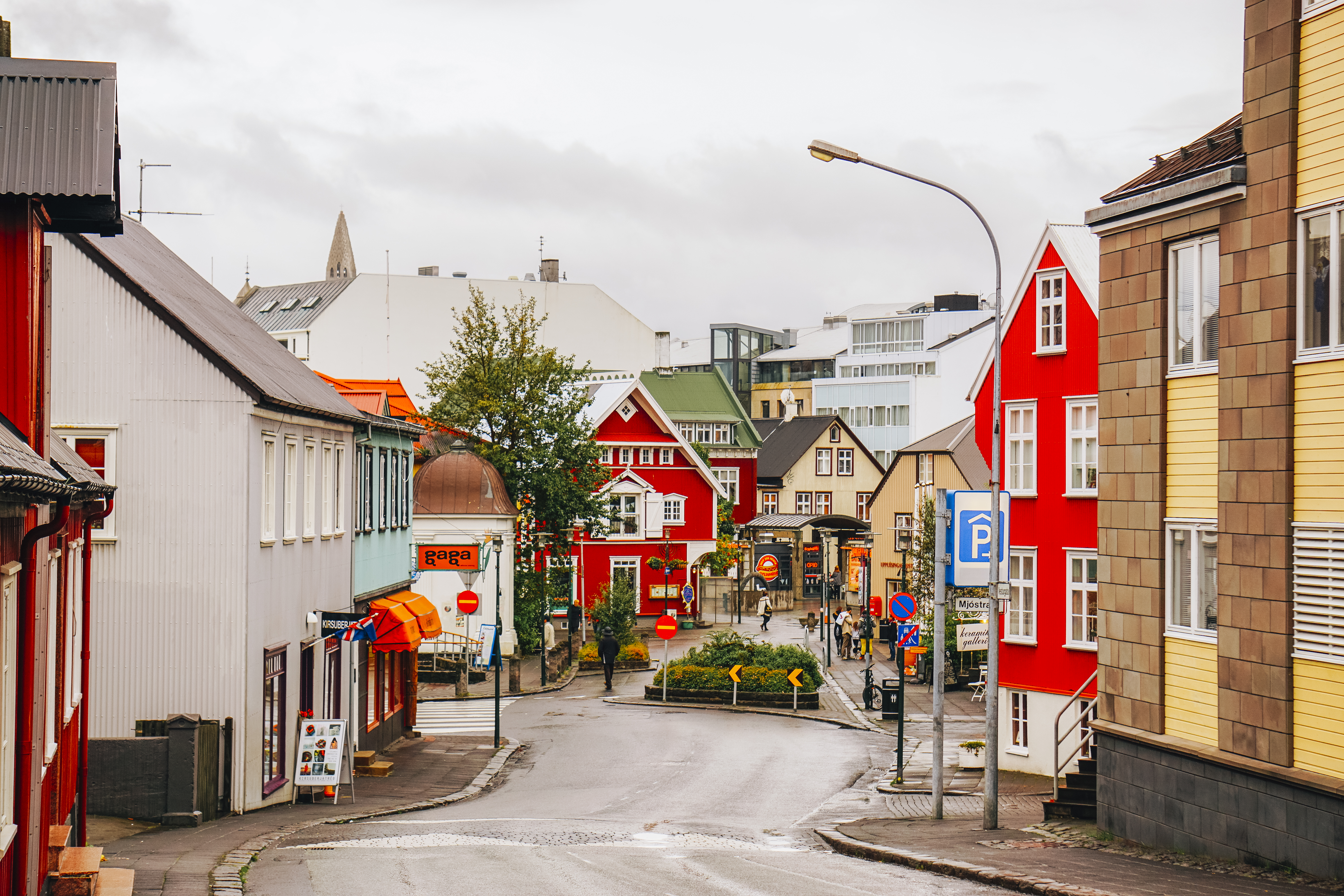 Golden Circle
The Golden Circle is the most popular route in Iceland, and definitely one you don't want to miss! The main attractions are Thingvellir National Park, Geysir, and Gullfoss waterfall. While the Golden Circle can be done in a day, it's nice to have accommodation close by to leave more time for sightseeing!
Vík
Hardly anyone comes to Iceland without going to Vík. Famous for its black sand beaches and basalt columns spiking out of the ocean, it's easy to see why travelers make their way down the coast. Not to mention that church overlooking the colorful homes – it's a pretty Instagrammable town!

Jökulsárlón
After Vik, the next big town is Hofn. The main stops along the way are Jokulsarlon glacier lagoon and Vestrahorn. There is a lot of ground between these two places, so I often times suggest staying in the middle to cut down driving time.
East Iceland
The East is a breathtakingly gorgeous part of Iceland – one of my favorites, in fact! Unfortunately the Ring Road cuts off the fjords, but still leaves plenty to see along the drive. A good stopping point is Egilsstadir, the main town in the East.

Myvatn
Myvatn is a very diverse region of Iceland with lakes, geothermal areas, and craters. There is a LOT to see in this area, so I suggest staying right around the lake.
Akureyri
The second largest city in Iceland and know as the capital of the north, Akureyri is a city that sits in the middle of a large fjord. This area has some of the most beautiful mountains in the country and provides a break from the countryside from the rest of the Ring Road (for those looking for some good restaurants and night life!)

Snæfellsnes Peninsula
Known as "mini-Icealnd" the Snaefellsnes peninsula is home to a diverse landscape of mountains, fjords, lava fields, and glaciers. The main attraction is Mount Kirkjufell and the waterfalls.
Planning a trip to Iceland?
Grab my Iceland guides, itineraries, + travel maps to make your trip planning a breeze!
Need more planning assistance? Check out my personalized planning services!
---

Pin it for later!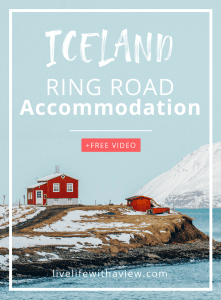 *To help me keep making great videos and posts throughout the year, reserve your accommodation through my affiliate link. It's no extra cost to you and a big help for me to show you new ways of planning the best trip ever!