Hey, I'm Jeannie!
Iceland lover, waterfall seeker, adventurer, virtual tour guide
In 2014, my husband and I visited Iceland for the first time on our honeymoon. We were HIT HARD with the beauty and nature of this country.
The impact Iceland had prompted us to completely uproot our lives, sell everything we own, and call this country home! That was 2015.
Since then, I've traveled all over Iceland! I've repeatedly driven the Ring Road, ventured through the Highlands and Westfjords, found hidden gems (aka Jeannie's gems) around the Golden Circle, road-tripped through the South Coast, hiked glaciers for breathtaking views and hunted the Northern Lights!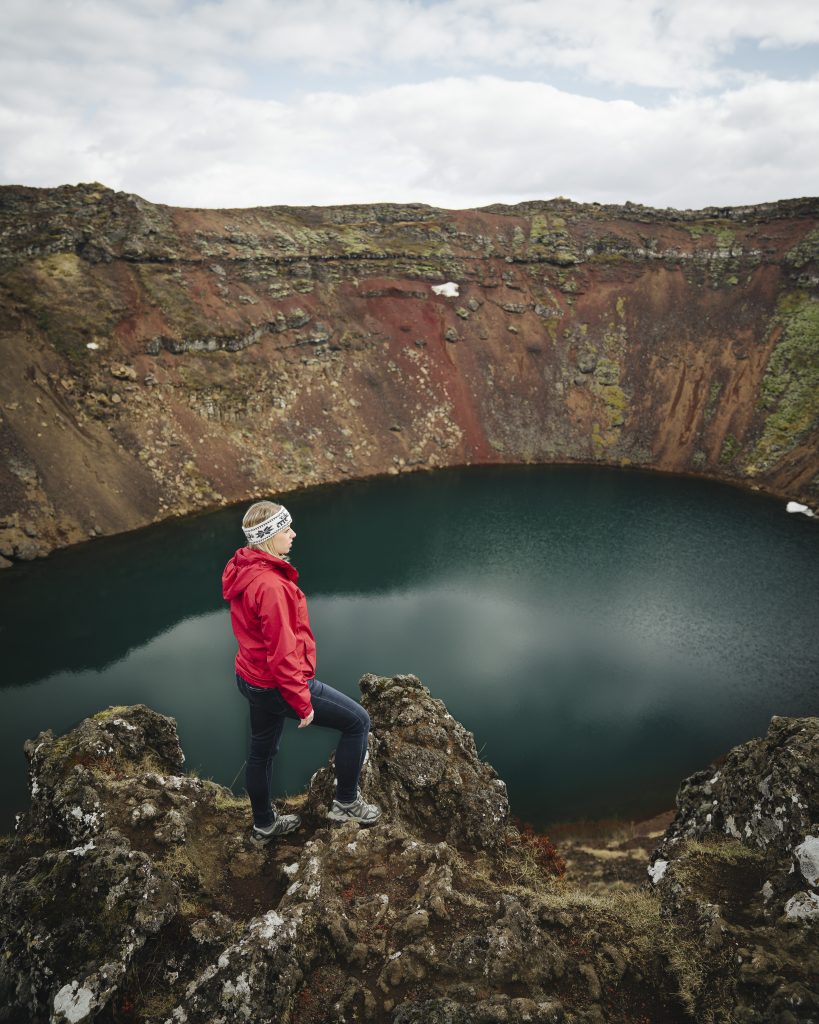 MY MISSION
Iceland With a View is all my knowledge, expertise, tips, and advice for people planning to visit Iceland. I don't just tell you all the basic must-do's or favorite sights…
I help you consider…
The best time of year to visit based on what you want to experience
The best gear to wear
How much time you'll need to see all the things
I've created Google Maps resources to tell you where the bathrooms are, gas stations, ice cream spots, and more!
My mission is to make planning for Iceland FUN and EASY! I want you to have the best.trip.ever. My goal is for you to experience everything Iceland has to offer, beauty, culture, nature, with an itinerary you feel confident and happy about!
Iceland faves
A few of my favorite Icelandic things
REGION: Westfjörds -mountains, ocean, less traveled
SEASON: Autumn – northern lights, fall colors
RESOURCE: My YouTube videos – planning tips + Iceland eye candy
FOOD: Savory – lamb soup Sweet – ice cream!
Are you in research mode?
Check out all the freebies I made for you!
Ready to get started?
Let's plan your trip!
Guidebooks, maps, and itineraries to help you plan the best trip ever.