One of my favorite things to do in Iceland is just driiiiive. There is so much to look at I would literally be happy to just drive somewhere and turn right around to come back home. Luckily I always happen to find something beautiful that's worth a stop.
My visit to the summerhouse last weekend took me for a nice drive around the beautiful Hvalfjörður. Hvalfjörður translates to "whale fjord" because it was a commonplace to see whales in the early days.
Some people who work in Reykjavik will commute from Borgarnes and Akranes. There used to be a ferry that ran between these two places for this reason. Either that or they would have to drive the long fjord route which can be quite dangerous in the winter months.
In 1998 that all changed when the Hvalfjörður tunnel was built under the sea. The tunnel is quite impressive, dropping 165 meters below sea level. Good news for a) commuters can now rely on the tunnel for a faster route to work and b) makes for a faster drive to get to Snæfellsnes or Akureyri. However, most everyone these will skip the fjord drive and take the tunnel. This means missing out on some beautiful little places, just a short drive from Reykjavik!
If you're planning on driving north and can spare an extra hour, here are the beautiful things you can see on the drive through Hvalfjörður.
*NOTE: as of September 2018, the tunnel is now FREE!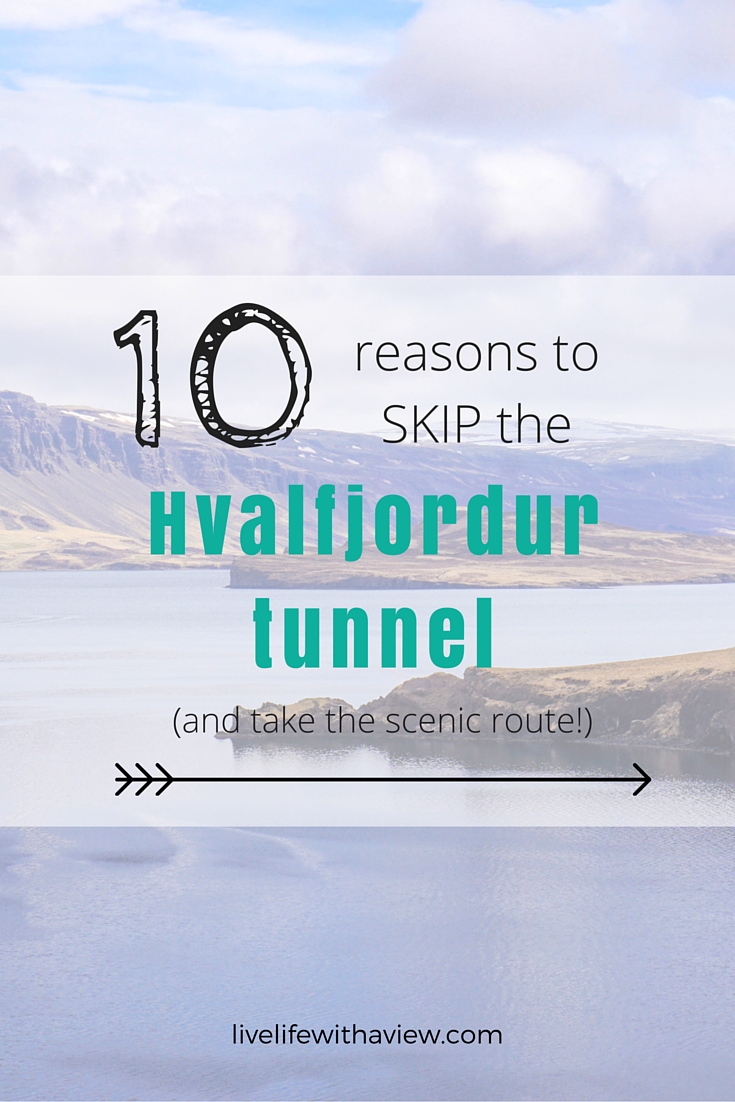 This little lake is so picturesque! The mountain + water combo is so calming to me, and those cute little a-frame houses?! I could have set up shop for hours here, relaxing and soaking in the sun.
*If you are 
really
ambitious, keep heading down this road about 10km until you reach 
Þórufoss
– a hidden gem of a waterfall that I recommend with the
Golden Circle route
. You won't regret it!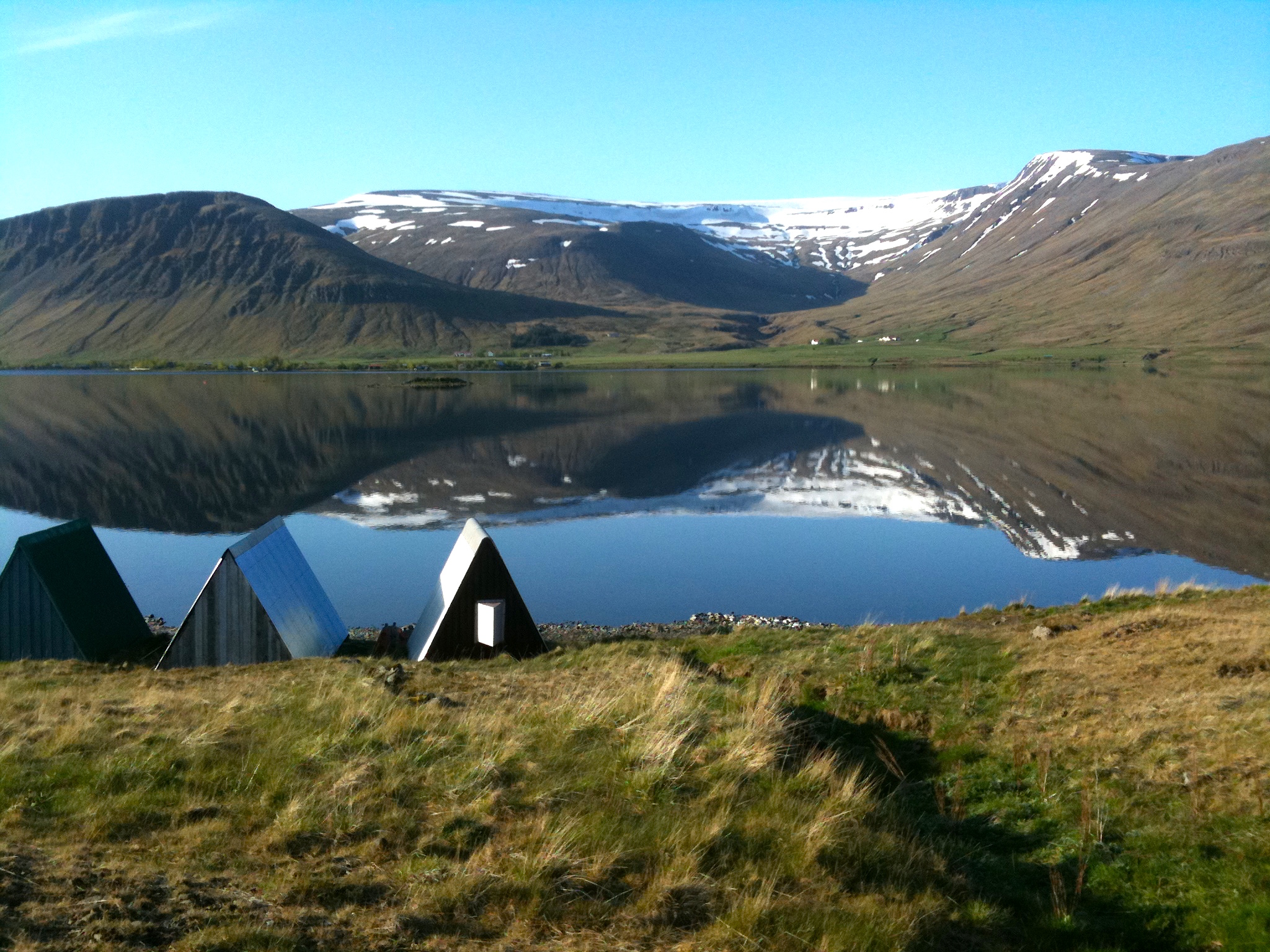 2. Junction of Route 47 & 48
Ok, I'm pretty easy to please when it comes to places that warrant a "stop." Basically if there is water involved, especially in the form of a falls, I stop. There is a place to park your car so I know I'm not the only one who stops here! Might be a nice spot for a picnic.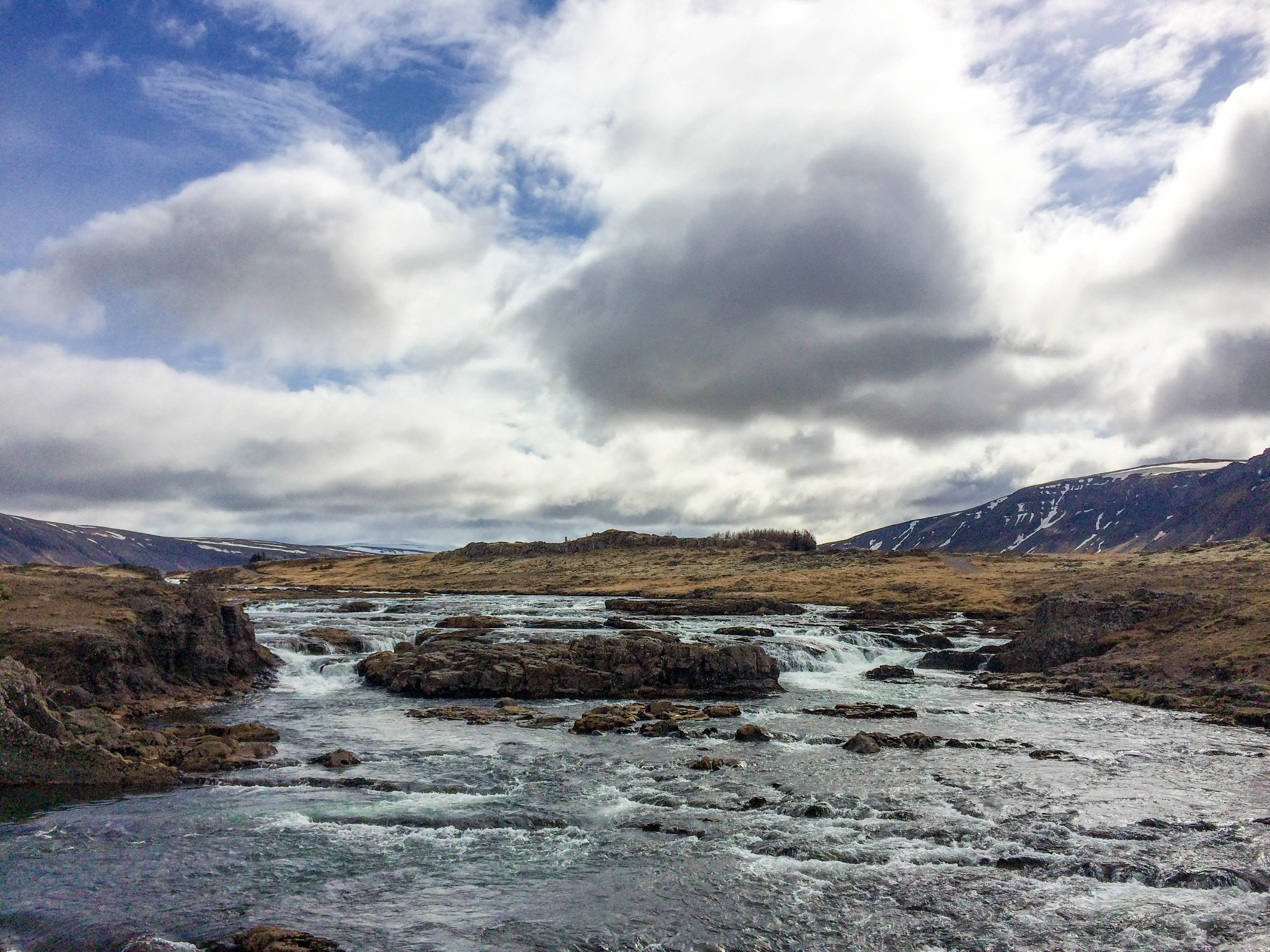 I don't know what the hype of this structure is. Something about a trophy shaped stone in the middle of nowhere? I told you if it had a squiggly sign I stopped! If you walk up the path past the trophy rock you will get a magnificent view over the fjord – aka the real winner of this stop.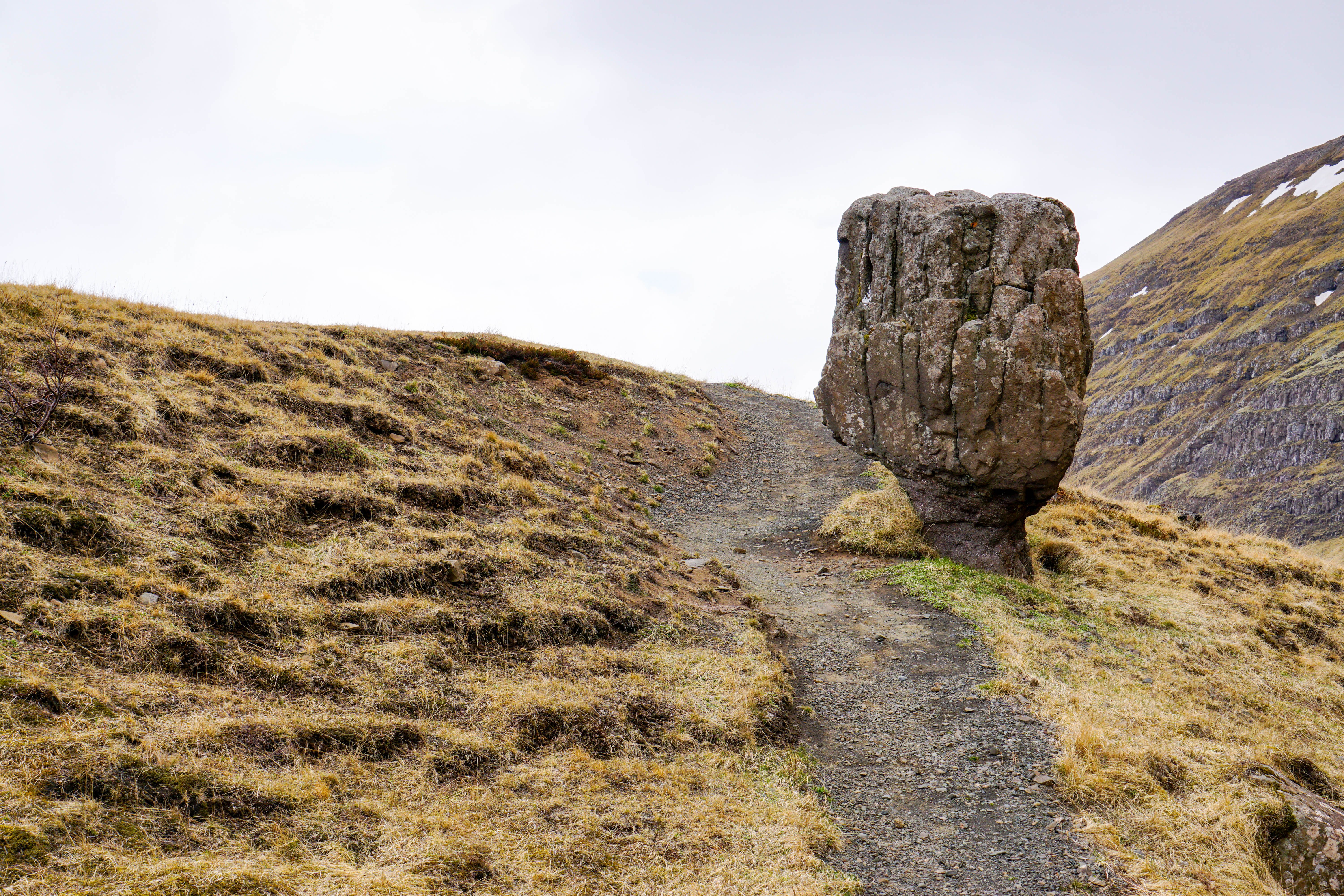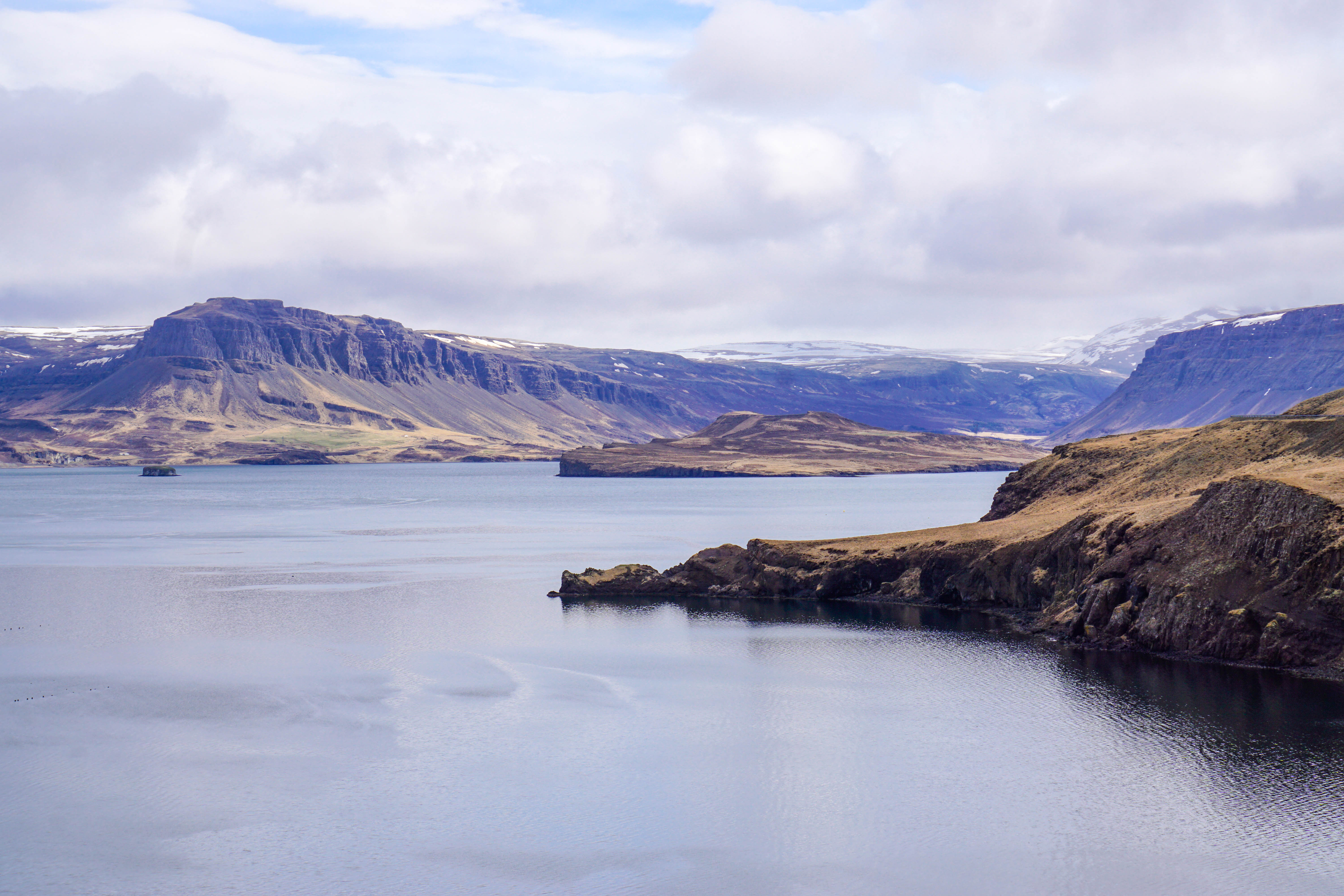 If I said it before, I'll say it again. Iceland is the BEST country to drive around! Hvalfjordur is no exception, there is SO much beauty to take in. And adorable houses like this farm that is could be straight out of a movie.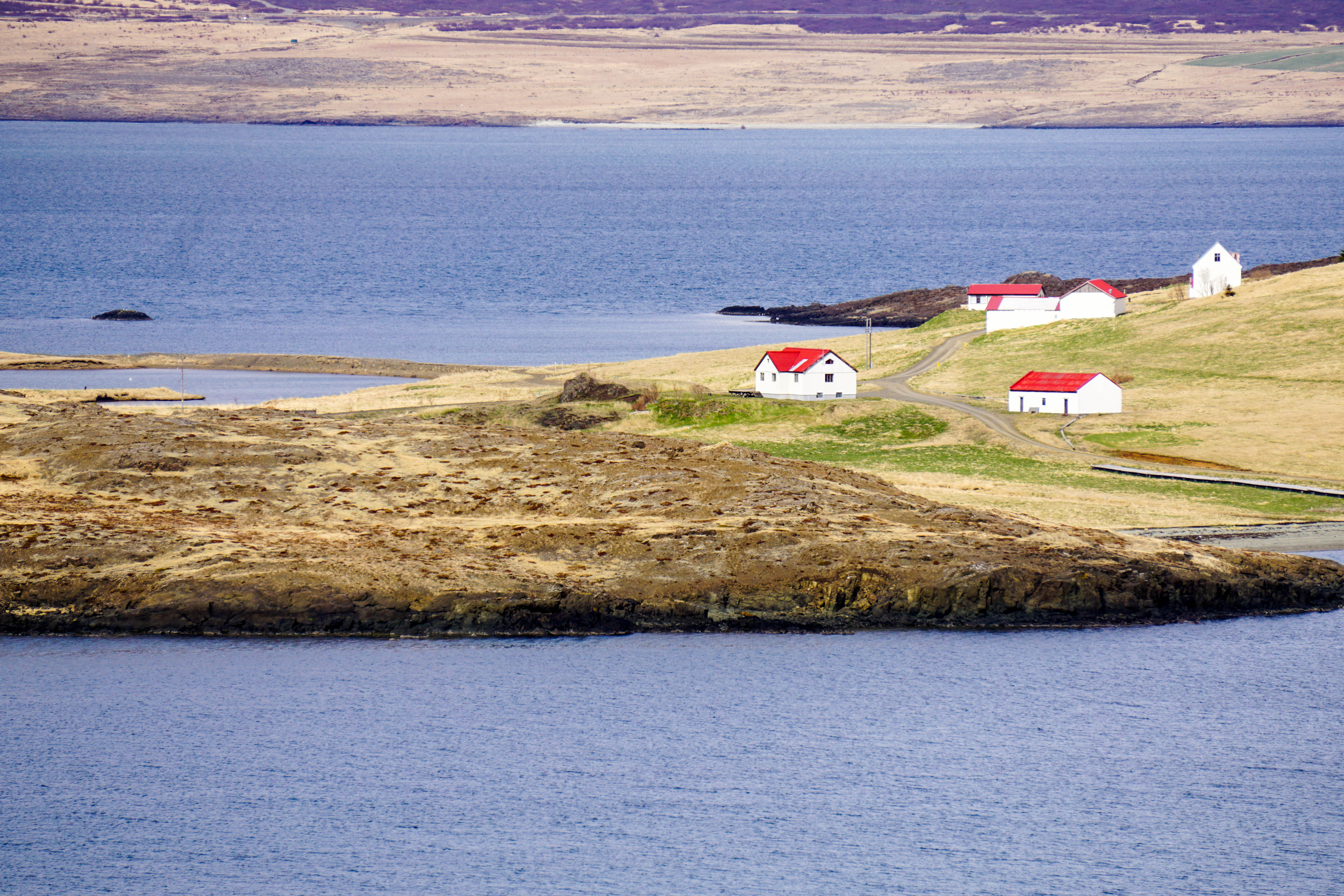 This is an old abandoned military base that the British occupied during World War II. I think abandoned structures are fascinating, so I walked around this area for a bit. Also slightly creepy vibes.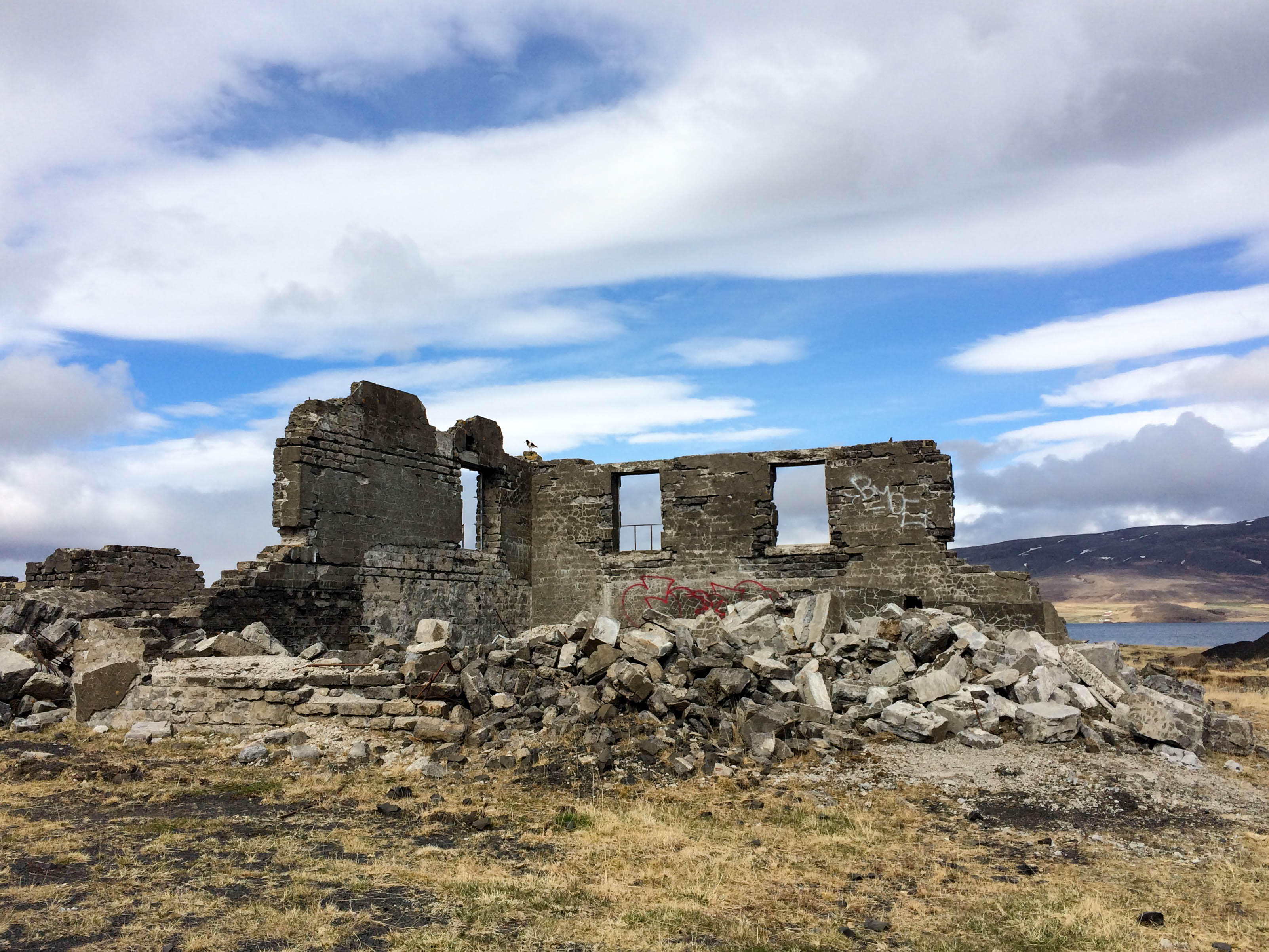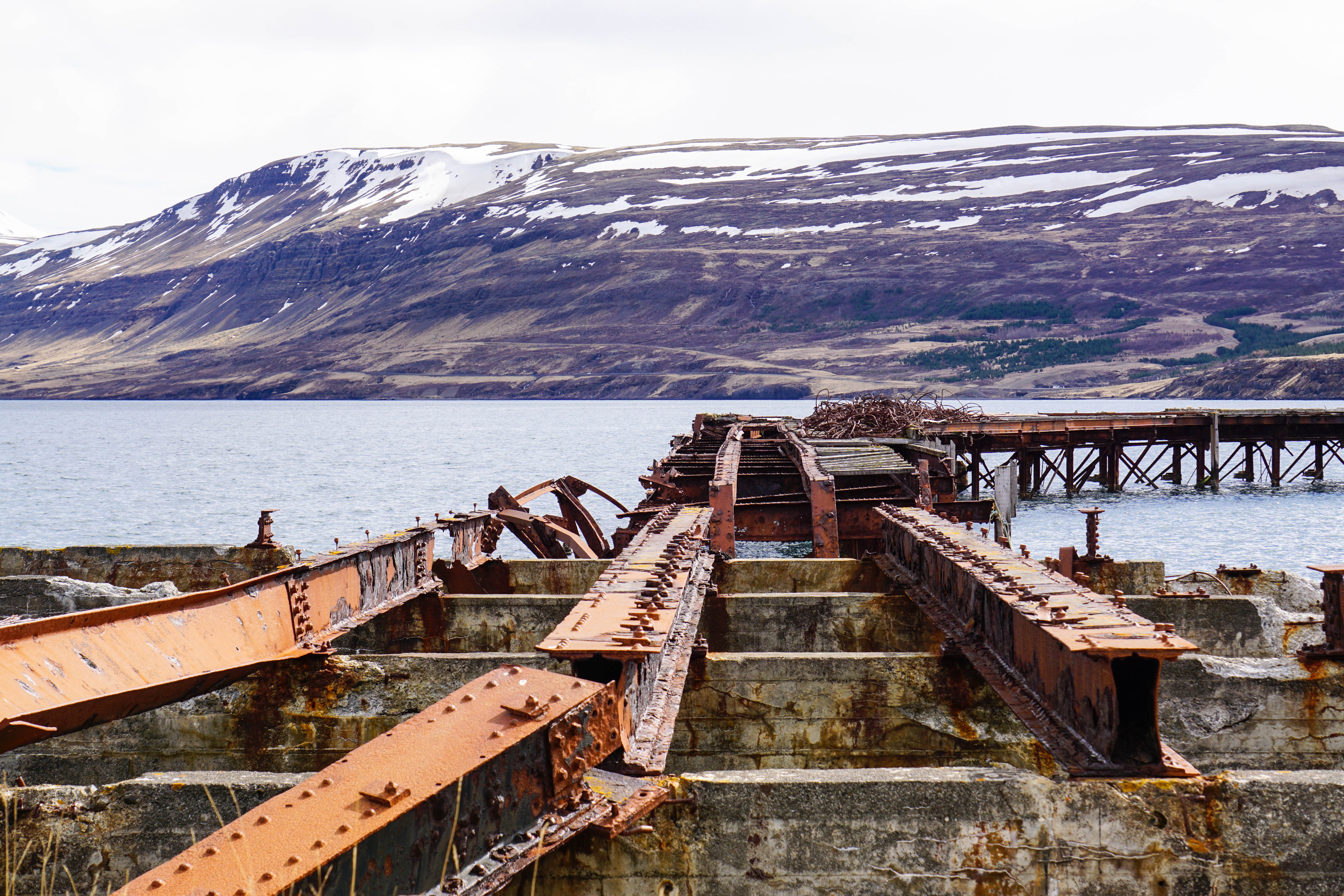 Foss = waterfall, rétt = sheep sorting structure (where they used to keep the sheep separated by farm to tell who's sheep belongs to which farm). You could easily drive by this little falls, but why not get out and take a closer look?! Plus theres a big forest of pine trees in this area, which is always a nice addition to the lava-esque landscape.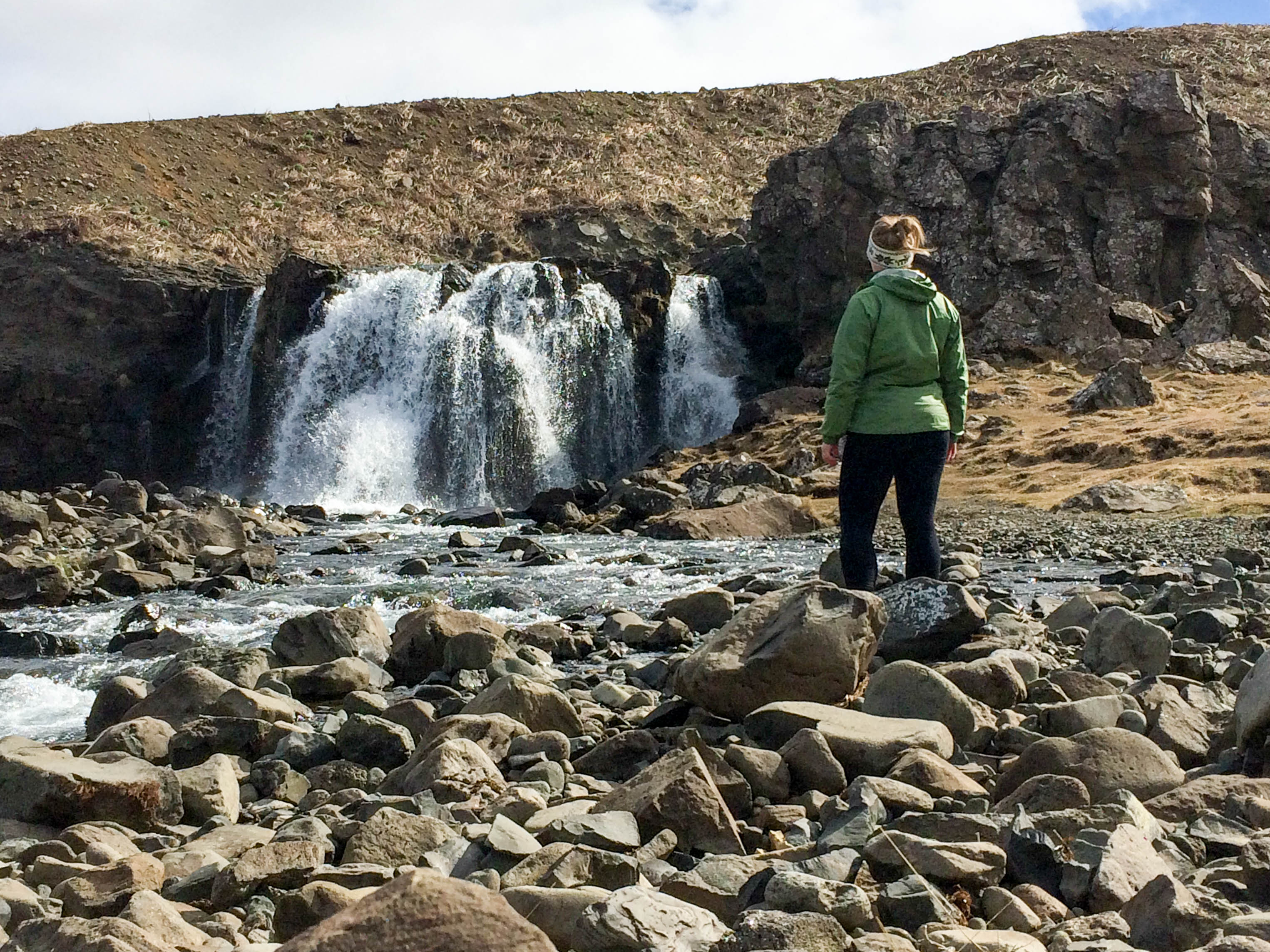 Make sure to walk around the back of this falls to find ANOTHER hidden gem, these beautiful cascading falls.
7. Glymur waterfall
This gorgeous hike takes you through some beautiful Icelandic nature and up to the highest waterfall in Iceland. Not to mention the fun of crossing a river using stepping stones and holding onto a cable! This is one of my favorite hikes in Iceland. You can read all about the details of the Glymur hike here.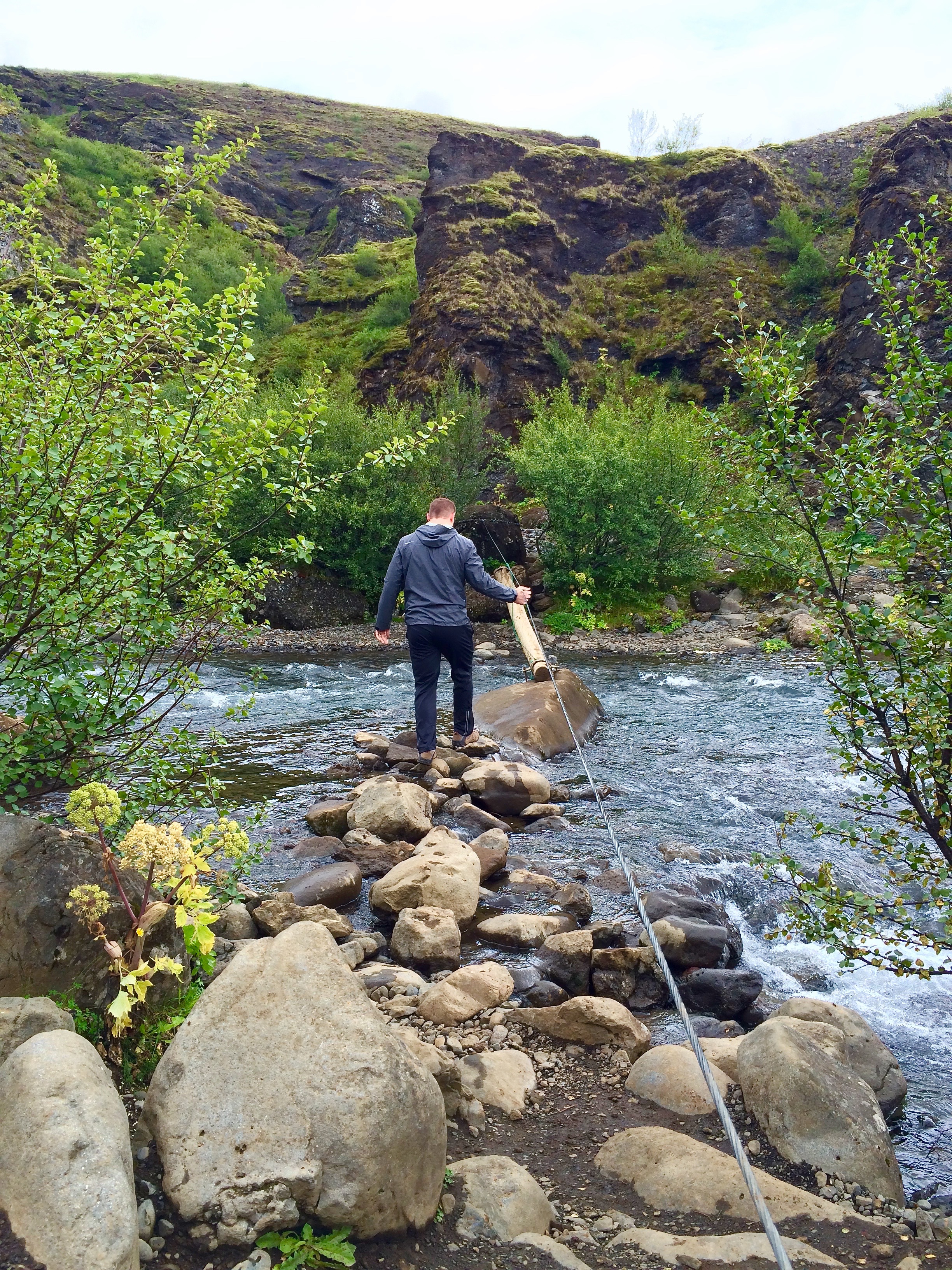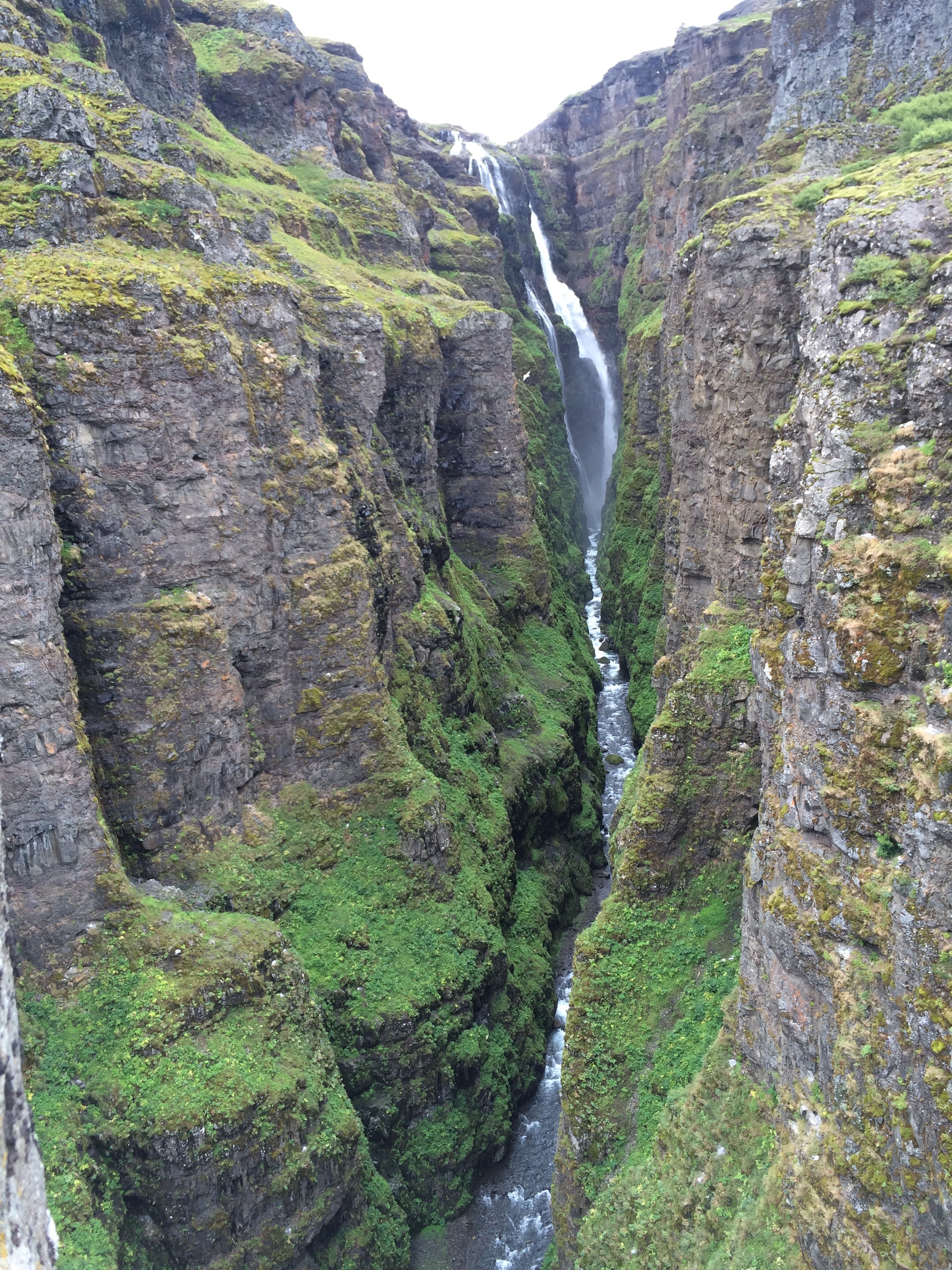 8. Whaling Station
I know the whole whaling issue is super controversial, but is a big part of Icelandic history. At the end of the fjord, just after the stop for Glymur, is the whaling station that is still in use.
9. Ice cream
You're not surprised that ice cream shows up on this list, right? By now you know that I don't usually pass up gas station ice cream on a road trip. I know what you're thinking, "Jeannie, it's from a gas station." I'm telling you guys, Iceland gas station ice cream is legit, trust me! There is a gas station on the right side of the road as you are driving on the North part of the fjord. They have snacks, Icelandic hotdogs, a little room about Iceland's whaling history, and ice cream. Go wild and get the dark chocolate dip, you won't regret it.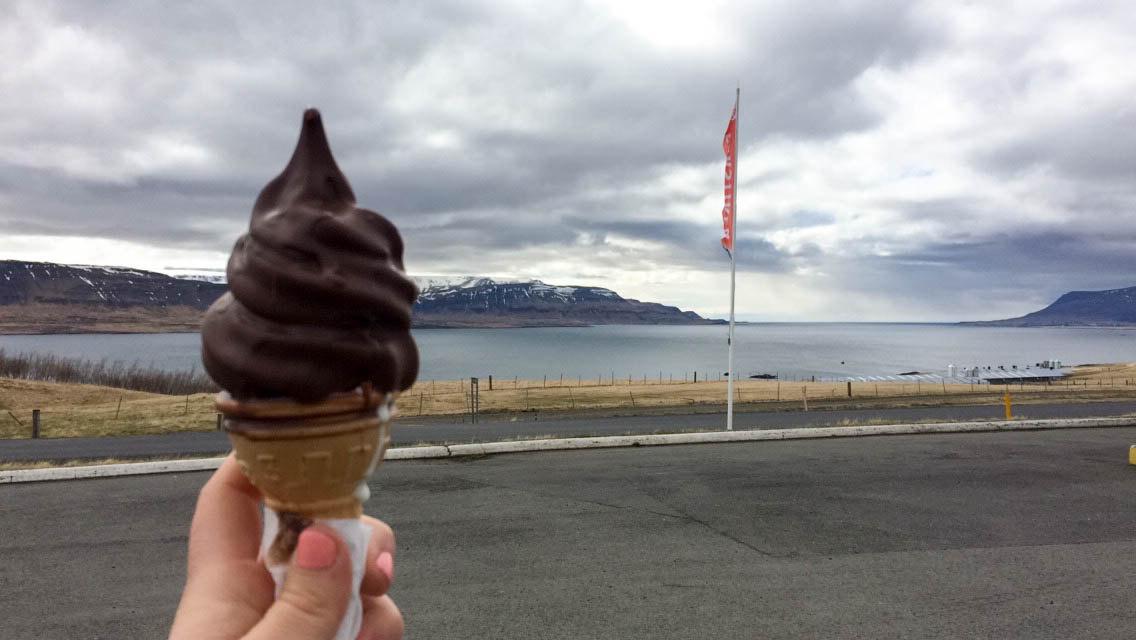 10. Solitude
The best part of driving around Hvalfjordur is that because of the tunnel, hardly anyone else will be around!
So I see the benefit of wanting to quickly get to the other side, but why not spare an hour or so and enjoy some beautiful Icelandic nature? I promise it will be worth it!
---
Question: Do you like taking the long route?