By now we know that the best way to see Iceland is by car. We also know everything you should consider when renting a car. Let's move onto what makes a successful Iceland road trip!
The main roads in Iceland are easy to drive, especially if you will be visiting the popular tourist stops. Everything marked really well with distances and signs pointing towards the attractions. 
If you have a good rental car and a solid itinerary, all that's left is enjoying all of the beauty that Iceland nature has to offer!
This post is part 2 of the ultimate road trip planning series:
Part 2: 10 Rules for an Epic Iceland Road Trip
Here are 10 important things that will ensure your EPIC Iceland road trip: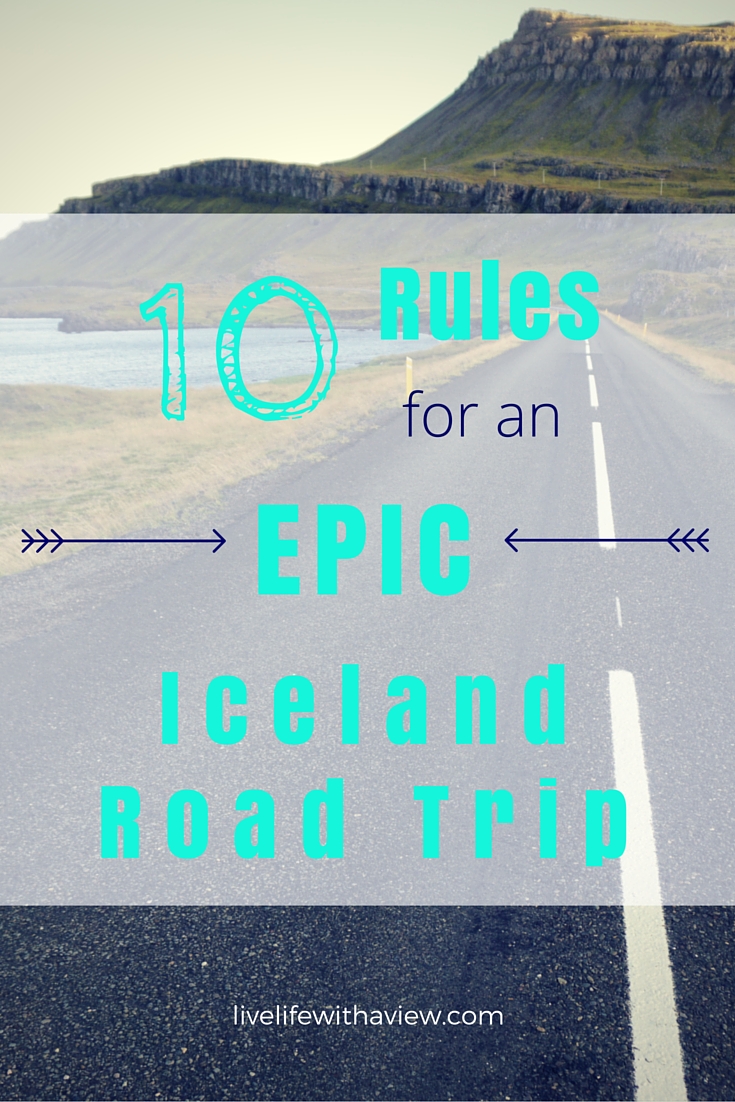 1. Stock up on snacks and drinks before you head out of the city
The first thing we did before we left Reykjavik was stop at a grocery store for plenty of snacks, because no one wants to be around me when I get hangry! This is especially important for two reasons:
Who wants to stop for food when you're cruising along enjoying all of the beautiful nature?
Sometimes restaurants and gas stations are so spread apart, you do NOT want to be going hungry! Better to be prepared.
The two main grocery stores are Bonus and Kronan, and will have everything you need for snacking. Just be aware that if you arrive on the 6am IcelandAir flight and plan on heading into the country right away, these stores don't open until 10am at the earliest! 
2. Expect the weather change
The weather in Iceland changes all.of.the.time. When I was driving last weekend, for example, one minute it was sunny and I didn't need a coat outside, and then the next minute I was driving through a blizzard where I could hardly see the road. Sometimes it's pouring down rain, and then it's clear. You can't control the weather, but you have to be prepared for it!

It is SO important that you pack for all seasons, no matter what time of year you're visiting Iceland. Having outer layers that are wind and waterproof is an absolute must.

And don't forget to bring your swimwear with you at all times! You never know when you will run into a secret hot spring or an outdoor pool. 
3. Don't stop on the side of the road
Warning: you WILL want to stop every 5 minutes. The landscape in Iceland is constantly changing and everything looks more beautiful than the last. I know…I was taking photos out the window! But trust me, the roads are narrow with very little shoulder, and there is really not enough room to pull over. There are times when I'm driving that I have to swerve around a stopped car for a tourist taking photos. This is so dangerous because now I'm in the lane with oncoming traffic! Don't risk yours or anyone else's life.

There are lots of areas to pull off and driveways to stop at. Park your car, and allow other drivers to continue on safely.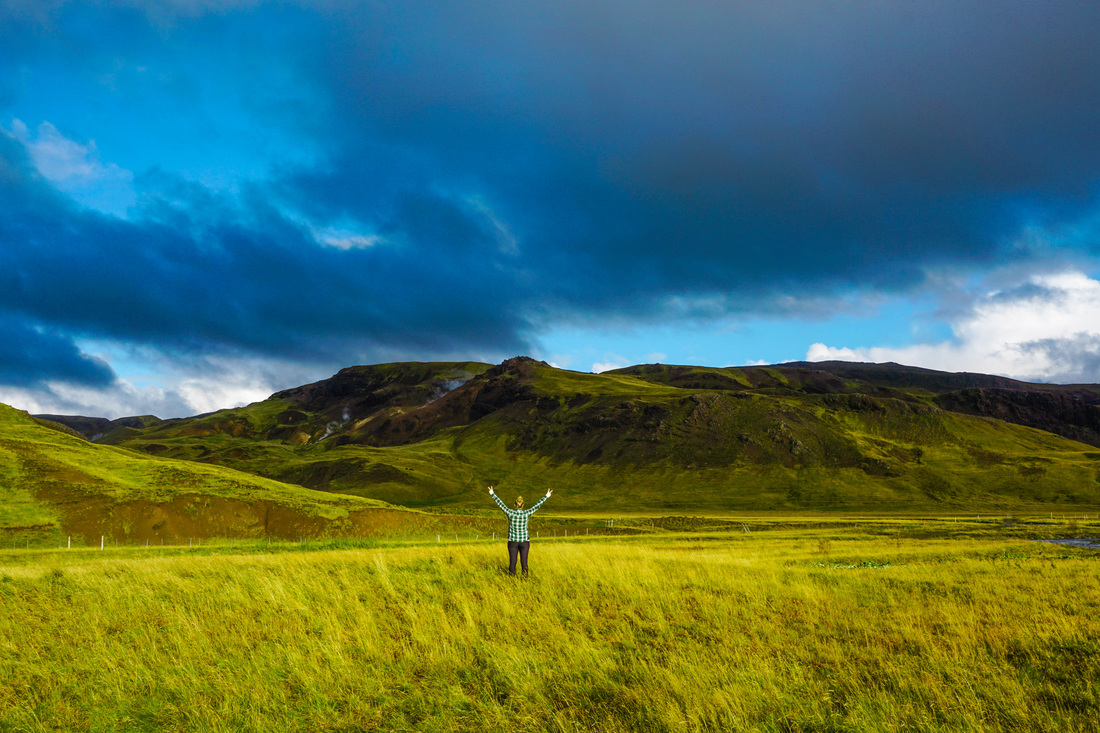 4. Use caution at all attractions
The tourism in Iceland has increased 45% in the past year and continues to grow. Remember most of the things to do in Iceland are part of the natural landscape. It is extremely important to preserve this wilderness for years to come. Stay on the natural footpaths, and don't cross over areas that are marked off.
In recent news, a tourist was too close to the waves on one of the famous beaches. The strong waves and current pulled him under, which ended in fatality. The forces of nature should not be tested. Use common sense, please be safe.
And PLEASE, DO NOT:
-Litter
-Poop
-Graffiti
-Tear up the moss
These are ACTUAL THINGS that tourists do. They end up on the Iceland news. DON'T be like those people! 
5. Fill up with fuel everywhere you can

There will be certain stretches on the drive where nothing is in sight, you do NOT want to be stranded in the middle of Iceland. Keep your gas tank topped off so there is no risk of running low.
Pumping gas in a new country can be confusing. Here is how to do it in Iceland:
Find the payment terminal next to the pump.
Slide your credit card in and follow the instructions on screen.
Enter an amount of fuel you want to put in the car. This will be a maximum limit, if it fills up before you reach what you entered, you will only be charged for the amount of fuel you used!
Start fueling your vehicle.
If you want a receipt, re-enter your credit card when finished fueling.
6. You don't need to take out cash
Gas pumps, small convenience stores, etc. all accept major credit cards. Although this is not the case in some places you travel, Iceland is certainly well equipped for this which is SO convenient! (Just make sure your bank knows you will be making charges from Iceland!)
7. A good playlist is critical

So you will be spending a lot of time in your vehicle driving from awesome place to awesome place. I don't know about you, but music is a big part of my travel. I especially love having a song or a group of songs playing on each trip. Then, when I hear that song later on, it always reminds me of the time we were driving in X place. Dirty Paws by Of Monsters and Men is that song for us in Iceland. In fact, OMAM is literally the perfect soundtrack for Iceland, it fits the mood perfectly!
P.s. make sure to bring Aux cable or usb cord to hook up in your rental car!
8. Watch out for sheep
Fact: Sheep outnumber humans in Iceland. They are everywhere! They are allowed to roam freely and can also cross the roads. Usually they are pretty good about moving when they see traffic coming, but if not just gently honk so they get off the road!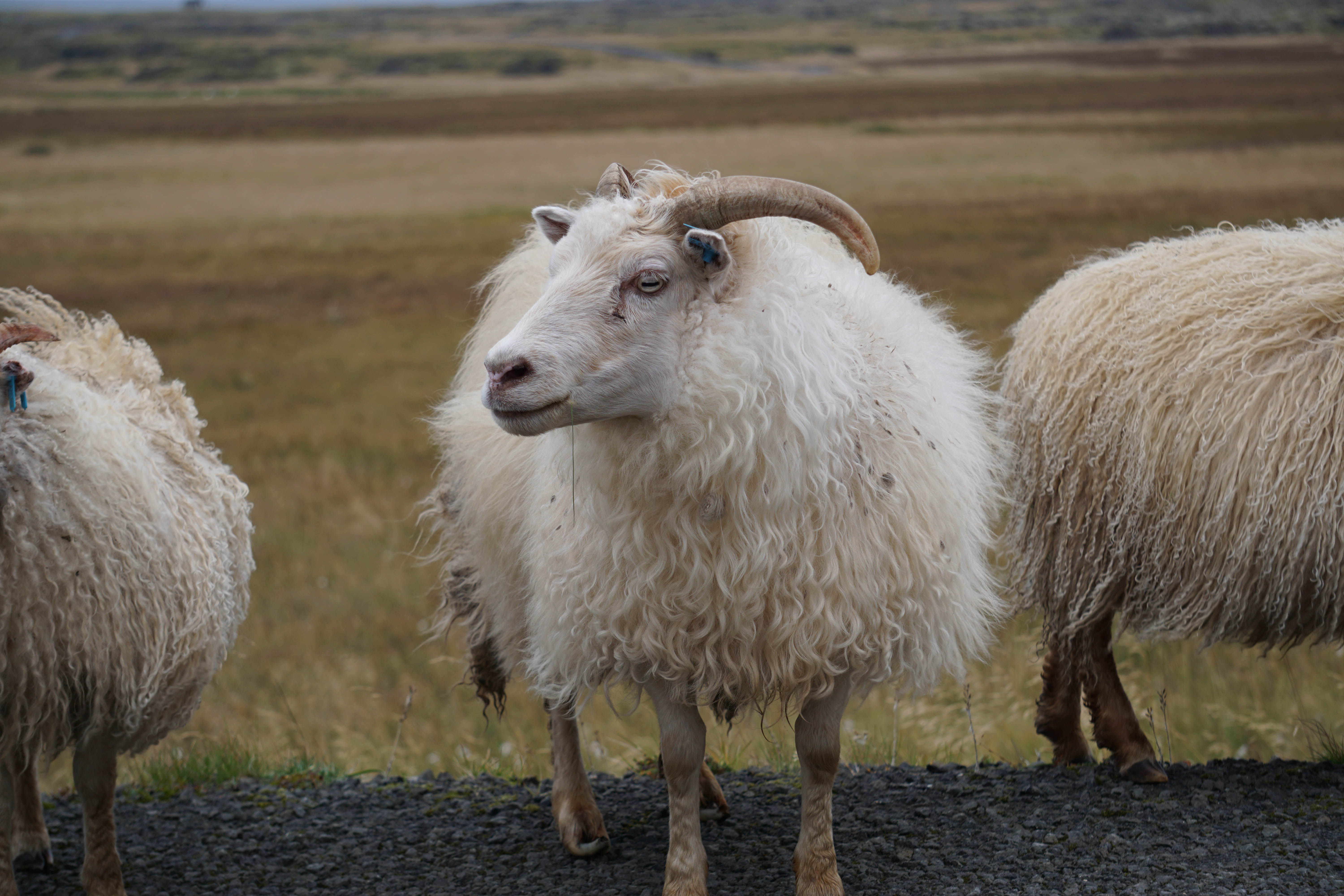 9. Make sure you have a large memory card
The amount of photos that you will take in Iceland will likely pass up your all time record. I think we took 1200 photos on our honeymoon trip alone! Would there be anything worse than running out of space for photos?! No. You will need at LEAST 32 GB of memory, and I would suggest more if you plan on taking photos in RAW. We always have a backup just in case.
10. Be safe, have fun
I guess this might sound pretty obvious, but it is worth noting. There are a lot of things that could go wrong on a big road trip, especially if you're planning on driving into the less traveled parts of Iceland. Being prepared and knowing where you are going will save you a lot of stress. Iceland is unbelievably beautiful, you will often times feel like you are in the middle of the filming location for Game of Thrones (oh that's because you are!). Safety always comes first. If a road is closed/impassable, don't drive on it. Respect other travelers, everyone is here to enjoy nature.
Relax, drive safe, take a bunch of photos, and have fun!
---
Question: Are you planning an Iceland road trip? I'd love to hear about it!
Happy planning,

Pin it for later!