Driving in a foreign country can sometimes be overwhelming. Amiright? First of all, the only thing on your mind is getting to your awesome destination. Second, you're driving a rental car and maybe it's manual and you haven't used a clutch in five years. Now you're cruising down the road but all of a sudden you see a sign that's in a foreign language and have no idea what it means! Sound familiar?
Have no fear!
This post is part 4 of the ultimate road trip planning series:
Part 4: Road Signs You Need to Know Before Driving in Iceland
This post is here to clear up any concerns you might have with navigating the roads in Iceland. Let's get started.

As far as signage goes, different colors mean different things:
Red and yellow signs mean warning or danger. They will be in the shape of a circle or triangle.
Blue or yellow signs are for general instructions or information. They will be in the shape of a rectangle.
General signs
Speed

Remember, Iceland is on the metric system (km/hr).

Roundabout

Roundabouts are VERY common in Iceland, especially in Reykjavik.

Speed bump

Pretty straightforward, but be on the lookout because they are used a lot in Iceland and you don't want to go crashing over one (ahem, I'm speaking from experience).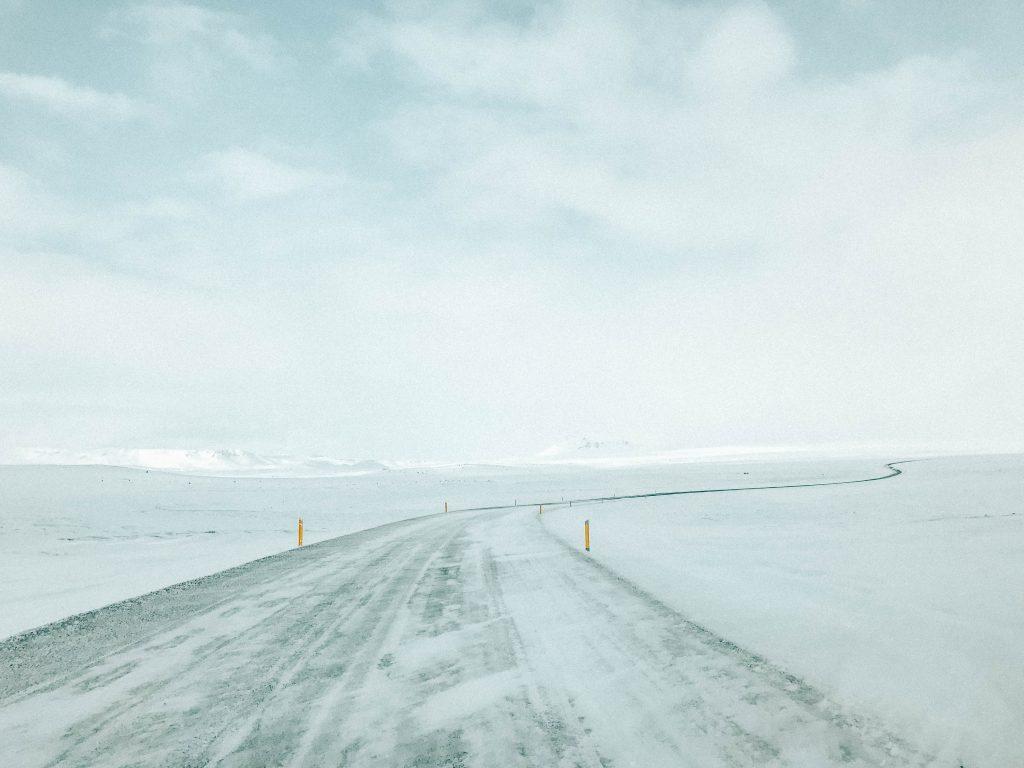 Directional signs
Attractions

All of the major attractions you are out to see will be marked with the squiggly design (below). This makes it super easy to find your destination!

Towns

Yellow signs will point towards the town you are traveling towards. The white box number is the road traveling on, and the number near the arrow is the distance to that town.

Area schematic

This is such a hilarious sign. It's basically a layout of everyone's house, beach, church, etc. in that town.
Caution signs
One lane bridge

Yes, one lane bridges are VERY common in Iceland!

Blind hill

The road is coming to a hill and it will be difficult to see oncoming traffic.

Do not pass

Remember the roads are narrow, don't risk it!

Road closed

These signs are for your protection, DO NOT ignore.

Pull off/passing space

Spaces when the road is tight or perhaps it's a one lane tunnel (those exist in Iceland!), there will be a blue sign with a white "M" that means a pull off area.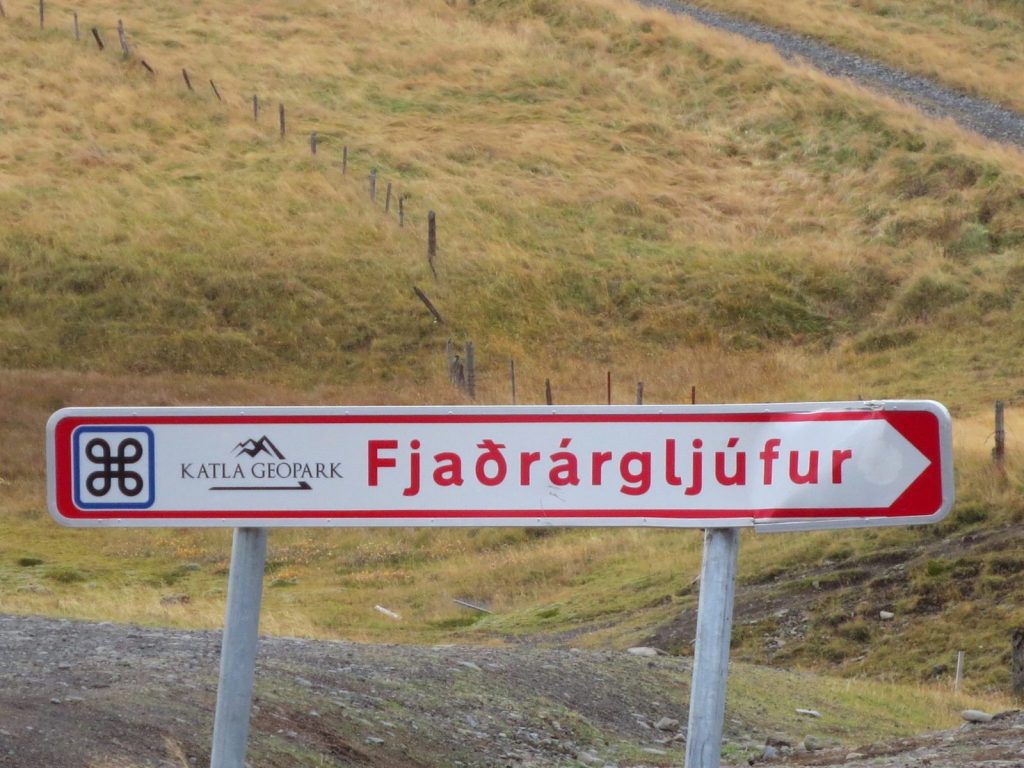 Etc. Signs
Amenities

Will list nearby amenities such as fuel, restaurant, accommodation, toilet.

Sheep crossing

Sheep are free to roam the countryside and will often be found crossing the road.

Police camera

Notifies you when police are taking radar.
---
Happy planning,

Pin it for later!