If you're traveling to Iceland, I want to make sure you have the trip of a lifetime.
There's truly something for everyone in this stunning country – from culture and festivals to rugged landscapes, relaxing hot springs, wildlife galore, and more!
But if you want to have a truly unforgettable trip, it pays to start preparing well in advance.
Especially if you're traveling from the USA, it's important to remember that things work much differently in Iceland.
As an Iceland Trip Planning Expert, I've often received messages from people in my community who didn't properly plan or research for their trip to Iceland.
And because of that, they ended up making some mistakes that negatively impacted their trip!

I DON'T want that for you!
Let's cover these 5 Iceland blunders so you're trip can be as smooth and easy as possible.
Mistake #1 – Forgetting To Research Iceland Prices
If you've ever wondered, "Is Iceland expensive to visit?"… I'm going to give it to you straight – it is!
I'd rather you know upfront so you can properly plan and budget for all your expenses.
On my YouTube channel or Instagram, I'll often get comments from people like:
"We were surprised about the prices on the menu!"
"We were shocked about how expensive fuel is."
Your total Iceland trip cost will probably be much more than you're used to spending on other vacations!
From Iceland hotel prices to food and drink, things add up quickly.
But trust me, it's totally worth it.
While Iceland's prices might be high, you shouldn't let it deter you from traveling to this gorgeous country.
Sure, Iceland may not be the #1 destination for budget travelers, but I do know many people that have traveled to Iceland on a budget.
The key thing is to do your research beforehand. This way, you can know what to expect, in terms of your budget for accommodations, food, and everything else.
P.S. Want some money-saving tips? Read this post to learn how to save money on food in Iceland.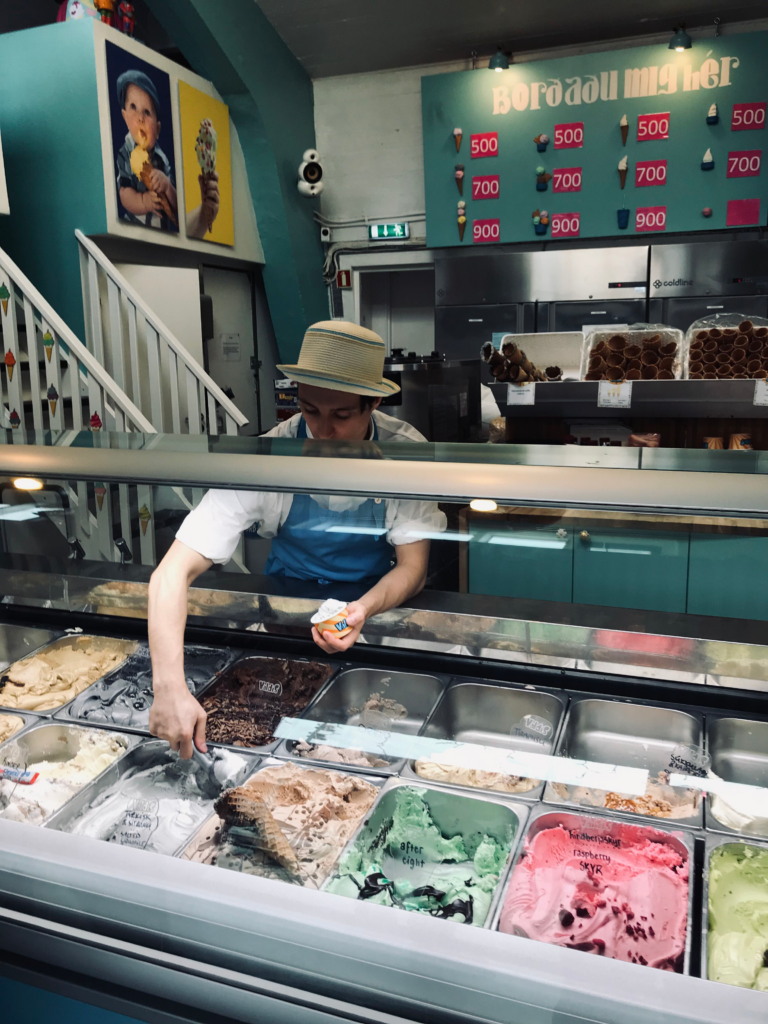 Mistake #2 – Not Accounting For Iceland Daylight Hours
The second biggest mistake I see travelers making when traveling to Iceland is not accounting for the daylight hours.

The Iceland daylight hours are always a HUGE consideration when I'm working on custom itineraries for clients.
The amount of things you're able to do in one day is going to vary greatly depending on whether you're visiting Iceland in June or Iceland in December.
Not only are the daylight hours in Iceland different in June compared to December, so are the weather conditions, the roads, and more.
When you plan on traveling to Iceland will have a huge impact on your trip!
Travelers will often send me their itineraries with a long list of things they want to do in one day.
But if you're visiting during a time when Iceland has limited daylight hours, you'll have limited time for exploring.
Don't forget to consider the daylight hours by month, so you know the particular daylight hours for the month you're traveling to Iceland!

Mistake #3 – Not Preparing For Unpredictable Weather In Iceland
So, let's chat about the weather in Iceland, shall we? You might've heard people (including myself) talking about how unpredictable it can be in Iceland.
And usually, people's reactions about the weather fall into one of two categories.
On the one hand, you've got the people who think the weather is going to be TERRIBLE! And then they show up, and it's all sunshine and rainbows, making them wonder, "What's up with all of the weather warnings?"
On the flip side, you've got the folks who think they're weatherproof – you know, "I'm from so-and-so, and bad weather doesn't phase me."
Just wait till they experience one of Iceland's notorious windstorms that keeps them awake all night, with windows rattling like there's a hurricane outside. It DOES happen, and it's pretty intense!
So yeah…the weather and temperature in Iceland are a bit of a wildcard.
But here's my advice: when planning your trip, check the average weather for the month you're going, and then prepare for anything and everything.
Check the lows and the highs, and bring clothing for all sorts of crazy weather.
That way, you'll be ready to face whatever Mother Nature throws at you!
Mistake #4 – Not Properly Planning Your Equipment Or Car Rental While In Iceland
The next mistake travelers make is not having the proper equipment or vehicle. Knowing what to pack for Iceland is KEY for an enjoyable trip!
When I say equipment, I'm referring to:
Clothing
Footwear
And all the other gear you'll need for a successful trip
This becomes especially important if you decide to take a road trip in Iceland.
You have to make sure that you're car rental company is providing you with everything you could possibly need in case of an emergency.
In Iceland, you never know when you're going to get stranded somewhere. Maybe you'll get a flat tire, or maybe you'll end up having to stay somewhere overnight. So be prepared!
In these cases, coming prepped with the right equipment, food, drinks, and warm clothing will be your saving grace.
And on the other hand, you want to make sure you're prepared by having the right vehicle.
Renting a car in Iceland is no joke.
Having the right car for the right season is so important, and you need to make sure it's well-suited for the activities you plan on doing, too.
The last thing you want is to get stranded on the roads, stuck in a snowdrift, or just feel unsafe in your rental.
If you want a reliable, trustworthy car rental company, my go-to recommendation is always Blue Car Rental!
Use this link to get a 5% discount at checkout!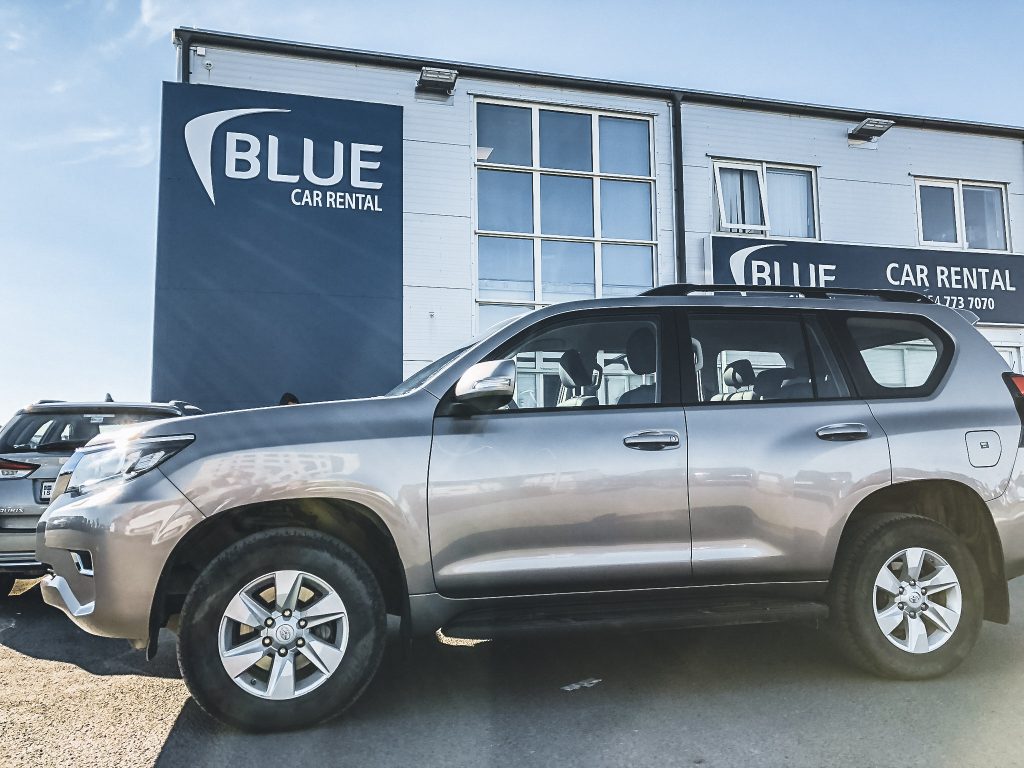 Mistake #5 – Not Getting Off The Beaten Path When Visiting Iceland
This pro tip might just be the most important…
Don't just stick to the main areas!
I mean, sure, Reykjavik, the Golden Circle, and all the other popular spots in South Iceland are incredible – there's no denying that. They're popular for a reason: stunning landscapes, amazing sights, you name it!

But, let me tell you, the true charm of Iceland goes far beyond these popular hotspots.
And no, it's not just about escaping the crowds.
It's the sense of adventure you get when exploring the East Fjords or the North West Corner.
Imagine driving for hours without passing another car, or cruising by a remote farm and wondering, "How do they get their groceries? What's daily life like out here?" For me, that's the real beauty of Iceland.
So, take my advice – visit the popular spots, but don't miss the hidden gems. Trust me on this one. You'll be grateful you did!
Want to avoid the classic Iceland planning mistakes so you can have the trip of a lifetime?

My best tip is to come prepared with an Iceland Itinerary!
You don't need to spend 1000s on expensive tours.
My self-guided itineraries and maps allow you to stop stressing about crafting the perfect Iceland itinerary and instead – download an expert-vetted plan in minutes!
Save yourself hours of research and worrying if you're over-packing your days or driving past a hidden gem – I've already done that work for you.
Check Out My Iceland Itineraries HERE!
Happy planning,

Pin it!