Thorsmork is one of those places that looks too good to be true. Bright green mountains, volcanic glaciers, raw rugged nature, and braided glacier rivers -this place is literally out of a dream! And when you see it in person, you realize it completely holds up to its reputation.
Þórsmörk in Icelandic translates into "valley of Thor". Located in the highlands and nestled between three glaciers, in Thorsmork you can really experience the power of nature and find some of the most incredible scenery in all of Iceland.
We went to Thorsmork in July 2016 and got ridiculously lucky with probably the best weather weekend of the entire summer. After three days and two nights hiking through the breathtaking landscapes, camping, and relaxing in the hot springs, I felt like I had only gotten a taste of what the valley has to offer with a desire to go back!
If you are even thinking about adding Thorsmork to your Iceland itinerary, DO IT! I cannot recommend this incredible place enough!!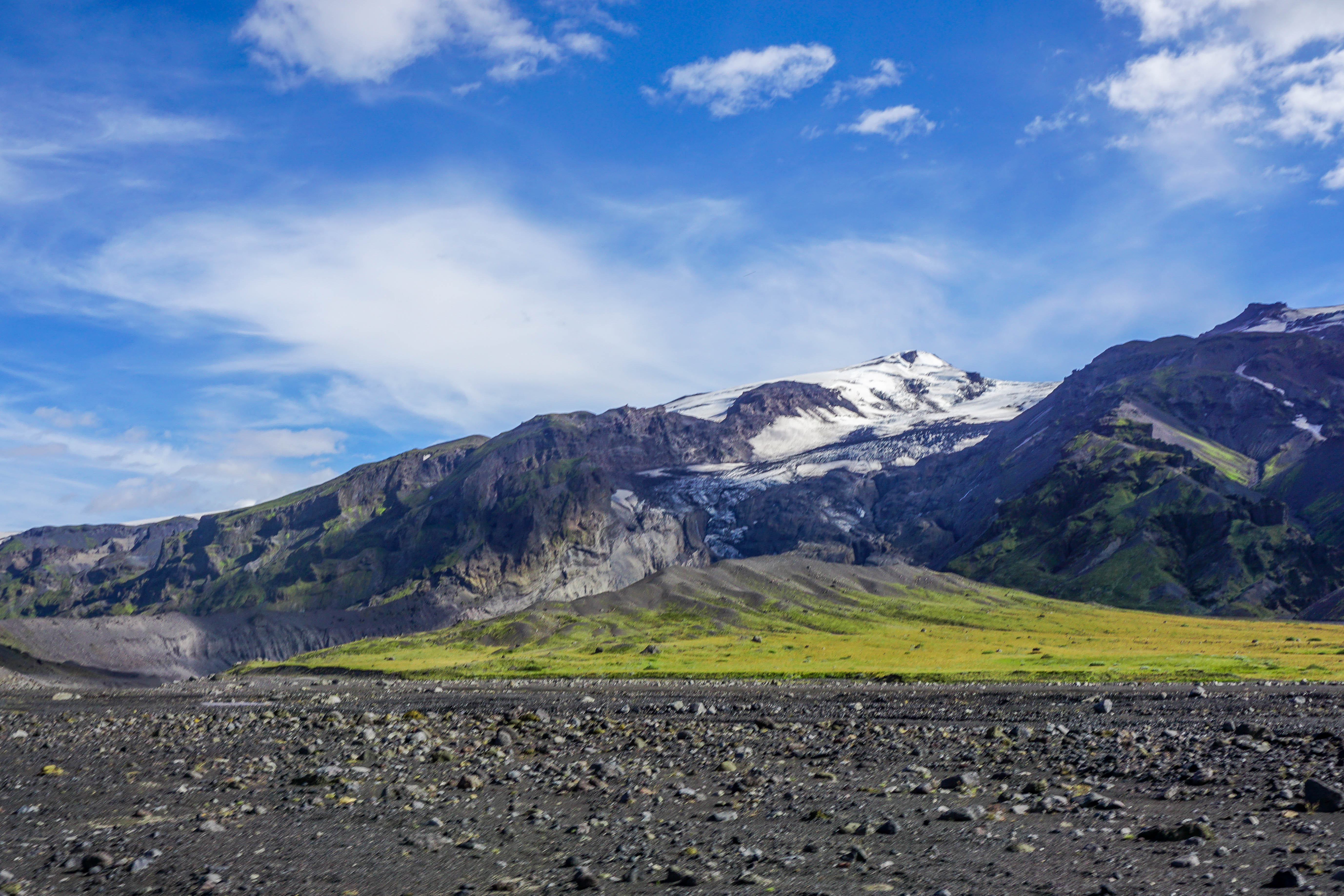 How to get to Thorsmork
4×4 – DRIVE IT YOURSELF
The roads that travel interior into the highlands are F-roads. This means that only 4×4 vehicles are allowed to make the journey. If you are renting a vehicle and planning to forge the river yourself, I suggest contacting ÍSAK 4×4 Rental for specially equipped vehicles.
HIRE A RIDE
Super jeeps and mountain buses drive into Thorsmork daily from May until October. Buses depart from Reykjavik, or it is possible to hop on at different locations along the way. Trex, Reykjavik Excursions, and Sterna all make multiple trips in per day, check their websites to reserve a ticket.
HIKE IT
There are two long treks that end directly in Thorsmork – Fimmvörðuháls and Laugavegur. Fimmvörðuháls is an 8-10 hour trek that starts at Skogafoss and crosses extremely difficult terrain into Thorsmork. The Laugavegur trek is a multiple day hike that starts in Landmannalaugar and ends in Thorsmork. AKA, although ridiculously scenic, these hikes are definitely not the easiest ways to get there!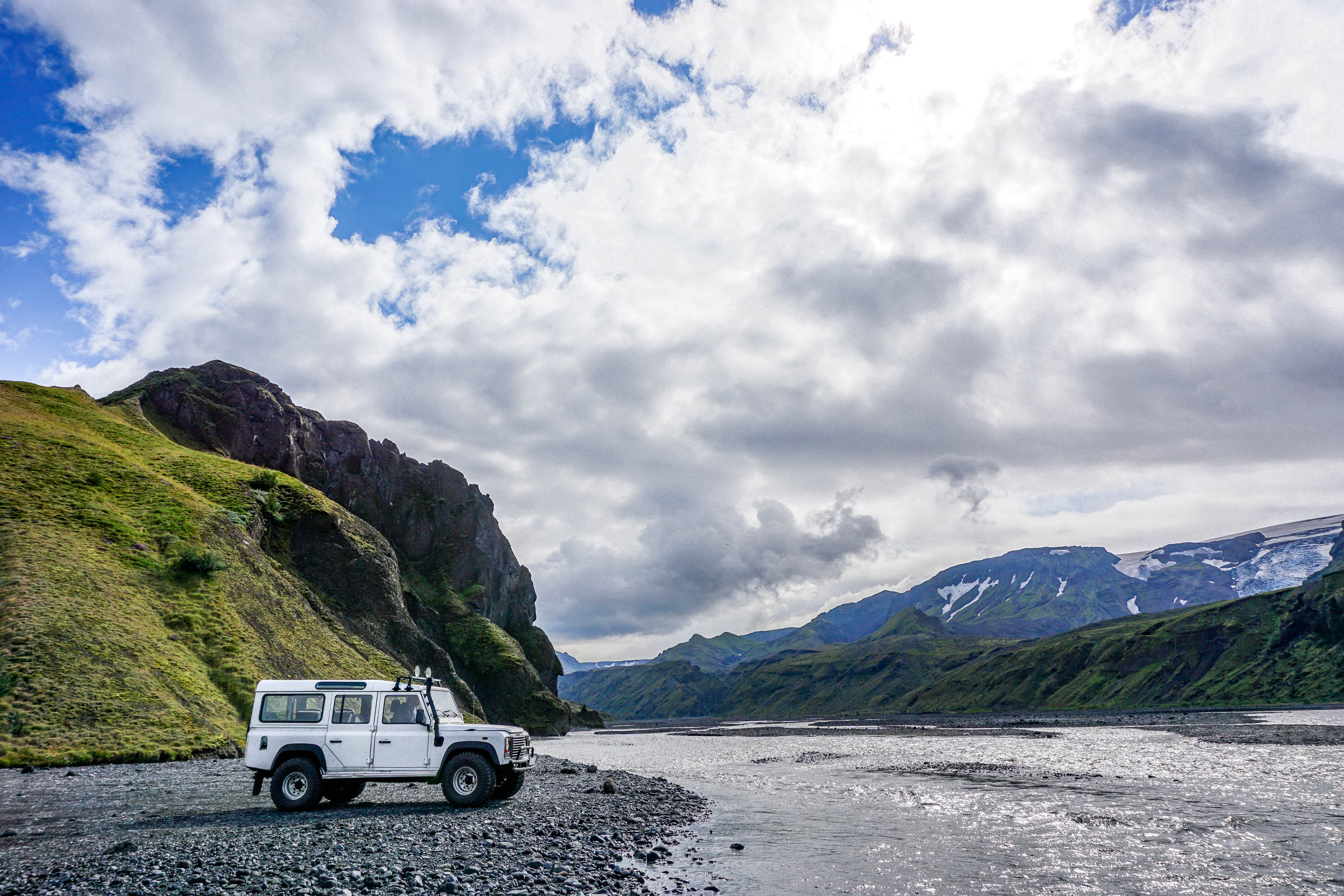 Where to stay
VOLCANO HUTS
The Volcano Huts are located in the Húsadalur valley in the middle of the Thorsmork nature reserve. This is where the Laugavegur trek officially ends and is a very popular place to stay in the summer months. Here you can camp, stay in a multi-person dorm, or rent a private hut. With easy access to the best hiking trails in the valley, Volcano Huts is an amazing place to be!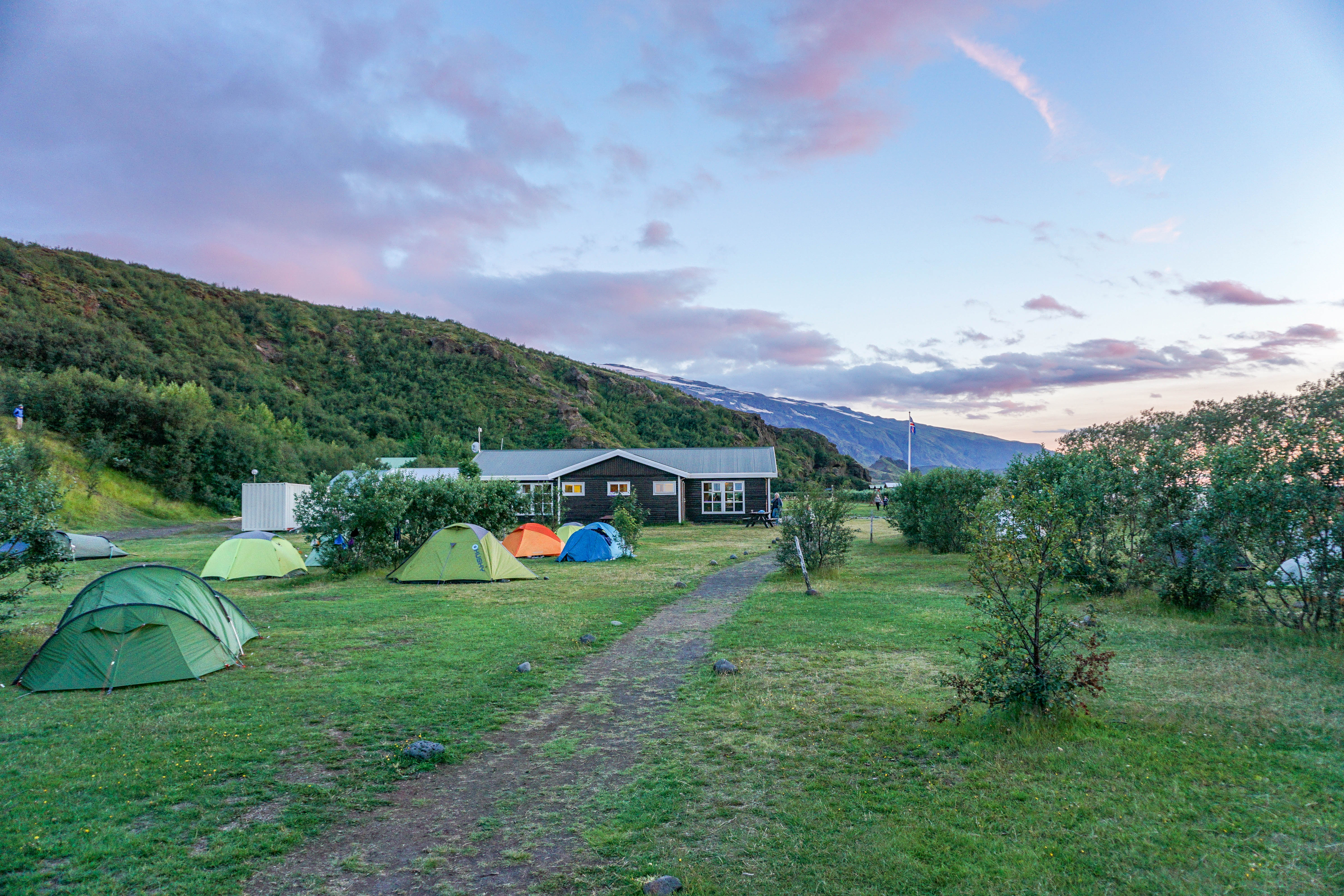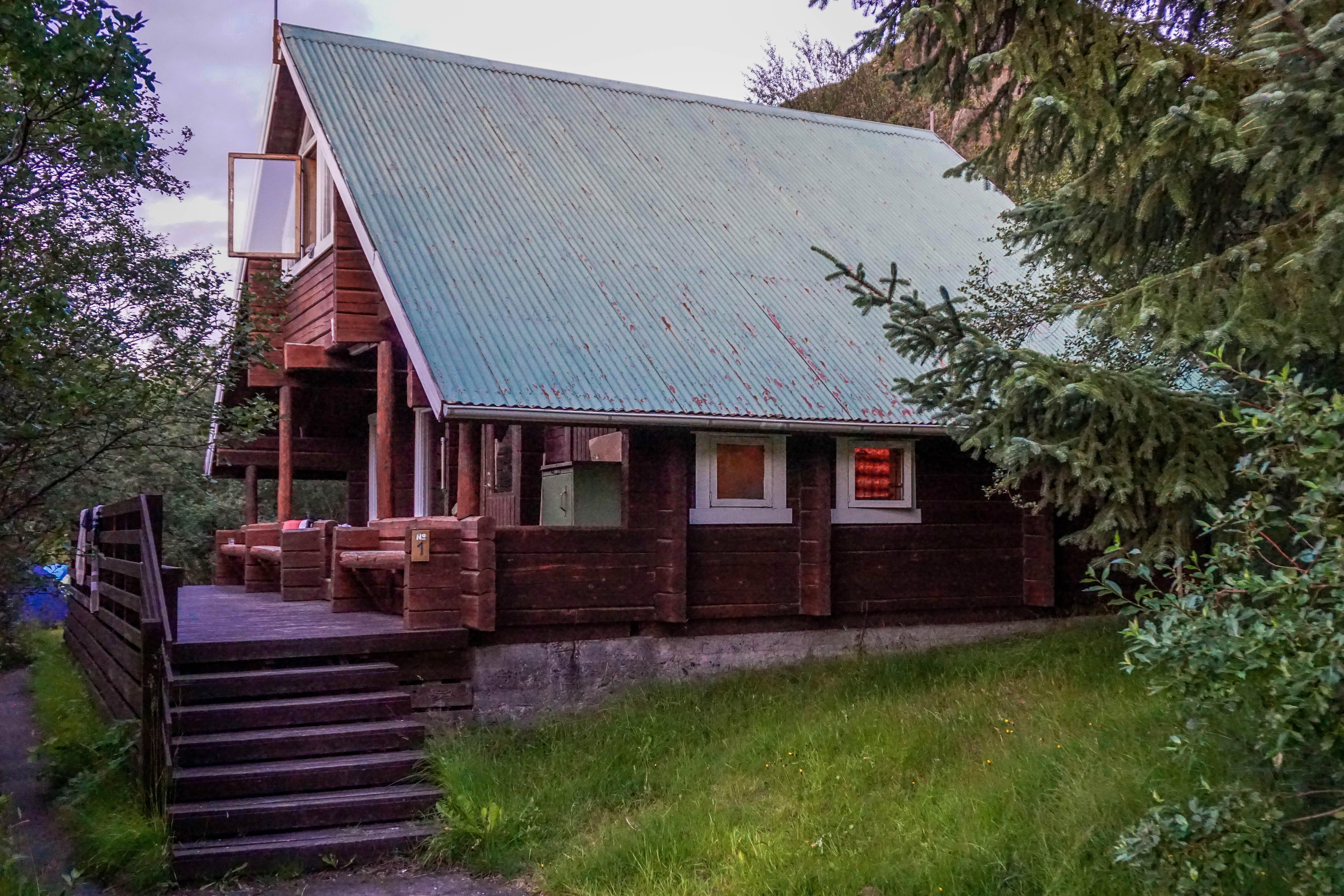 What To Do in Thorsmork
Þórsmörk is a hiker's PARADISE. And while hiking might be the most popular reason to visit this gorgeous area, there are plenty of other activities to enjoy during your stay.
HIKING
Valahnukur | A short loop that starts and ends at Volcano Huts, with breathtaking views over the valley. This hike can easily be done in 1.5-2 hours. The nice thing is, you can also add this to either of the routes below.
Tindfjöll circle | This was the second route we did and LOVED IT. The loop takes about 5-6 hours where you hike further into the valley bringing you up close and personal to the glaciers. I canHIIIIIGHLYrecommend this hike this was my favorite part of the weekend – unbelievable views!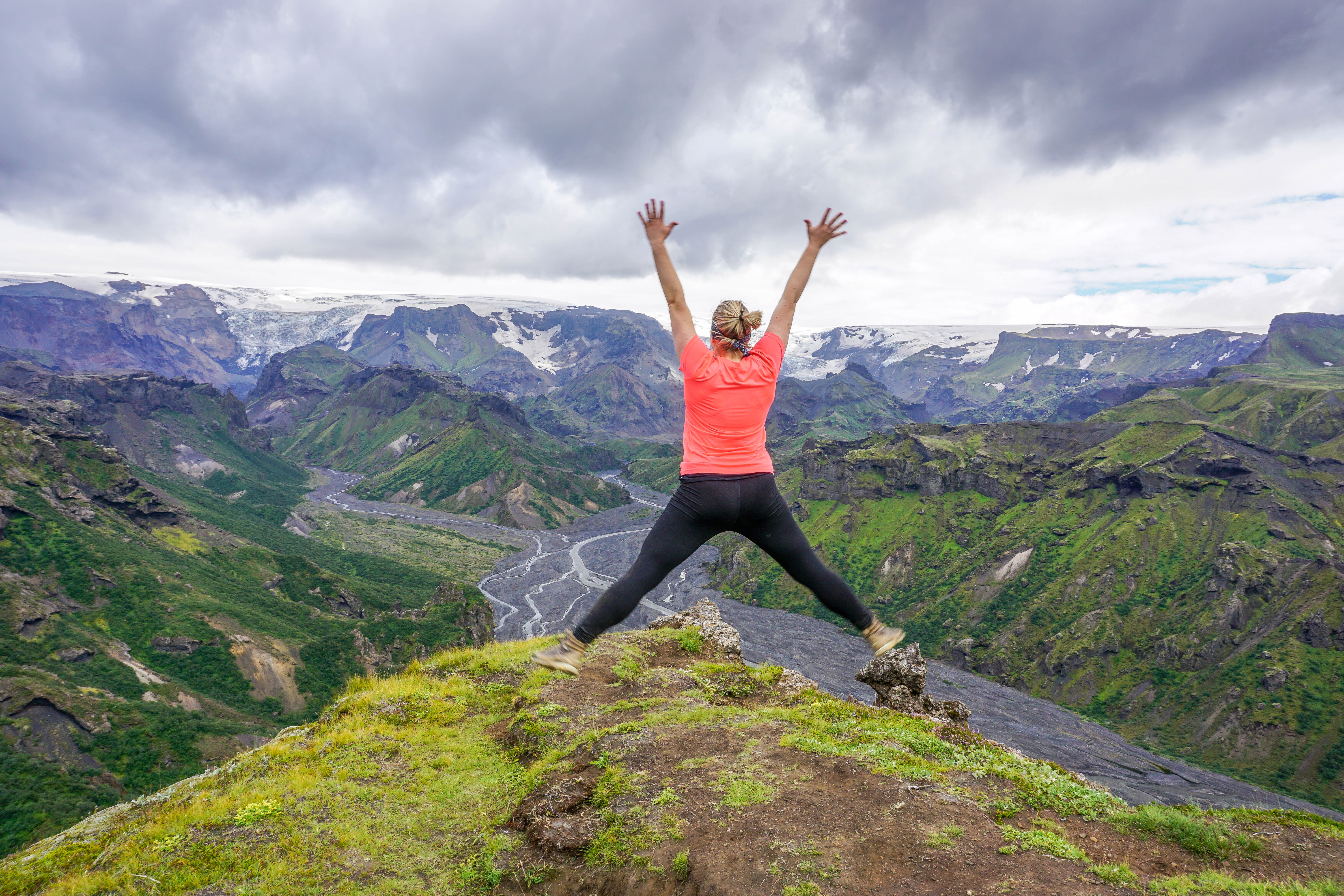 Fimmvörduháls | Fimmvörðuháls is a very popular trek that begins at Skógafoss and ends in Thorsmork. I completed this 30 km route in June with some good friends. Loved every minute, highly recommend this hike!
Laugavegur | The Laugavegur trek is perhaps the most widely known hike in Iceland. Starting in Landamannalaugar and ending at the Volcano Huts in Thorsmork, this trail offers unbeatable scenery. Some people choose to combine these two treks by adding the Fimmvörðuháls hike after they complete Laugavegur.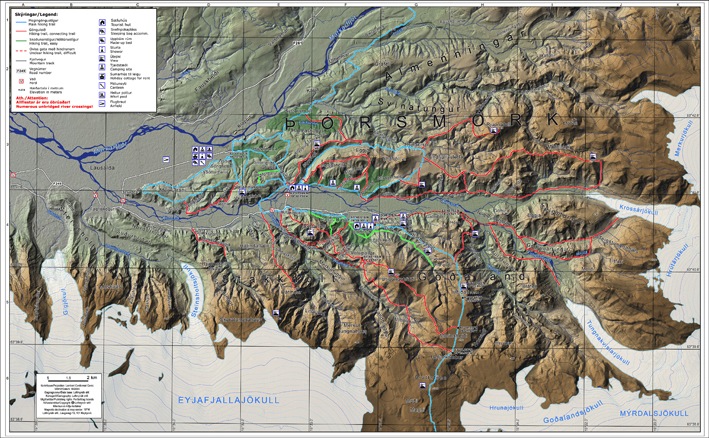 EAT, DRINK & BE MERRY
The Volcano Huts are the only accommodation in the valley that offers additional services and amenities. Make your trip complete by enjoying all they have to offer:
LavaGrill restaurant & bar
Read a book from their library of books
Campfires at night
Small playground for the kids
Yard games such as frisbee, croquet, etc.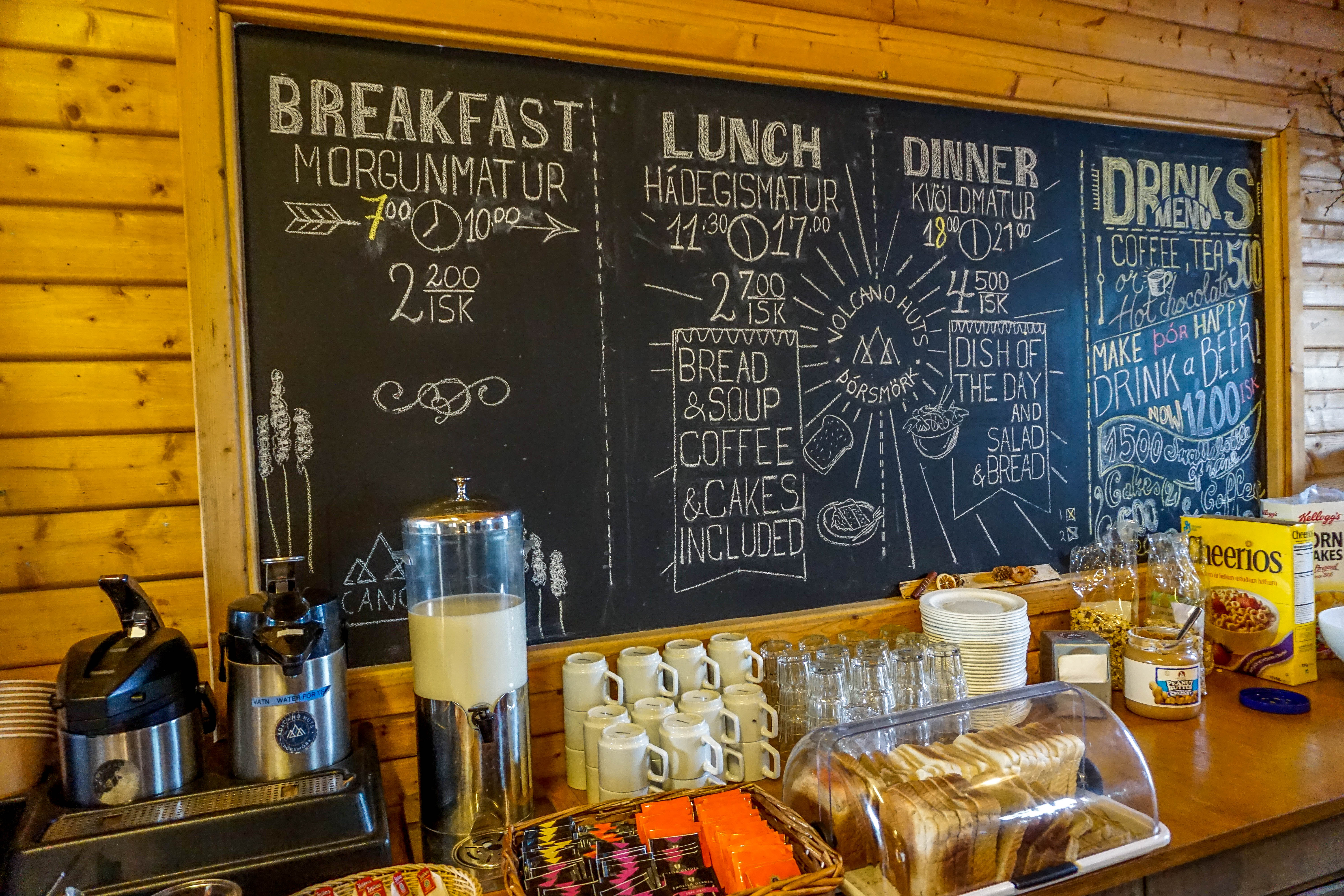 RELAX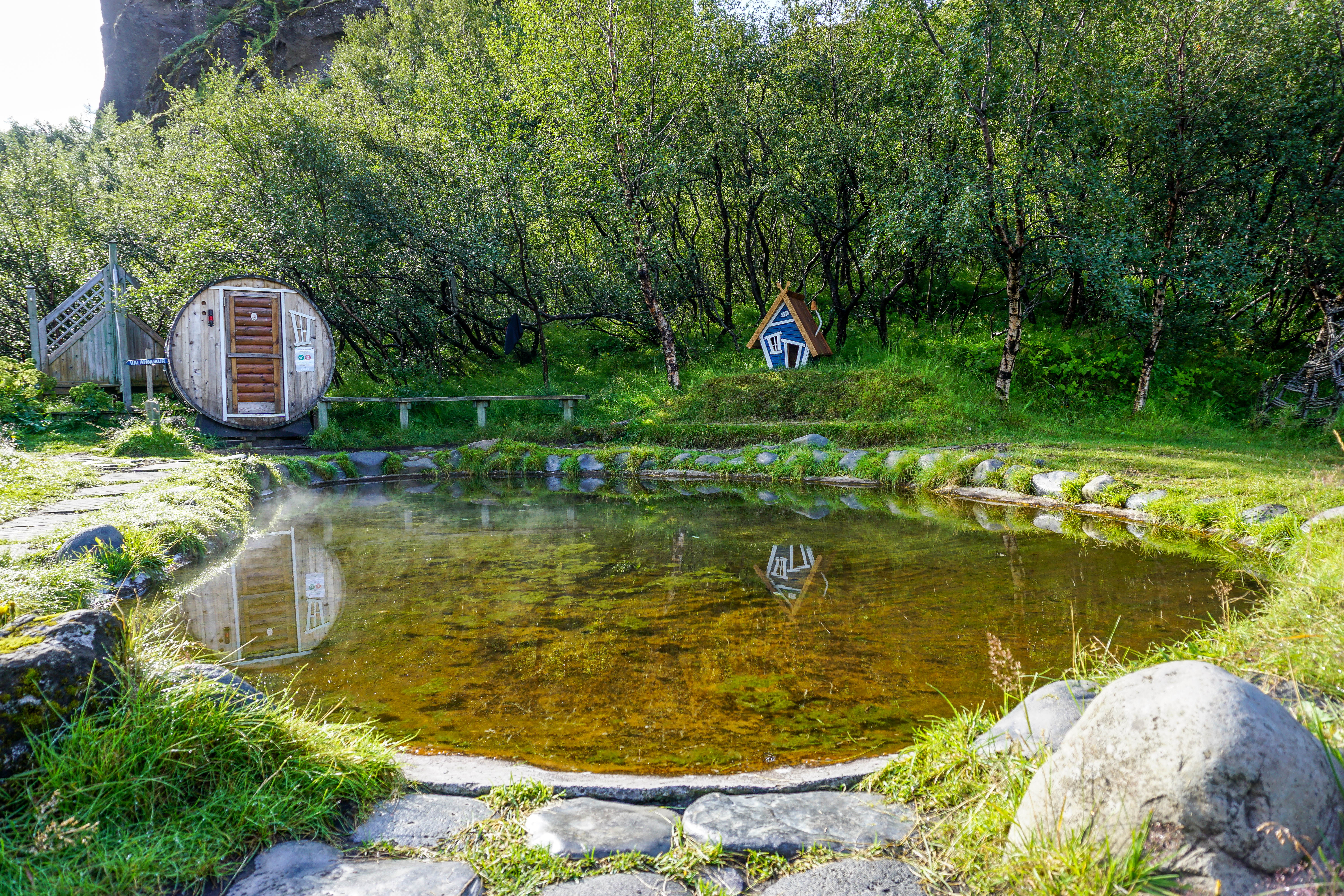 What to Bring
Layers – moisture-wicking hiking gear is a must, at one point I was wearing full rain gear, the next moment I was down to my tank top.
Waterproof outerwear – conditions change rapidly, it's important to be prepared for all types of weather!
Hiking boots – sturdy boots are essential for all the rugged terrain in the highlands.
Backpack – a small backpack will suffice for day trips out of the base, but make sure it's comfortable!
Waterproof cover – I highly recommend a cover for your pack – if it rains, you don't want wet gear!
Walking poles – I got some of these this year and actually love them! At the risk of sounding like a grandma, sometimes it's nice to have something to hold onto!
Snacks, snacks, snacks! – Hiking these crazy terrains makes ya hungry! I'm always craving salt when I hike, so I make sure to bring trail mix along with sandwiches, fruit leather, gel packs, etc.
Waterbottle – start with a full one and refill in the fresh glacier streams!
Extra battery packs for your phone and camera – you don't want to miss out on any picture perfect moments!
Small first aid kit – bandaids, vaseline, and pain medicine. All that hiking might create friction – better safe than sorry!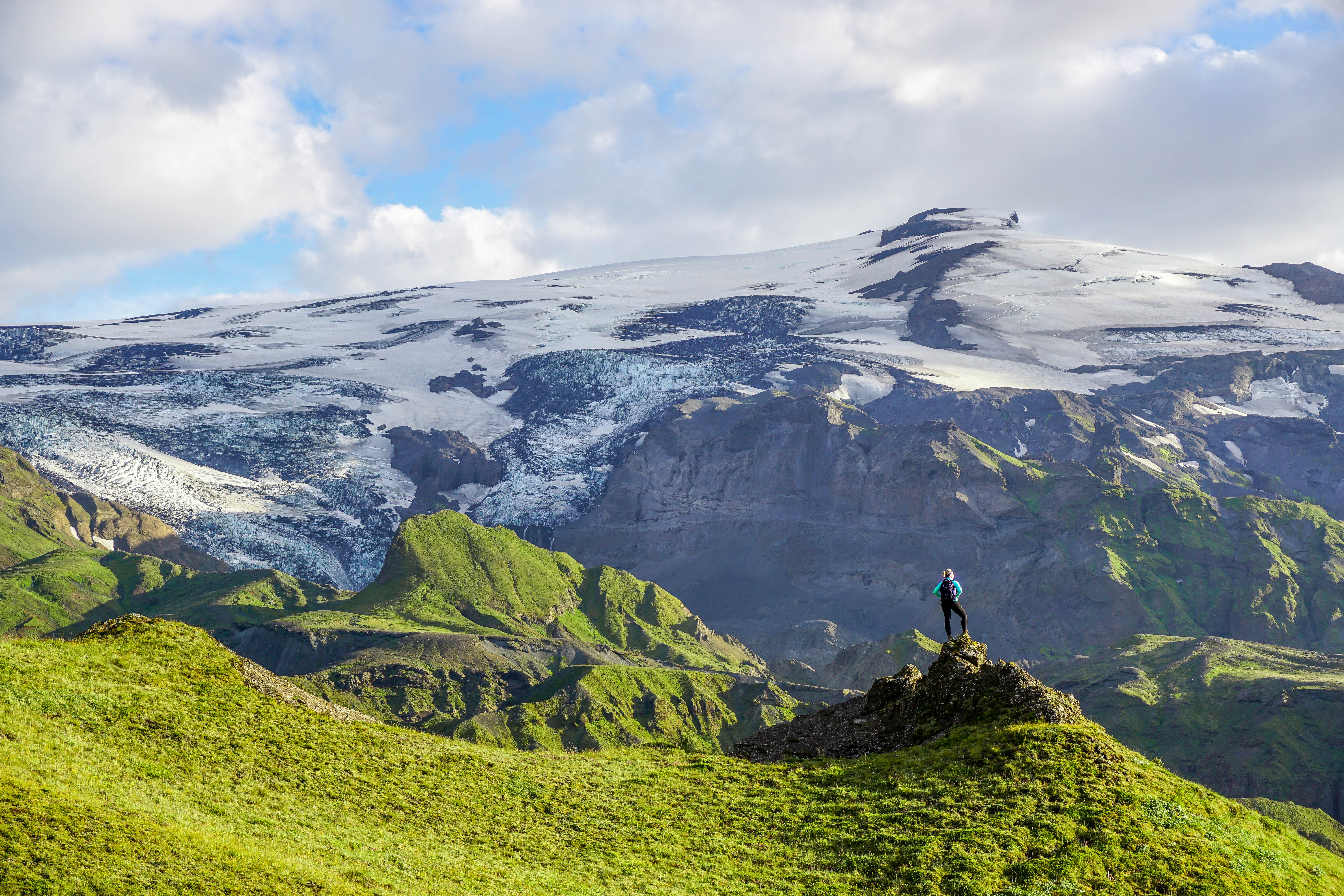 Good to Know
Getting to the Volcano Huts requires crossing a deep and swift moving glacial river. This is NOT suggested for most vehicles, even if you have a 4wd! If you're traveling by car, it is impossible to reach the Volcano Huts by yourself. Please read the information on the Volcano Huts website about getting there by car.
The Volcano Huts ARE open during the winter, although the road is marked impassable (meaning not serviced). Scheduling a Super Jeep tour into the valley is the only way to get there – where snowshoes replace your hiking boots for a fun winter adventure!
Once in the valley, there are no stores for food or supplies – make sure you are equipped with everything you need before heading into the highlands.
However, Volcano Huts does offer a full restaurant with scheduled times for breakfast, lunch, and dinner. They also offer a packed lunch option for your hikes, just make sure to schedule it in advance!
Use the app 112 for safety, and check in before you leave for your hikes.
Interested in staying at the Volcano Huts? Check availability below and start planning your stay!
Happy planning,

Pin it for later!


*I was a guest at The Volcano Huts, but as always all opinions are my own. I only recommend places that I have experienced myself and love!