Call me a crazy foreigner, but I am obsessed with the Icelandic lopapeysa. From the minute I discovered this beautiful item, I knew I must have one for my wardrobe.
What is a lopapeysa you ask? A lopapeysa is a style of Icelandic sweater that was designed in 1950's to keep Icelander's warm through the cold Icelandic weather. Those smart Icelanders, they weren't going to let the cold get them down…they invented the best way to stay warm in the Arctic. Genius! Its trademark is the decorative pattern around the neck opening.
The Icelandic wool is unique in that it is not spun and so it has better insulation properties. The Icelandic sheep from which the wool is harvested graze freely throughout the countryside in summer. Bonus! Only natural energy sources are used in its production. Oh Iceland, I love you!
Lastly, the wool is lightweight yet keeps you warm, even if it gets wet! Therefore, the lopapeysa is a multifunctional article of clothing, suitable for outdoor activity as well as keeping you fashionable in the city.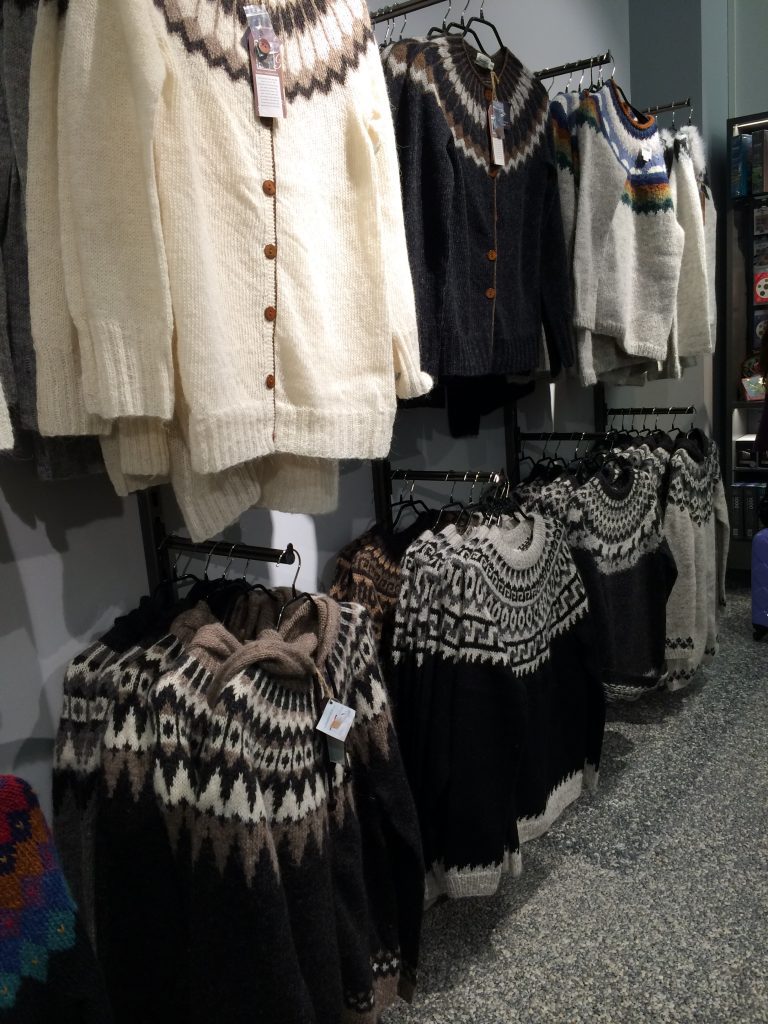 While we were walking through the airport on our
honeymoon trip
, they had a beautiful ad for Farmers Market lopapeysas and I took it as a sign of fate that I must find one of these sweaters for myself!
If you are in search of a lopapeysa for yourself, trust me, almost EVERY store in Laugavegur or tourist stop along the ring road will have lopapeysas for sale. I was so excited to see this and thought I would for sure find the perfect one for me. But every time I went to look I was overwhelmed by the selection of different colors and styles.
Unfortunately, my first trip to Iceland did not end with a lopapeysa purchase. But I was promised to a sweater when we came back to Iceland, so it has been my mission since we moved here to get the perfect one!
Luckily, one of my co-worker's mom is a knitter (and a fabulous one at that!) so I asked if she would be willing to make me a lopi. She agreed, and handed me a huge stack of books with different designs and told me to pick out the style and colors I wanted.
I looked through stacks of lopapeysa books trying to pick the perfect one and finally picked the colors, patter, and style for my very own lopapeysa!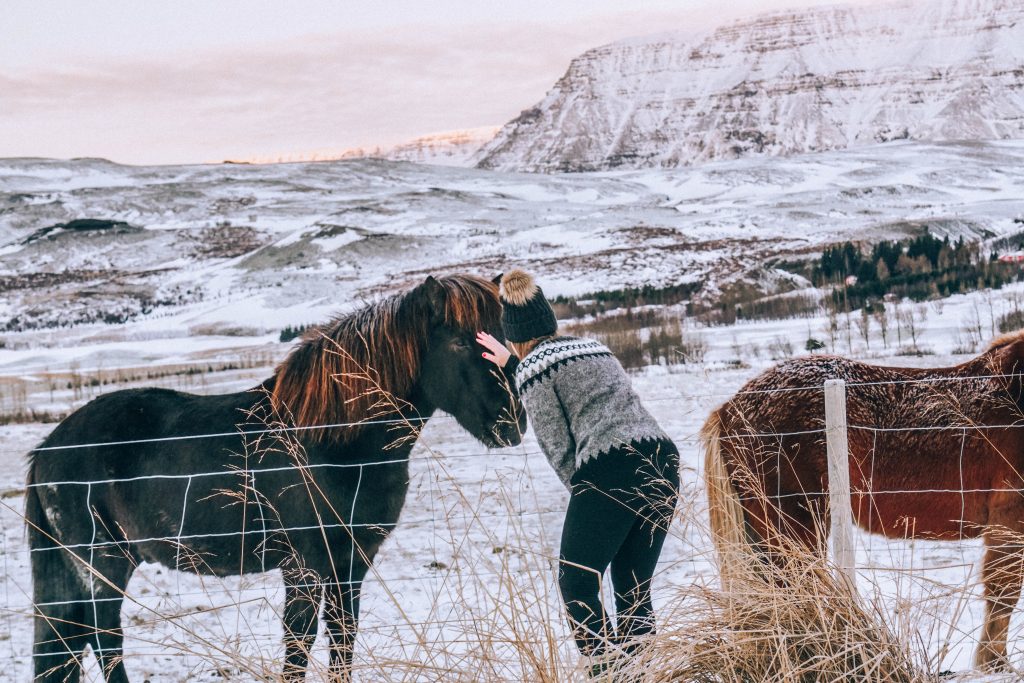 It's so cozy and warm!
**Tourists beware! Don't just buy a lopapeysa anywhere! I've heard some of the stores sell sweaters that are made in China. You definitely want an original!
My best advice for getting one of these beauties for yourself:
Handknitting Association of Iceland

Address: Skólavörðustígur 19
Open Monday – Friday from 9:00-19:00, Saturdays 9:00-18:00, Sundays 10:00-18:00

Red Cross

Address: Laugavegur 12.
Open Monday – Friday at 10-18, Saturdays 12-16

Kolaportið flea market

Address: Tryggvagata 19 (right in the middle of the city center. You can try on a lot of sweaters and prices are a fraction of the main stores in Laugavegur. However, selection is limited)
Open Saturdays and Sundays from 11:00-17:00

Random gas stations and shops around Iceland
Bottom line is that these beautiful handmade sweaters are stylish and warm. I think its a seriously practical item of clothing that is a must-have for the Icelandic winters! If you bring one of these back to your home country, I guarantee you will be the coolest kid on the block.
---
Question: What are your thoughts on the Icelandic lopapeysa?