Are you thinking about visiting Iceland in July?
If so, you've picked a great time to experience the magic of the land of fire and ice!
With so much to explore and see, from Reykjavík to the Golden Circle, Ring Road, Snæfellsnes Peninsula, Westfjords, and the Highlands, Iceland is a traveler's paradise.
But before you start packing, there are some things you need to know about the weather, daylight hours, road conditions, and more.
In this blog post, we'll go through the pros and cons of visiting Iceland in July, as well as what to expect in terms of temperatures, what to pack, and things to do.
So without further ado, let's get into all things Iceland in July!
Pros & Cons Of Visiting Iceland In July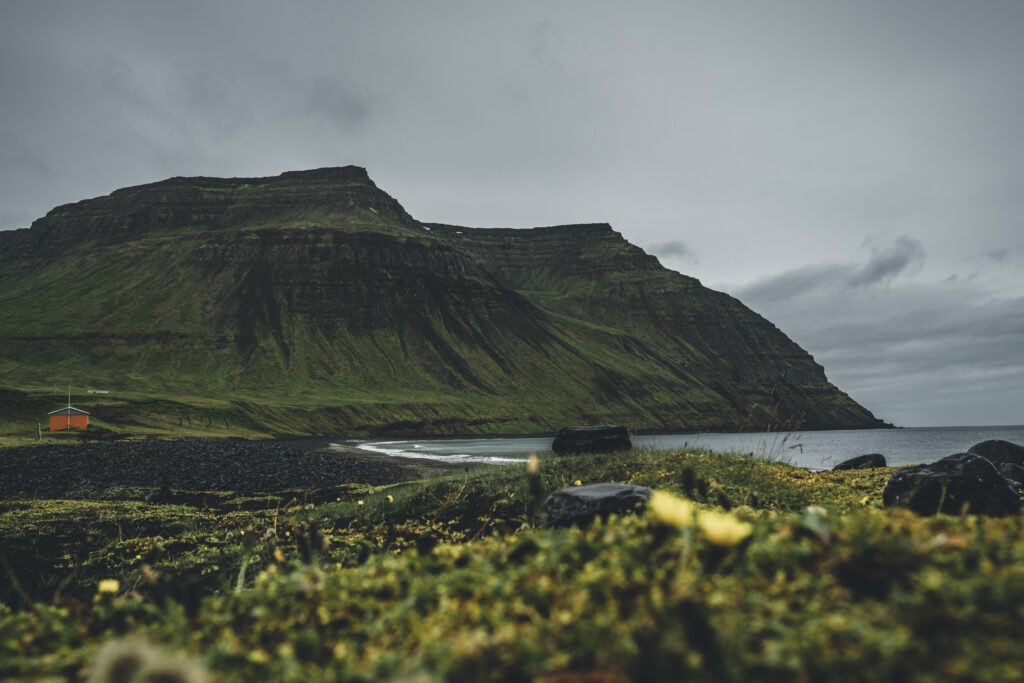 If you're considering visiting Iceland in July, then you're in for a serious treat.
July is one of the best times to visit the land of fire and ice. From Reykjavík to the Golden Circle, Ring Road, Snæfellsnes Peninsula, Westfjords, and the Highlands – everything is open and accessible for you to explore.
One of the biggest pros of visiting Iceland in July is the stunning scenery. The landscapes are incredibly lush and green, flowers are in full bloom, and you'll get to see so many animals roaming around! Iceland's natural beauty is in FULL FORCE in July.
The only con is that because July is so freaking gorgeous…everyone wants to come visit during this time. You should be prepared for more crowds, higher prices on rentals and accommodations, and busier roads. But if you're willing to deal with these minor inconveniences, then the beauty of Iceland in July is definitely worth it. Trust me, you won't regret it!
Iceland Daylight Hours July
Let's chat daylight hours in Iceland during the month of July.
While it often gets overlooked, the daylight hours during the month you're traveling to Iceland is one of the most IMPORTANT things to consider. They're one of the first things I look into when crafting my Iceland itineraries – because they have such a big impact on what you're able to do each day.
In July, you're in luck because the sun is shining for a whopping 19 hours a day. That's right, you've got nearly round-the-clock daylight to work with.
Unlike those dark, winter months, July gives you loads of extra time to explore and pack your itinerary full of epic adventures!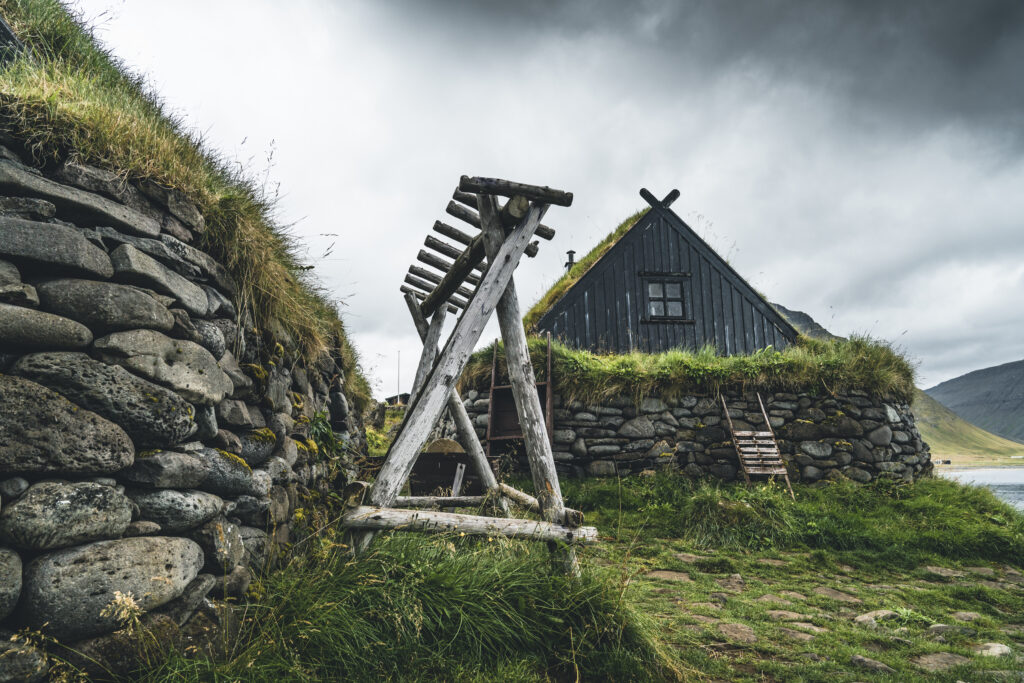 Weather In Iceland In July
When it comes to visiting Iceland in July, you might be surprised to find that it's not exactly a hot summer vacation spot.
If you're expecting to be hanging out in board shorts and bikinis all day – think again.
I always tell people we only really have TWO seasons in Iceland.
Winter – and winter light. And July falls under that winter light category. 😂
Whether you're curious about the weather in Reykjavík in July or considering the climate in the Highlands, it's important to keep your expectations low. While July is one of the warmest and driest months in Iceland, the weather can still be unpredictable and change quickly, so it's best to come prepared!
My best advice for prepping for the weather in Iceland in July?

Prepare for the worst, and then be pleasantly surprised when the Icelandic sun decides to grace you with its presence!!
If you're wondering exactly what you should bring in your suitcase for your July trip to Iceland, then make sure to check out my summer packing video + free Iceland summer packing list!
Temperatures In Iceland In July
Average July temperatures in Iceland will range from nine up to 14 degrees Celsius (or 50-60 degrees Fahrenheit for my Americans!).
While it's by no means tropical, it can feel quite warm if it's a sunny day with no wind!
Iceland Road Conditions In July
Driving in Iceland during July is a breeze! The roads are clear, accessible, and can take you to wherever your heart desires.
Unless you're planning on driving in the Highlands or F-roads, a two-wheel drive should be enough for your summer travels. You won't need to worry about snow or ice, and the weather is (usually!) on your side.
Keep in mind, if you're heading to places like the Highlands, Landmannalaugar or þórsmörk, a four-wheel drive is a must. But for the most part, you'll be good to go with a two-wheel drive in the summer.
Exclusive offer for Iceland with a View readers, Blue Car Rental is offering 5% off your total rental price! This is my GO-TO car rental company recommendation for any and all Iceland adventures. The discount will automatically be applied at checkout when you use my VIP link below – no code needed!

What To Wear In Iceland In July
Despite it being one of the warmest months, it's still important to pack the right clothing for the constantly-changing weather conditions.

Here are a few packing pointers if you're feeling overwhelmed packing for your July trip to Iceland!

Outerwear: For outerwear, I recommend bringing a weatherproof shell for wind and rain, a rain jacket and pants for waterfall visits, and hiking pants for camping and hiking.

Warmth: For extra warmth, a packable down jacket or vest is perfect. Don't forget to protect your head and hands with a hat and gloves, and consider bringing a buff for added warmth!

Layers: As for layers, I suggest packing a thermal base, long-sleeved shirts, a fleece, leggings, and jeans.

Footwear: And for footwear, make sure to bring hiking boots, walking shoes, and flip-flops for hot springs. Moisture-wicking hiking socks are also a must.
What To Pack For Iceland In July – My #1 Must-Have
My BIGGEST pro tip when packing for a summer trip to Iceland?
Don't forget to pack a sleep mask!

With 19 hours of daylight, the sun won't set until around 10:00 PM, and even then, it can still feel like early evening. Trust me, a sleep mask will be your biggest lifesaver for getting some rest during your trip. Adding this must-have to your packing list will make all the difference in feeling well-rested and energized for your Icelandic adventures!!
Things To Do In Iceland In July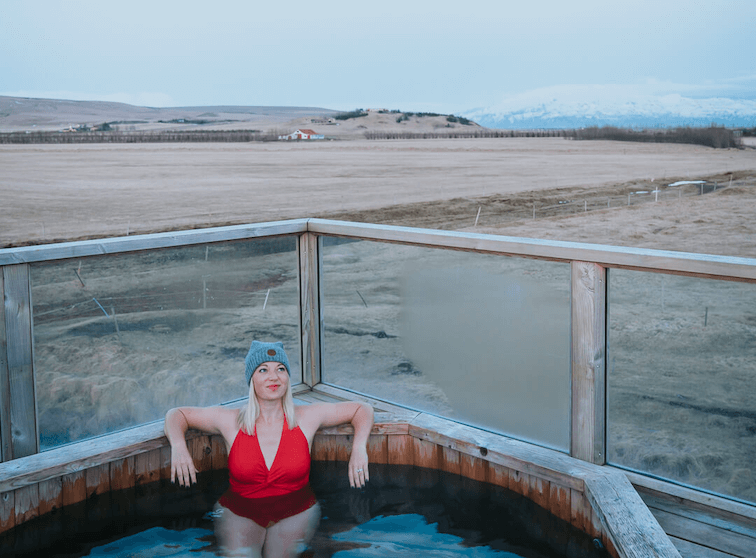 There is SO much to do in July, it might even be hard to choose your activities! Here are a few incredible things the country has to offer during July.
Events + Festivals
July is a HUGE month in terms of music festivals!
A lot of small towns will have their own little version of some sort of festival, whether it's music, art, or both, but there are two main ones that stand out in particular:
LungA – This is an art and music festival in Seyðisfjörður in East Iceland, and it takes place in one of Iceland's most stunning, scenic fjords.

Bræðslan – For an unforgettable experience, don't miss out on Bræðslan, a festival featuring a blend of folk and indie rock music, held in an old herring factory located in Borgarfjörður Eystri.
Visiting Iceland in July is a no-brainer for music lovers!
Can You See The Northern Lights In Iceland In July?
Unfortunately, you can't see the Northern lights in Iceland in July.
With the summer season in full swing, the sky simply doesn't get dark enough for the lights to be visible.
So, if the Northern lights are on your must-see list, it may be best to plan your trip for a different time of year.
Don't worry though, there are still plenty of other amazing things to see and do in Iceland during June!

Check out this helpful blog post for more information on how to see the Northern lights in Iceland 🙂
What To See In Iceland In July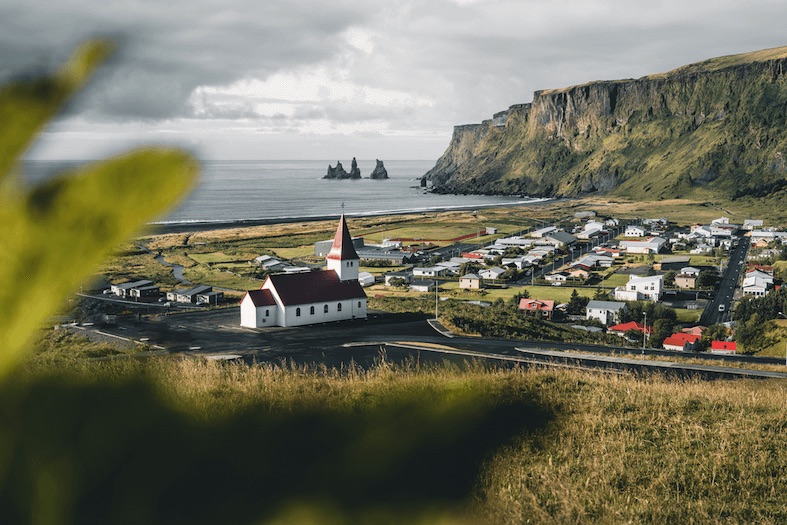 Literally ALL of Iceland is gorgeous in July, but if you're looking for some ideas for your July trip itinerary, here are my go-to's!
Go hiking in the Highlands. If you're up for some adventure, hiking in Iceland's Highlands is a must! Trust me…the amazing landscapes, challenging trails, and breathtaking views will blow you away. Check out Þórsmörk for some rugged terrain or Landmannalaugar for colorful mountains and hot springs. Whether you're a pro hiker or just starting out, there are plenty of trails to choose from, ranging from quick day hikes to epic multi-day treks.

Go whale watching. Húsavík is a charming town in the north, looking out onto Skjálfandi Bay – and is known as Iceland's capital for whale-watching! My go-to tour company recommendation is Gentle Giants! You can get a 10% discount by applying my special code, WHALESWITHAVIEW at checkout. Even better? You're pretty much bound to see these creatures, as the rate for spotting whales on a tour is 98%.

Watch the midnight sun. During July, Iceland gets almost 24 hours of daylight! There's something totally surreal about gazing up at the sun when most of the world has gone to sleep. You'll also get LOTS of time for exploring!

Hit up the Westfjords and witness the region's natural wonders. The Westfjords is a remote region in northwest Iceland that's known for its rugged coastline, towering cliffs, and stunning fjords. You could even take a road trip, stopping at famous sights like Rauðisandur (red sand beach) and Dynjandi waterfall!
You definitely WON'T be short on things to do if you visit Iceland in July!
Iceland's beauty is on full display during this summer month – with an array of lush greenery, blooming flowers, and abundant wildlife that will leave you in awe.
However, keep in mind that popularity has its price, and the spike in tourists during this month leads to more crowded hotspots, inflated prices, and busier roads.
But, fear not! Despite these minor inconveniences, the wealth of opportunities available for driving through clear roads and enjoying mild weather makes it all worthwhile.
Want to make your July trip to Iceland a success right from the start?
Ease your planning overwhelm with my FREE Arrival Guide!
In it, you'll find:
Border/entry requirements
How to navigate through Keflavík airport
Reykjavík itinerary and digital map FREE arrival guide


Pin it for later!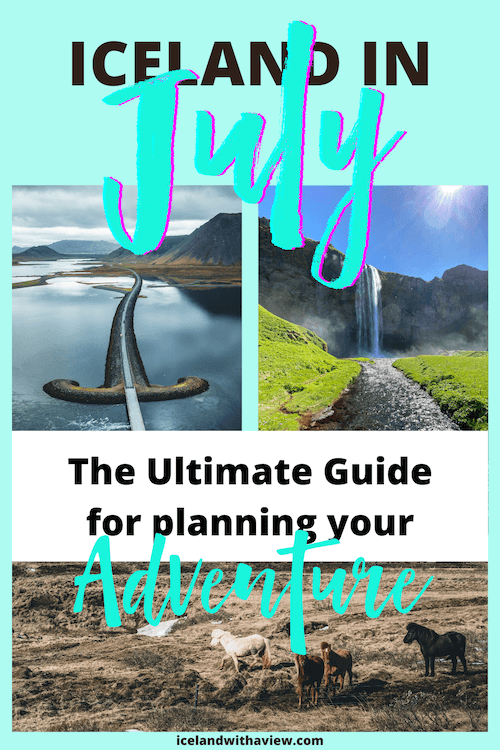 Get your FREE Summer/Autumn packing list!
Wondering what to pack for your Summer/Autumn trip in Iceland? Don't worry - I got you covered so you don't forget a thing!