Are you planning a trip to Iceland in May? With extended daylight hours and mild weather, May is an incredible time to visit the Land of Fire and Ice.
I personally LOVE the look of the partially snow-capped mountains, the purple lupins in bloom and the gorgeous green starting to take over after an icy winter.
In this blog post, I'll cover everything you need to know to plan your trip, from the number of daylight hours to the weather to the festivals and happenings in May.
Let's get into all things May in Iceland!
May Daylight Hours in Iceland
The first and most important consideration if you're planning a trip to Iceland in May is the number of daylight hours.
At the beginning of May, there are 17 hours of daylight, which is pretty remarkable. And by the end of the month, there are 20 hours of daylight! By this point, the longest days of summer are upon us.
Lots of daylight hours mean you have LOTS of time for exploring! So this a huge perk of traveling to Iceland in May.
However, I do want to give one quick caveat!
Keep in mind that with so much daylight, it's easy to lose track of time and keep driving late into the night.
While it may still be light outside, it's important to be careful not to push yourself too far and become a danger on the road due to fatigue. So, take advantage of the extended May daylight hours…but remember to prioritize your safety!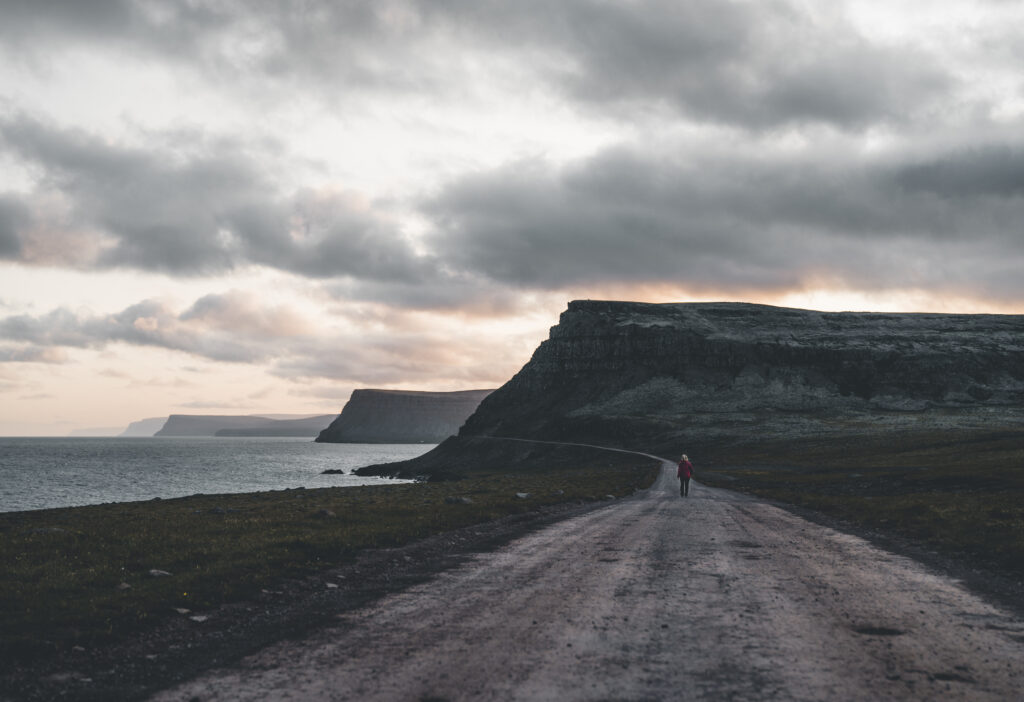 Northern Lights In May In Iceland
The only con about lots of daylight in May? Increased daylight hours mean May in Iceland is not a great time to see the Northern lights. By the summertime, the sky simply doesn't get dark enough.
So if the northern lights are a must-see for you, May might not be the best time for you!
Check out this blog post for more information on how to see the northern lights in Iceland!
Iceland Weather In May
Another benefit to visiting Iceland in May?

The weather!

May in Iceland is a springtime paradise.
As the month progresses, the landscape begins to bloom, with green, lush surroundings appearing everywhere. May is particularly known for the lupine flower, a beautiful purple-like flower that can be found all over the country.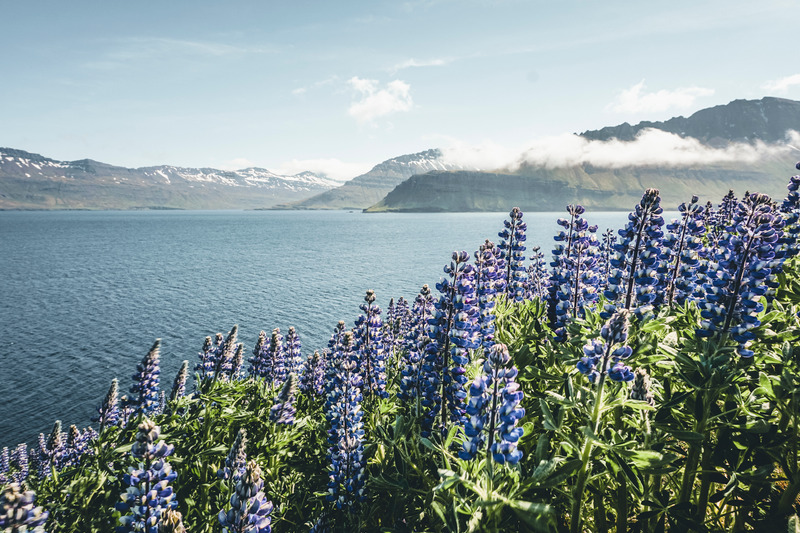 Iceland Temperature In May
In terms of temperatures, May in Iceland is generally mild with an average range of 5 to 20 degrees Celsius (41° to 68° Fahrenheit).
From personal experience, I should say it's rare for it to hit the higher range of that spectrum.
So make sure that if you're traveling to Iceland in May, you're still planning and packing for cooler temperatures!
Benefits of Visiting Iceland in May
I personally think May is one of the BEST times to visit Iceland.
Here's why:
It's a time of extended daylight and minimal rainfall, making it a great time to explore the country's many sights.
For sightseers, almost all areas of Iceland are accessible in May, with the exception of the Highlands region, Landmannalaugar, Thórsmörk, and other areas with heavy snowfall. This makes it an exciting time for travelers who want to explore popular areas such as Reykjavik, Golden Circle, Ring Road, North Iceland, Snaefellsnes Peninsula, and the Westfjords!
Another pro of visiting in May is that it's still considered "shoulder" season, meaning that there are fewer tourists around than in the later summer months of June, July, and August. This makes it a great time to visit waterfalls, the Black Sand Beach, and other popular destinations without having to deal with large crowds!
Overall, May in Iceland is such a fantastic time to visit.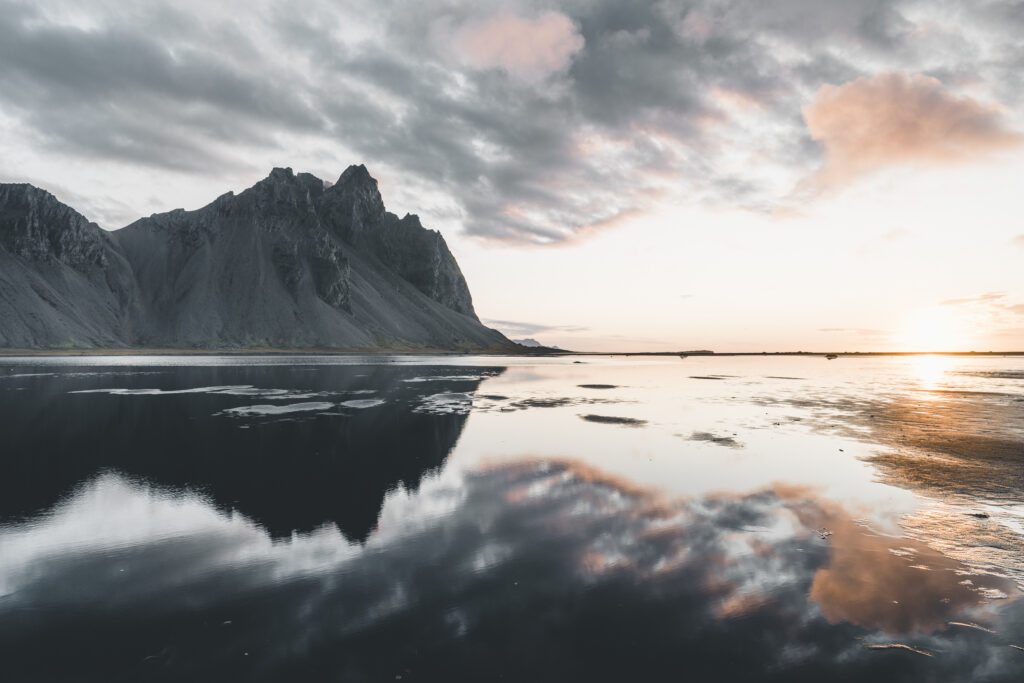 Driving In Iceland In May
I've got more good news for you, Iceland family 🙂
Driving in May in Iceland is EASY! Like, super easy.
There is a slight possibility you'll run into some leftover snowfall in the north and in the Westfjords as those areas get heavy snowfall.
But if you do, it will be minimal and won't affect your driving.
When it comes to driving around Iceland in May, it's smooth sailing, especially if you stick to the main roads like the Ring Road and Golden Circle.
In fact, a two-wheel drive will suffice for almost all areas except for the Westfjords. In that case, a four-wheel drive would be your best bet. If you're unsure about which vehicle to choose, check out my ultimate guide to renting a car in Iceland.

What To Pack For Iceland In May
I actually have an entire blog and packing list for traveling to Iceland in May, but I want to take this moment to spotlight a very important travel item.
And that item is an EYE MASK!
Trust me, friends…this little item will save you so many hours of insomnia. You can forget about tossing and turning, and not being able to sleep since the sun is still out.
Iceland's daylight hours are no joke, and an eye mask will be a lifesaver on your May trip to Iceland.
You can get the one I use off Amazon – here's my all-time FAVORITE EYE MASK.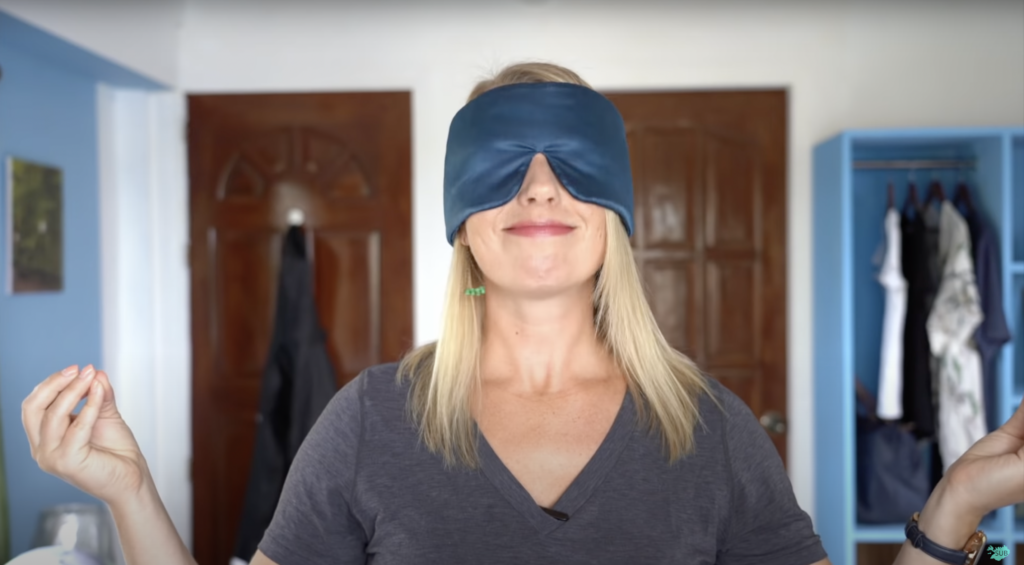 Take my word for it…if you're visiting in May, June, or July, you're going to want a sleep mask!
Iceland Festivals & Happenings In May
Last up are the fun festivals, events, and holidays that happen during May!
May Day
The first one is called May Day.
This isn't quite the May Day or Labor Day you might be thinking of where people celebrate with a free day off work.
May Day in Iceland, is when the locals go around protesting things like equal wages and such.
So if you're in Reykjavik, keep in mind that you might see some protesters out on the street!
International Day For The Icelandic Horse
Another event that takes place in May in Iceland is the International Day for the Icelandic Horse.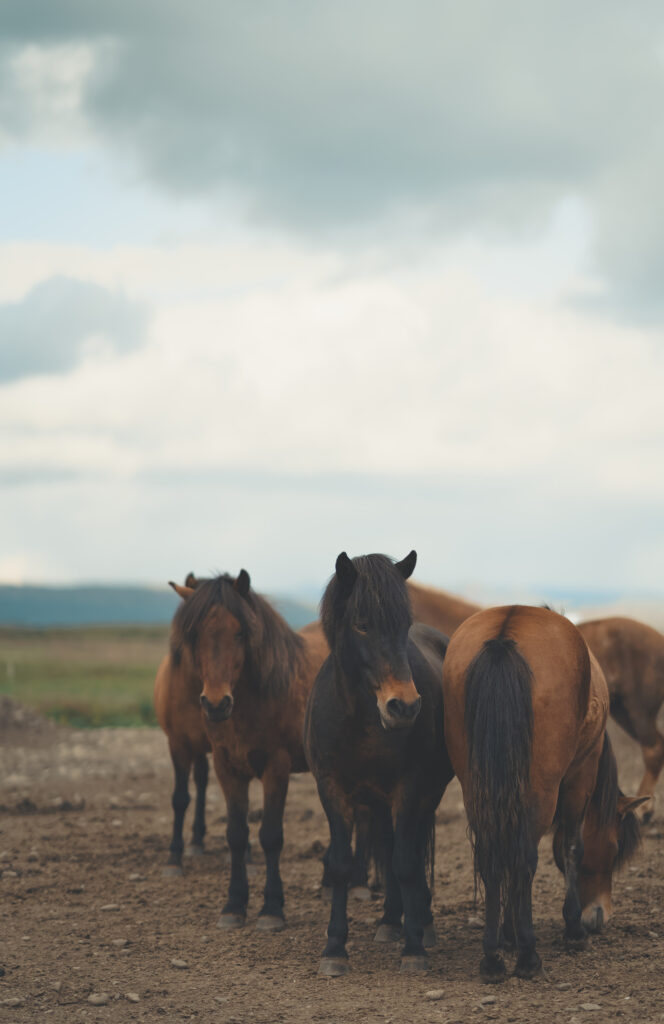 This is a special day when Icelanders celebrate the beloved, unique breed that is the Icelandic Horse.
The festivities take place over a weekend and include a parade in Reykjavik. If you're interested in learning more about the Icelandic Horse and how to join a tour, be sure to check out my video all about Icelandic Horses!
Ascension Day
Finally, Ascension Day is a Christian holiday that takes place 40 days after Easter.
It's an important day for many locals, and businesses close to celebrate and eat a traditional meal with family.
It's essential to take note of the date for Easter to know when to expect this holiday, as the exact date changes every year!
All in all, May is a fantastic time to visit Iceland. From the extended daylight hours to the mild weather to the accessibility of popular areas, May offers a lot of benefits for travelers.
Whether you're planning to drive, sightsee, or attend a festival, Iceland in May has a lot to offer. Just make sure to pack an eye mask for those bright daylight hours! 😉
Want to get Iceland tips, advice, and itineraries for WHEREVER you're traveling in Iceland?

With hundreds of reviews from fellow travelers, you can stop spending hours and hours trying to piece together your own plan and itinerary…
And instead, let a veteran Iceland travel planning expert do the work for you 🙂

Pin it for later!