Are you planning a trip to Iceland for the first time? If so, there are a few things you must know! In this post, I'll cover ten essential tips to consider before taking your very first trip to Iceland.
From language, to currency, to safety and transportation, this blog post will give you the inside scoop on what to expect when visiting this breathtaking country.
I'll be covering the most burning questions I get asked as an Iceland Travel Planning Expert.
If you've ever had a question about Iceland travel, you're going to want to keep reading because I'll probably answer it here, and if not…be sure to leave it for me in the comments!
Let's get into it!
Do they speak English in Iceland?
One of the most important things to know about Iceland is that it's SUPER easy to get around speaking English!
The local language is Icelandic, but Icelanders learn English at school…and they're very proficient in it.
Especially if you're sticking to the main tourist route, you'll have no problem speaking English in Iceland.
In fact, English is so commonly spoken that Iceland's English-speaking percentage is 98%.
Yes, really – 98%!
Do I need to learn Icelandic?
Seeing how widely spoken English is, there's no need to learn Icelandic for your trip.
If you want to – more power to you!
But if you're wondering how hard it is to learn Icelandic…I have to be honest and let you know that it's VERY difficult.
In fact, it's one of the top five hardest languages to learn worldwide.
However, that shouldn't stop you from learning how to say a few basic words and locations when planning a trip to Iceland.
Here are a few of the most common places in Iceland that get mispronounced by tourists!
Vík [pronounced veek]
Snaefellsnes [pronounced snaiy-fell-snes]
Seljalandsfoss. [pronounced sel-ya-lands-foss]
Gullfoss
Want more Iceland pronunciation tips? Watch my videos on pronouncing Icelandic towns and pronouncing Icelandic words!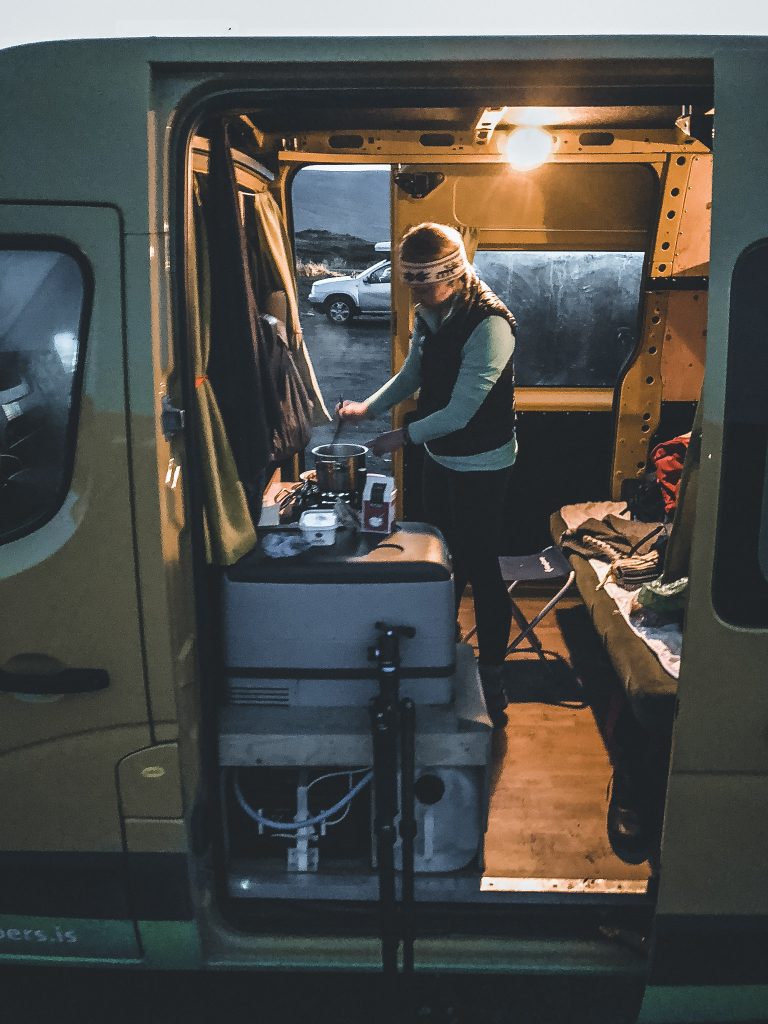 How expensive is Iceland?
If you're planning a trip to Iceland for the first time, I need to warn you…Iceland is expensive.
Like…really expensive!
Just keep in mind that nearly everything is imported into Iceland so things like food, alcohol, souvenirs, can add up quickly.
That being said, there are also a lot of ways to save money for travelers on a budget.
You could check out these budget-friendly restaurants in Reykjavik or even rent a campervan so you can have meals on the go – and save on restaurants & hotels altogether!
Pssst. If you go that route, check out my go-to Campervan rental company, Happy Campers!

Be sure to sign up here and get your code for a 10% discount off the total rental price!
What is the currency in Iceland?
The currency in Iceland is the Icelandic Krona.
At this time, 1,000 Icelandic Krona is about 7 US dollars.
So for many tourists, prices look crazy high the first time you go to the grocery store!
If currency conversion overwhelms you, there are a ton of money-converting apps you can download before your trip that will simplify the process!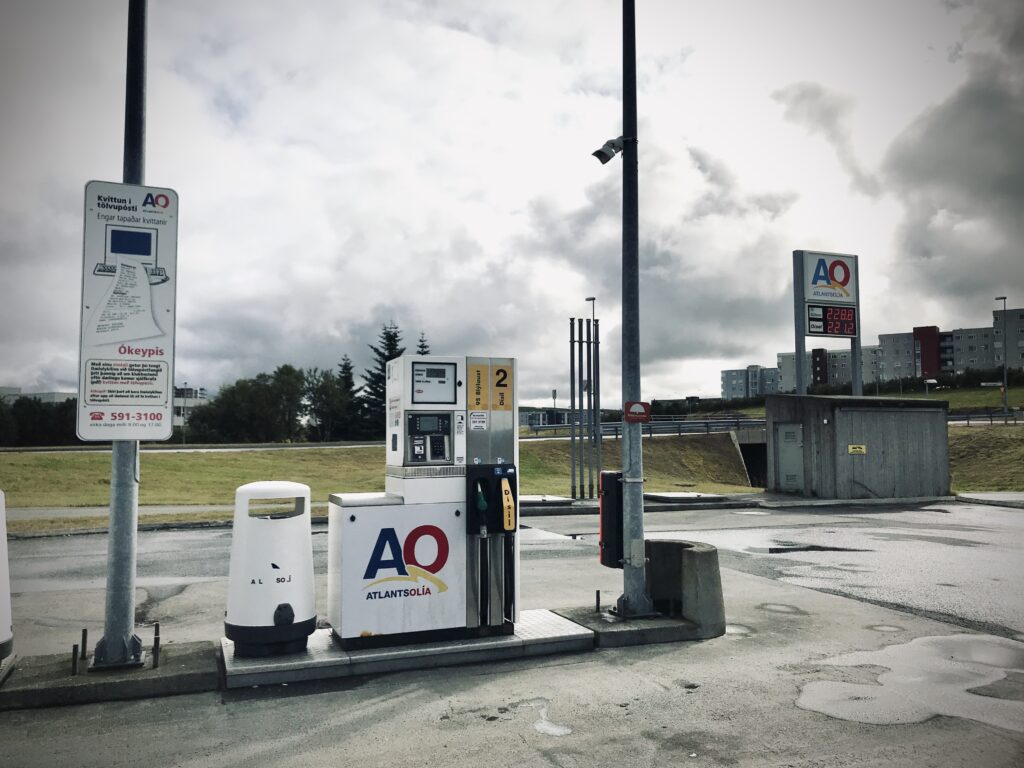 Do you need cash in Iceland?
Trust me…it is SO easy to get by in Iceland simply by using a credit card. If you're wondering whether or not you'll need cash in Iceland, you'll be A-OK to skip it.
I'm a fairly seasoned traveler, so I'm speaking from experience when I say Iceland is one of the most credit-card-friendly countries I've ever visited.
And if you have a credit card with a chip, even better! And don't forget to request a PIN (Personal Identification Number) as well! For example, at Icelandic gas stations, only chip cards are accepted and many require a PIN to complete your purchase.
However, most places (such as restaurants, cafes, and hotels) will take any type of card.
If you do want to take out a bit of cash for your trip to Iceland, you can use it to tip your tour guides, or for showers and laundry if you're camping. But you won't need it for 99% of things in Iceland!
If you DO decide to pick up a bit of cash, the simplest place to do so is at the airport.
Do you tip in Iceland?
If you've ever wondered whether tipping is customary in Iceland, I've got good news for you!

There is NO tipping in Iceland.
Anywhere!
This includes restaurants, bars, cafes – you name it.
The only exception would be if you want to leave for a tour guide who did an exceptional job! This is never expected, only appreciated.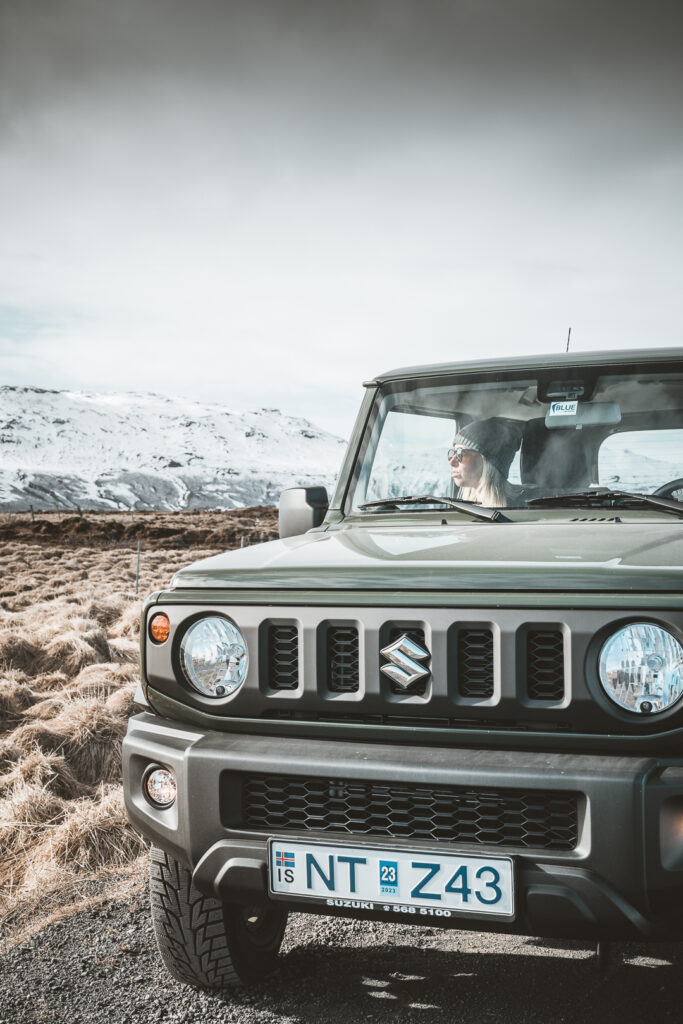 Should I rent a car in Iceland?
I might be slightly biased because I've had some AMAZING Icelandic road trips…
But I truly believe that renting a car is the best way to see Iceland.
If you're planning a trip to Iceland, I encourage you to get out and explore the whole country! A lot of people come and only spend time in Reykjavik, or tack on the Golden Circle, but I just don't think that's enough.
Now of course, if you only have time for a quick stopover, you'll still have a fantastic trip and get a taste of Iceland.
But if you DO have the time, I highly recommend renting a car and at least driving around Ring Road, traveling into the Westfjords, doing a trip to the Highlands, or any route that gives you more exposure to the entire country.
Iceland's nature is breathtaking, so renting a car and doing a road trip is one of the best ways to soak in the country's natural beauty.
I even did an entire post on 10 insider tips you *must* know when renting a car in Iceland!
Can you drink tap water in Iceland?
You might be wondering whether the tap water in Iceland is safe to drink.
And not only is it safe, but Icelandic water is the BEST water in the world.
I'm obsessed!
So absolutely, drink it out of the tap at your hotel, or even fill up at a stream when you're hiking a glacier.
It's clean, clear, and oh-so-refreshing!
So bring a reusable water bottle, and fill it up as often as you can, because trust me…it's simply divine.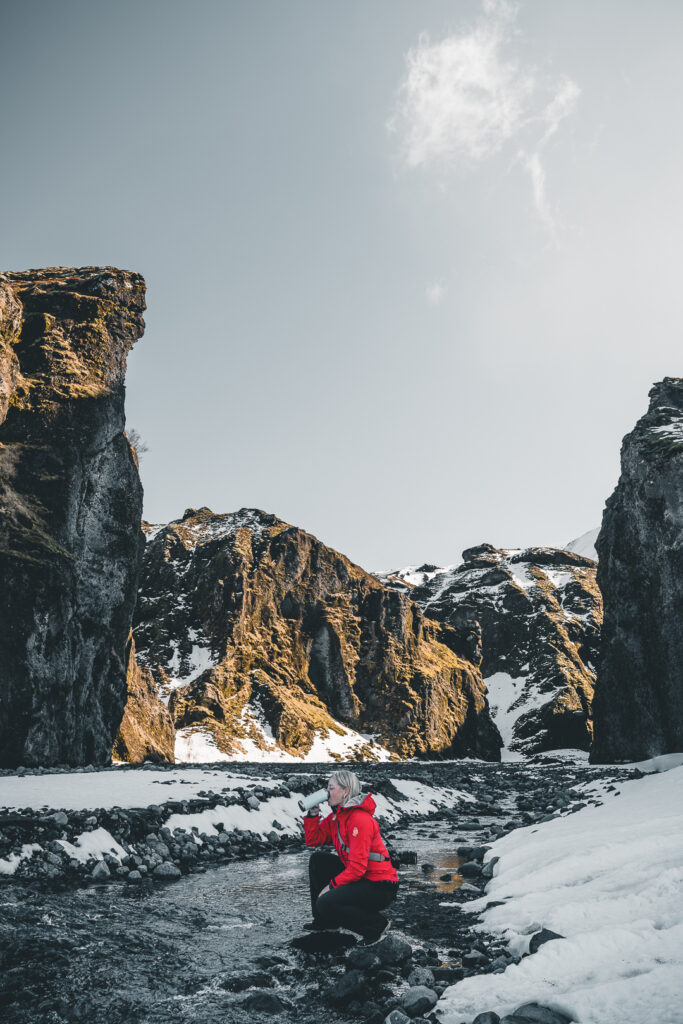 How far in advance should I plan a trip to Iceland?
Planning a trip to Iceland takes TIME!

So the more you can plan ahead, the better.
And trust me, I'm not just saying this because I'm a travel planner.
Iceland can be unpredictable, especially when it comes to weather and road conditions.
I know that you might be an adventurous traveler, but trust me when I say – don't leave things up to chance when it comes to planning your Iceland trip.
Start planning your route, your accommodation, your transportation, and whatever else you need well in advance – I'd say at least 4-6 months. You'll want to plan even farther out if you plan to travel in the busier summer months (June – August) as accommodations and tours can fill up quickly.
Iceland is a country that really requires a lot of planning.
How to practice safety in Iceland?
And last but definitely not least…be safe.
In terms of crime, Iceland is probably one of the safest places on the planet.
But because of its unpredictable weather, it CAN be dangerous if you don't take the proper precautions.
Incredible waterfalls, glaciers, volcanoes, beaches with 'sneaker' waves…Iceland is a force of nature.
Be aware AND respectful of your environment, of the local laws and warnings, and err on the side of side of caution, and you should be totally fine.
Be smart and most of all, have fun!
If it's your first time planning a trip to Iceland, I highly recommend downloading my FREE Arrival Guide for Iceland.

It'll show you everything you need to know, from the moment you set foot in Iceland:
Border/entry requirements
How to navigate through Keflavík airport
My suggest Reykjavík itinerary and access to my digital map
You'll be all set for the trip of a lifetime.
Happy planning,

Pin for later!