People are always asking me when the best time to visit Iceland is, but as someone who loves every season that Iceland offers…it's such a difficult question to answer!
I can seriously make a case for why it's worth visiting Iceland any time of year, but I also know that every traveler is different.
So to help you narrow down what time of year to visit Iceland, I thought I'd do a round-up of the pros and cons of each season.
Disclaimer: winters in Iceland are seriously not as cold as you would think. Because of the gulf stream effect, the coast stays relatively mild year-round. Conversely, the summer never gets too warm either. So while we have all four seasons in Iceland (and sometimes you get all four seasons in one day!), the temperatures are not very extreme.
I've heard this referred to as having two seasons: winter and winter light! Ha!
Here is what you can expect from each season.
When Is The Best Time To Visit Iceland? Everything You Need To Know About Iceland's Seasons
The first thing that you need to know when trying to decide on the best time to travel to Iceland is that it really depends on what you want to get out of your trip.
When the best time to see the Northern Lights in Iceland?
Are you wanting to see the midnight sun?
Looking for some winter activities or would you enjoy your trip more if the winter was milder?
There are so many factors to consider when trying to decide on the best season to visit Iceland. Let's get into them so you can start planning your epic trip!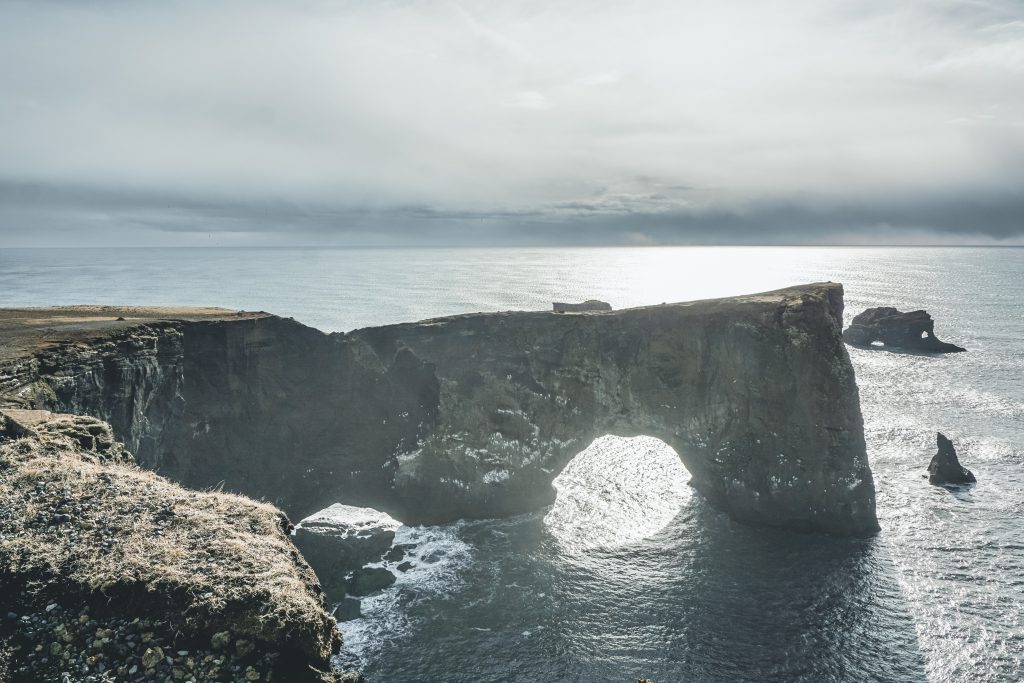 Iceland In Spring
Overall, if you're looking for slightly warmer weather, fewer crowds, and more daylight hours…spring might be the best time to visit Iceland for you! You'll get to avoid high-season prices and might even catch the Northern Lights and a puffin or two.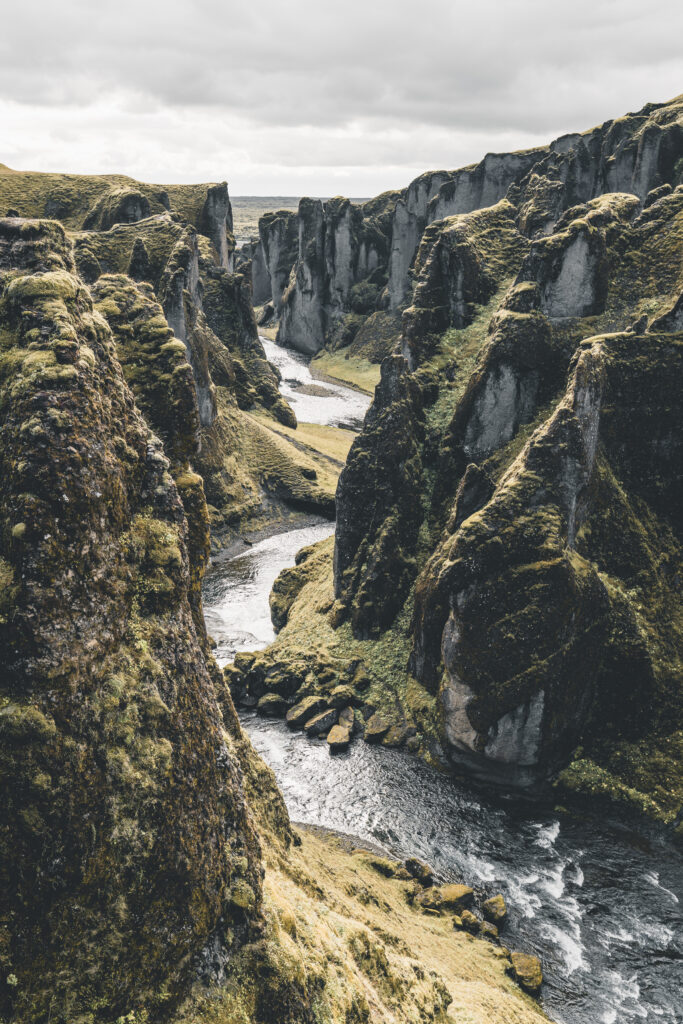 Iceland In Summer
If you want to enjoy the gorgeous Iceland summer weather and daylight hours, the months of July to August might be the best time to visit Iceland for you!

If crowds don't bother you and you have a bit of extra wiggle room in your budget for high-season prices, summer could be your season.
You'll get to enjoy the beautiful green landscapes, the flowers blooming, and of course the midnight sun.
The Highland roads, or F-roads, open up for exploration, so you have the whole country at your fingertips! And not to mention, there are a ton of festivals, activities, and concerts happening all around Reykjavik and throughout the country.
Overall, visiting Iceland in the summer can be an unforgettable experience. Just be prepared for the crowds and the higher prices, and make the most of the extended daylight hours to explore all that this incredible country has to offer!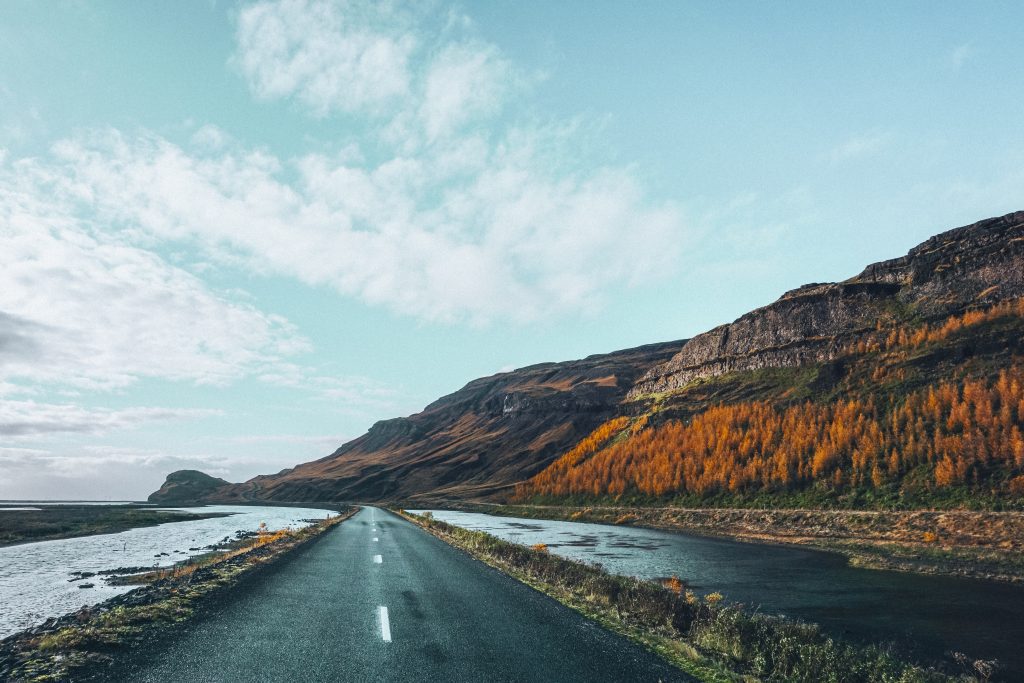 Iceland In Fall
Fall in Iceland is a season that's hard to time, but if you can manage to visit from August through October, you're in for a treat!
While the weather can be unpredictable, and you're not guaranteed to see the sought-after fall foliage colors (rich yellows, oranges, and browns), when you do, it's pure magic.
Autumn conjures up images of pouring a fresh cup of coffee on a cool morning, nuzzled up in your campervan gazing at an incredible view. Or cozying up in one of Reykjavik's trendy restaurants, treating yourself to a piece of Icelandic lamb and some red wine. Yum!
There is just so much to love about fall in Iceland.
From fewer tourists to lower prices to getting that first chance at seeing the Northern lights, there are a ton of pros for visiting Iceland in autumn.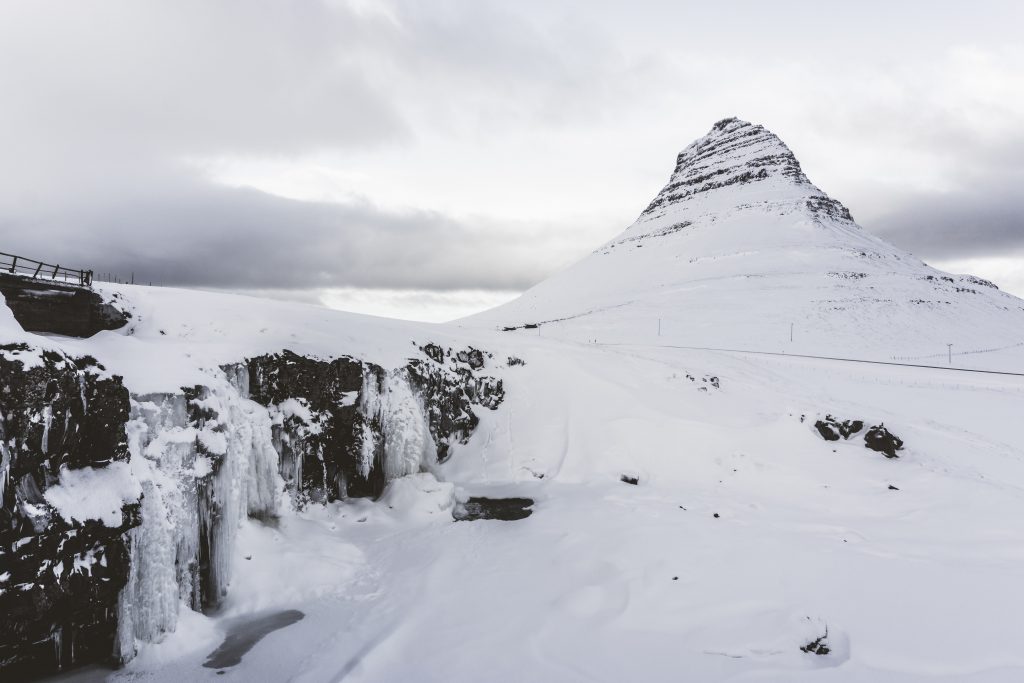 Iceland Winter
There's truly nothing like Iceland in winter.
From October to March, the landscape transforms into a snowy wonderland. If can handle the darkness, you're in for a treat.
Whether you're wanting to soak in the cold springs after a chilly day, catch the Northern lights, or even experience the magic of Reykjavik at Christmastime, winter is definitely one of the best times to visit Iceland!
No matter what time of year you choose to visit Iceland, it will be an amazing time! There is always plenty of beautiful nature to see year-round so you can't go wrong.

Complete with an interactive map, checklists, and resources, these guides are designed to take the stress out of planning your trip.
Happy planning,

Pin it for later!