You bought your itinerary, used the guidebook to fine tune your trip, and even bought your tickets, but have you considered Icelandic holidays and their impact on your dream vacation? Iceland has some of the most interesting traditions and celebrations around! You'll want to make sure you know all about what's happening when you are visiting so you can join in or avoid it – let's get into it…
What holidays does Iceland celebrate?
I find the best way to immerse in a country's lifestyle and community is to jump in and join the holiday celebrations! Iceland recognizes numerous holidays, some with closures or limited services. Shopping may be reduced as stores are closed, but there is no shortage of options for restaurants and bars.
With numerous religious holidays, travelers can experience firsthand the celebrations that include phenomenal local foods, festive traditions, and an understanding of the strong ties that Icelanders have to home, family, God, and country. National Icelandic holidays exude pride, national importance, and a little bit of magic!
My advice? Jump in with both feet! Join the festivities and truly experience Iceland with the food, people, and celebrations. It will not disappoint. Here is a list of Icelandic holidays and traditions.
Christmas, December 21st through the 27th
Let's start with Christmas. There is no Halloween or Thanksgiving in Iceland, so Christmas is highly anticipated, and preparation can begin as early as September! The Winter Solstice on the 21st reduces daylight hours, Icelandic Santa Claus and the 13 Yule Lads are ready for Christmas Eve and Christmas day!
New Year's Eve and New Year's Day
Pace yourselves for the New Year's celebrations. Families gather and participate in familiar traditions, including HUGE bonfires where Icelanders "burn away" the old to make room for the new year!
And the fireworks…OH MY, are there fireworks! Iceland has relaxed fireworks restrictions so that you will see all make/fashion of fireworks. So, if you are a light sleeper, you'll want to steer clear of Reykjavik! Bonfires and fireworks ring in the New Year.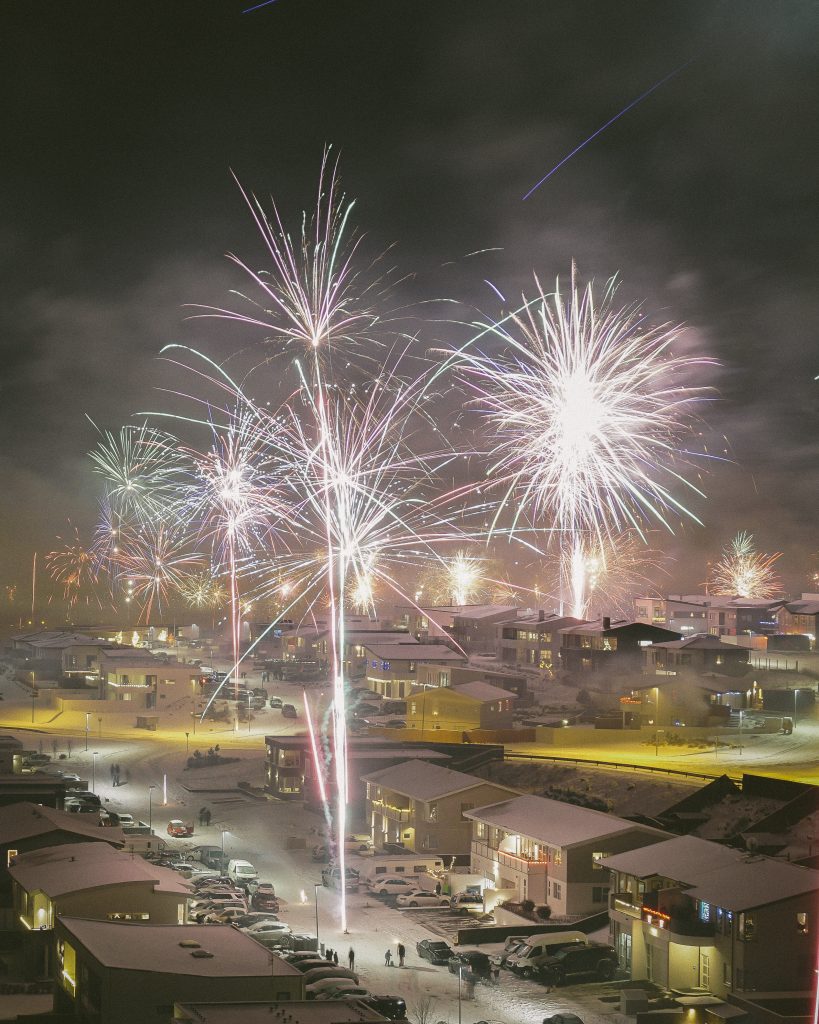 Maundy Thursday thru Easter Sunday
Easter is another huge holiday in Iceland; many locals will take several days off during this time. So, keep that in mind when booking dinners, tours, or other excursions!
And let's not forget the Chocolate Easter Egg-It's the BEST, YUM! Did you see what was inside!?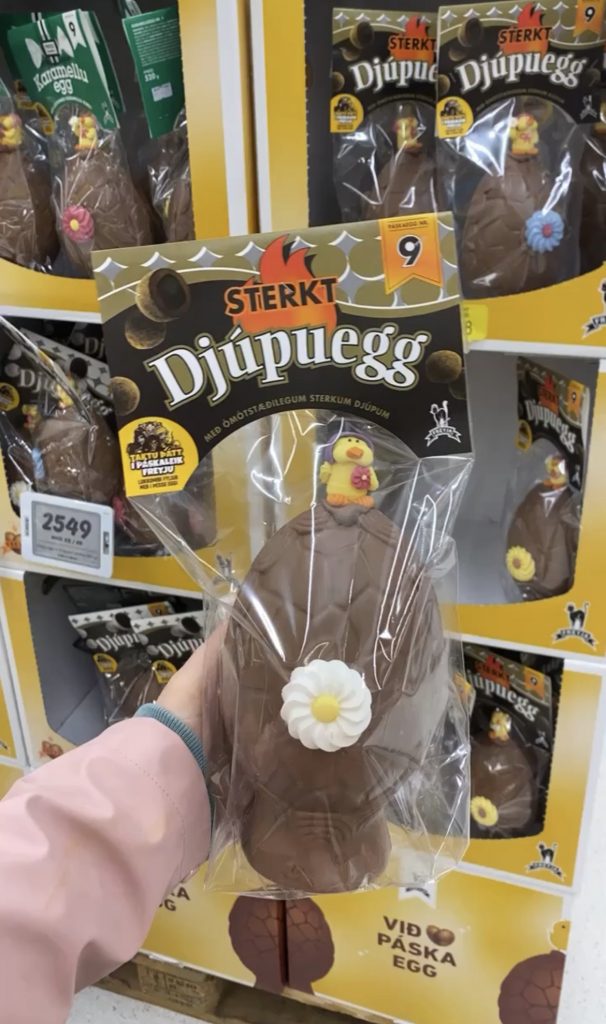 National Beer Day
March 1st is National Beer Day in Iceland, and it marks the day in 1989 that beer became legal again after a 74-year ban. Microbrewing has become very popular in Iceland in recent years. Now you can take a tour of a geothermal brewery, enjoy an IPA or a perfectly brewed Icelandic Stout, or if you are feeling really adventurous, you can even soak in an actual beer bath. Several spas around the country serve delicious beers along with the soaking experience, or you can take in the breathtaking views while enjoying your favorite brew!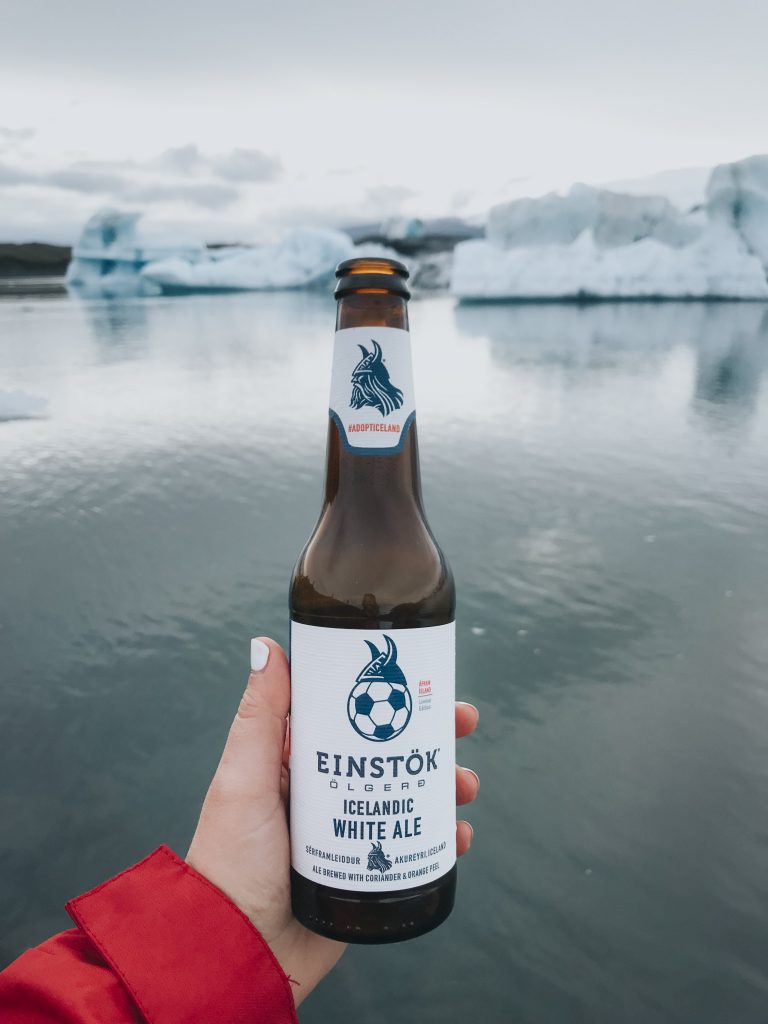 First day of Summer
This holiday is always on a Thursday and falls from the 19th to the 25th of April, yes, April. There are parades and family celebrations as the days become longer, and everyone puts winter in the rearview mirror.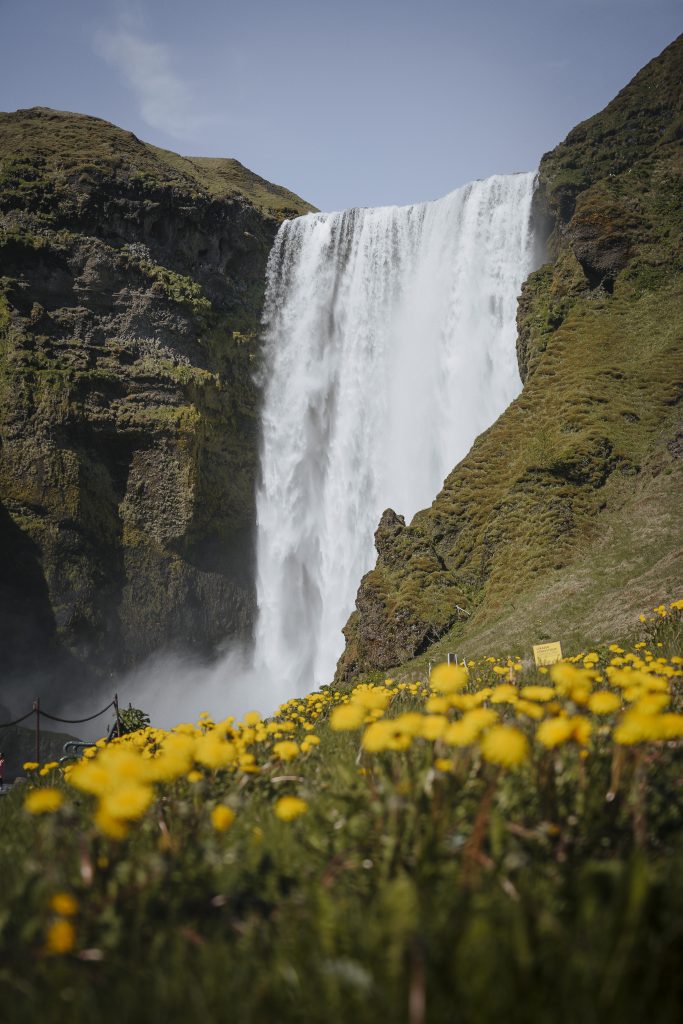 May Day
Often called Worker's Day or Labor Day is a day of protest and defense of workers' rights. The largest demonstration is in Reykjavík.
Commerce Day Iceland
More commonly referred to as Tradesman's Day or the Holiday of the Merchants, Fridagur verslunarmanna (in Icelandic) falls on the first Monday in August. In observance of this day, many stores will be closed (they have to pay their employees a holiday surcharge if they remain open!), so you'll want to plan your shopping accordingly. Check the store websites; they often say if they are open or closed.
Additionally, one of the largest and most well-known outdoor music festivals is the Þjóðhatið which is in the Westman Islands during this first weekend in August. The Westman Islands can often quadruple in size during this celebration.
June 24th-National Day
June 24th is a special day on the Icelandic calendar called Jónsmessa or St. John's Day. Did you know in Icelandic folklore, this day is magical? Cows speak in human language, seals turn into humans, and there are special Magical Stones. If you roll around on dewy grass (naked, of course), you can receive unbelievable medical healing. While you are down in the dew, be sure to make a wish.
An ancient story is found in Ireland, Iceland, Norway, and Scottish mythology about a seal woman. Read more…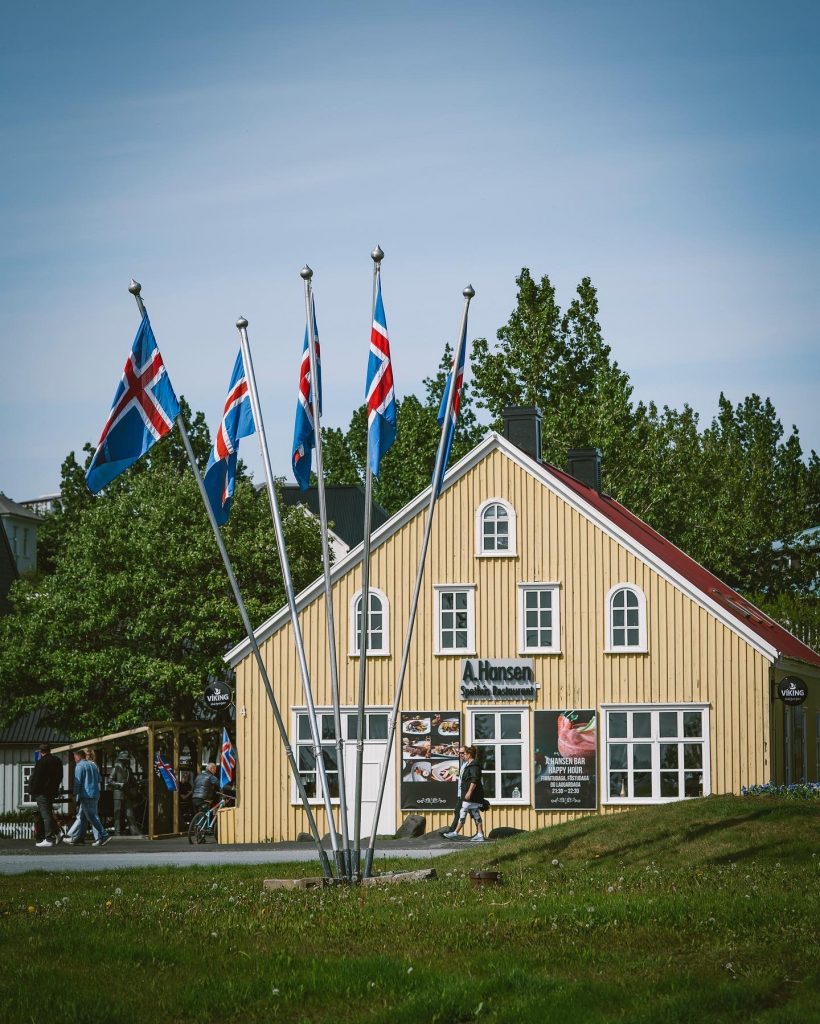 What is the biggest holiday in Iceland?
June 17th was chosen as National Iceland Day as a reasonable date to mark the Independence from Denmark, the proclamation of the Icelandic republic, and to recognize Jón Sigurdsson's efforts toward Icelandic independence. The day has been a legal public holiday since 1971
Iceland Independence Day is the biggest holiday in Iceland. According to National Today, Iceland Independence Day is celebrated every year on June 17. It is a special holiday that commemorates the foundation of the Republic of Iceland in 1944, when the country became a sovereign republic. Iceland had ties with Denmark for centuries, and that came to an end on the birthday of Jón Sigurðsson. He is a figure of Icelandic culture and was the leader of the 19th-century Icelandic independence movement. Bells ring in harmony across the capital city of Reykjavík to celebrate the nation's freedom. It is a reminder of the sacrifices made by the country's past heroes to ensure freedom for future generations.
It is an occasion marked by great joy and national pride. People paint the national flag on their faces and participate in the parade. Music has great significance, and there are always musical shows on the day.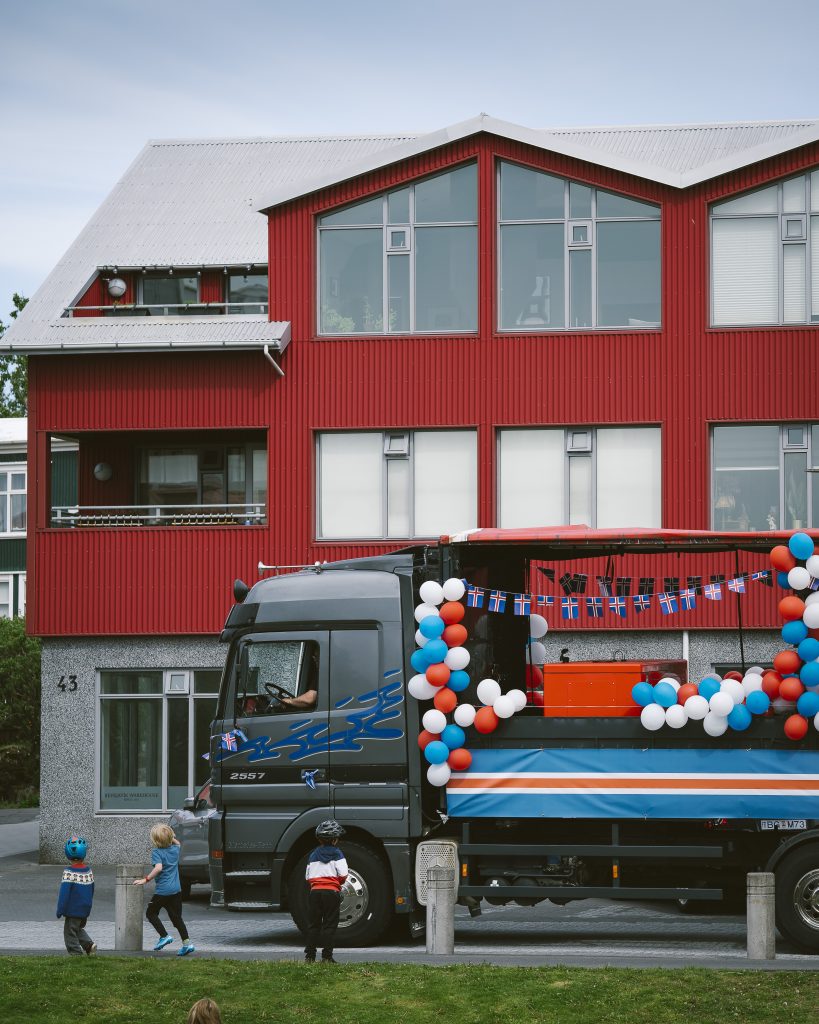 Do public buildings and tourist attractions close on Icelandic holidays?
Some buildings and tourist attractions are closed on Icelandic holidays. Tourists are welcome to join the festivities, and participation is highly encouraged. We strongly advise that travelers check their points of interest, tours, and bookings to confirm availability.

Are you planning a trip to Iceland?
The first time I stepped foot in Iceland, I fell in love. Granted, I was on my honeymoon, and love was in the air, but Iceland captured my soul. Iceland is more than The Northern Lights. It is a country steeped in tradition, I strongly suggest you join the festivities in true Icelandic fashion.  You never know; you may make a friend or two for life!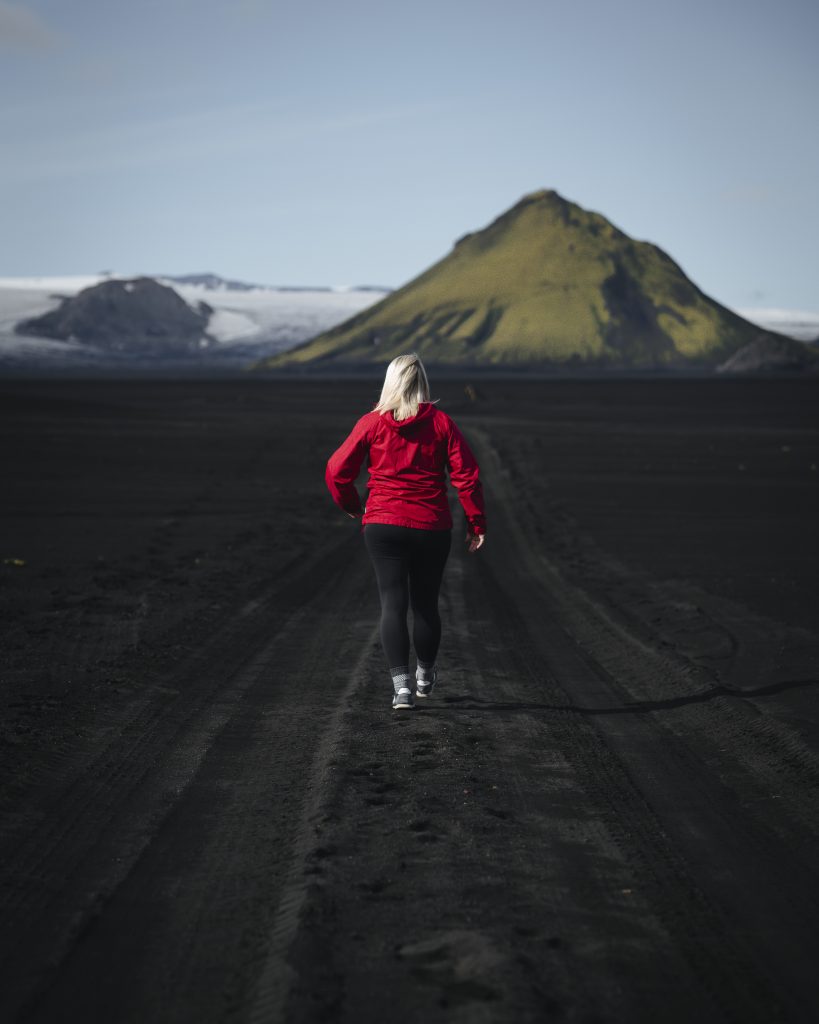 Learn more about planning a trip to Iceland. Check out our FAQ page, guidebooks, and itineraries. I can't wait to show you all that Iceland has to offer.

Resources: National Today Officeholidays.com