​Þorrablót – the midwinter feast
During the old Norse month of Þorri (which runs from mid-January to mid-February) Icelanders toast to the old gods with a feast known as Þorrablót. The food of Þorrablót is called þorramatur and includes some disgusting rotten/sour/fermented foods that (in the olden days!) had been preserved to survive the long harsh Icelandic winters. Why they still eat them today is a mystery to me – but some people I know claim to enjoy them!
I sat down with my Icelandic friend Jens to see what this food was all about. Let me tell you, it was not the most pleasant thing I've ever done BUT I was surprised at how mild the food tasted. According to Jens, there are even more rotten foods available, we only got to try a handful.
Some of the items we sample in this video:
hákarl (fermented Greenland shark)
hrútspungar (rams testicles)
svið (singed sheep's head)
sviðasulta (headcheese made from sheep)
blóðmör (blood pudding)
lifrarpylsa (liver-suet sausage)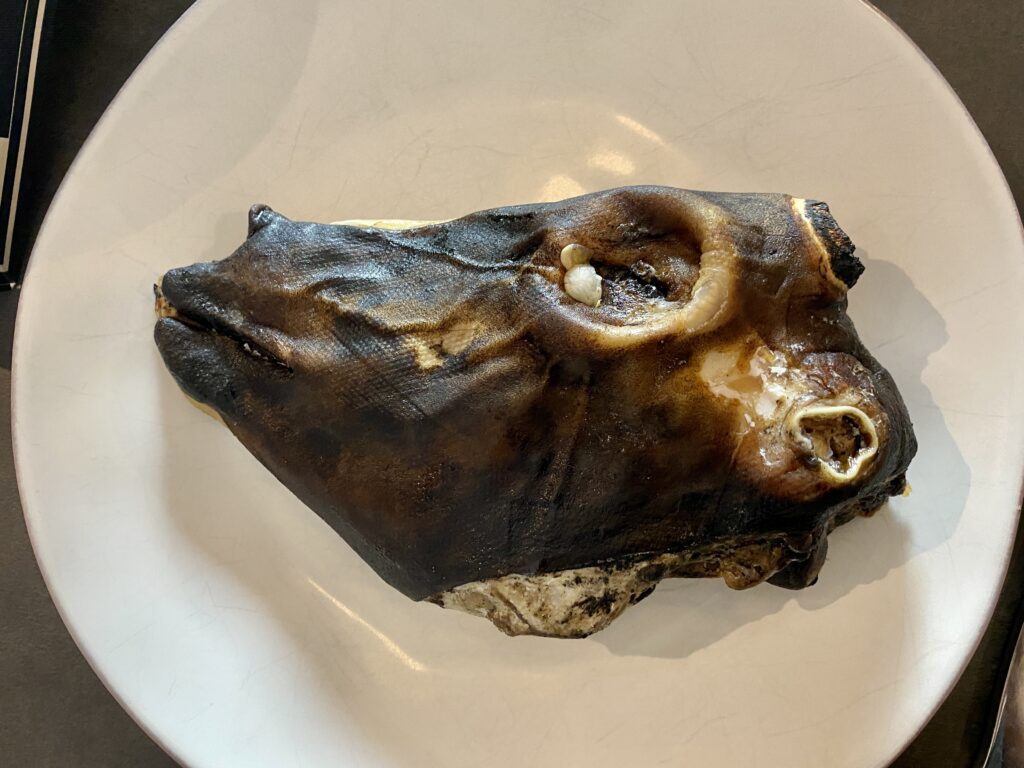 þorramatur
If you're interested in trying these preserved foods, Þorrablót menus are offered at some traditional restaurants around the country, including Café Loki, Íslenski barinn, Fjárhúsið, Múlakaffi and Þrír Frakkar in Reykjavík. You can also find these items in grocery stores.