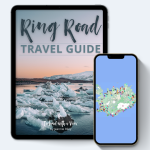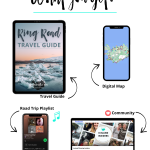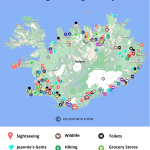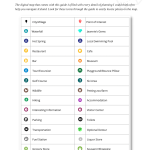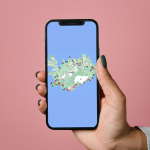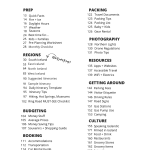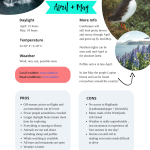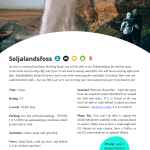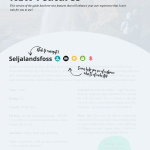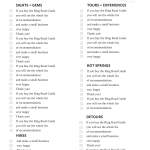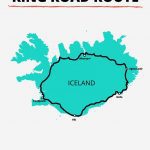 Ring Road Travel Guide
$35.00
I've been there…
✅ Browsing Google for hours on end trying to find answers
✅ Reading Facebook Group forums looking for helpful tips
✅ scrolling Instagram for inspiration.
…but are those sources actually helpful to the planning of your trip?
You know Iceland is expensive but it's unclear how much to budget or how to save money while you are there.
I KNOW it can be different.
Living in Iceland since 2015 has given me the ability to travel around the country countless times finding the best gems and important travel tips.
"The best money I spent planning our 10-day trip to Iceland. So much helpful information. Vacationing in Iceland is uber expensive. You need this guide to make sure you're maximizing your experience. Thanks, Jeannie" – Ann
You do NOT need to read another blog post or watch another Instagram Reel.
You DO need:
     📗 Comprehensive, concise information
     📋 Structured planning
     😎 Confidence in knowing that you have the best information on the market
…in ONE RESOURCE
You can buy a physical guide from the bookstore…but it won't have a digital map.
You can buy someone else's digital map for $$…but it will not have toilets, pharmacies, or grocery stores listed.
Because here's the thing…when you're going on vacation you need to know more than JUST the locations of the pretty waterfalls and black beaches. 
You need helpful practical information that saves you the laborious and endless circle of research.
The Ring Road Guide Book is amazing. It was so helpful during my trip. It has so many 'secret' places on it that are not available from other sources. I am so glad I got it." – Steven
Description
💚 WHAT YOU'LL RECEIVE
176-page Travel Guide (This is a digital download – you'll receive an email containing the electronic file in PDF format which you can store on your phone, tablet, computer or print out.)

Access to the Ring Road Digital Map
Invitation to our customers-only Facebook Group
BONUS: Iceland Road Trip Spotify Playlist
🆕 LATEST VERSION INCLUDES:
NEW:

35 new pages (Volcanoes + Glaciers, Family Travel, Winter Travel Nuances, Kids Packing List, Drone Regulations, and MORE)
Never talked about locations
Planning worksheets to help you build an itinerary from start to finish

MORE pins on the digital map:

Local Pools
Pharmacies
Liquor stores
Souvenir shopping
Playgrounds
Health clinics

UPDATES:

open hours
parking lot fees
toilet locations
menu offerings
admission prices
age minimums for tours

Brand new VIP Facebook community (just for my customers!)
The Ring Road digital map has MORE THAN 500 LOCATIONS!
Discounts that PAY FOR THE GUIDE!
🤔 FREQUENTLY ASKED QUESTIONS
I'm a new customer, where do I start?
That's such a great question!  First time visitors usually look to experience the more common or popular sites, and that typically leads to a Ring Road experience.  With that said, some people are more comfortable exploring the South coast & Snaefellsnes Peninsula because it's the most accessible year round.  It's really up to the traveler and there is no wrong answer!
The bundles give travel planners a larger selection of planning resources that are focused on their areas/regions of interest.  Check out the Shop to view the different bundles and what they contain.
The bundles are priced to give a discount for purchasing more than one product.
If you are a DIY'er and love to plan all the things, you will want to have the best resources available – Iceland with a View Travel Guides.  These are a great option for those who want to see all the things in the most efficient way possible!  Together with the available map you really can see anything and everything you want to see in the way that best suits you!  
These Travel Guides are comprehensive and well thought out, they go beyond telling you about the places to go – they dive deeper into the things that really matter when you are traveling in a different country:
Where are the bathrooms, are they free?
How do I say "Thank you" in Icelandic?
What kind of gear do I need for visiting the plane wreck?
Where can I get some ibuprofen?
The pre-made itineraries are a great choice!  The Travel Guide will be a great resource, in case you:
Want to see a site that is not included on the itinerary
You have more time than the itinerary allows
You have less time than the itinerary allows
You want to have a basic plan, but you also want to fine tune it with new places or hidden gems.
It's true, there is a lot of basic information that is the same (what you'll need, what to expect, seasons, daylight hours, etc.) but the sites to visit will change from region to region.  It's important to make an informed decision about where you want to visit and what you want to see.  These Travel Guides are designed so you can have as much information as possible right in front of you.
I already have your guides, how are these different?
ALL of these Travel Guides (older versions or current) have everything you need to plan the trip of a lifetime.  Newer guides (and their accompanying maps) will contain more current/updated information, and often more content than previous guides.
The Travel Guides are updated routinely, some updates are more comprehensive, while others may fix small errors – ideally, these are done at least annually.  
This really depends on how much of the guide will be changing.  The 2023 update has been one of the more comprehensive and extensive updates to date.  It has a new look, new interaction components, more content, more sites…a lot of time and energy goes into these Travel Guides,  so this update resulted in a price increase.   
To maintain consistency and provide you with the best information available, any new or updated guides will supersede and replace previous guides. Previous guides will not be available for purchase.
"When we were in Iceland we checked the google maps all the time to see if there is something on our way that we missed or to get some additional information on how to get to places (like hidden waterfalls, hot springs etc.). Such a great tool that is definitely worth the money!!" – VERENA SCHENK
This complete resource for planning your Ring Road trip includes:
Guided itinerary for:

An interactive Google map with layers for:

Major Attractions

Hidden Gems (that most tourists miss)

Hot Springs + Hiking

Restaurants

Accommodation

Tour + Excursions

3 suggested detours:

Tröllaskagi Peninsula

Seyðisfjörður
Húsavík
Special Features:
Suggested itinerary to make the most of each day (without feeling rushed)

Helpful Iceland planning tips including: booking checklist, packing lists, food + drink, cultural information, animals + wildlife, local events, how to use the gas stations and pumps, and Iceland photography tips

Accommodation recommendations, restaurant suggestions, and information on guided tours

Thorough route information for navigating your trip — so you don't end up driving by that must-see attraction

Easy to download to your phone or tablet to use on your trip!
REQUIREMENTS:
You'll receive a PDF file of this book, delivered straight to your email. From there you will be able to print it or download it to your computer, tablet, or phone to take it with you on the go!
Instructions for accessing the map will be included with the eBook.  In addition, in order to access the interactive map, you will need:
A Google recognized email account (used to access the Google Maps App)
The Google Maps App (available in app stores)
A Wi-Fi connection is REQUIRED to maintain access and interact with the map.
**Due to the proprietary nature of the content these maps cannot be saved or downloaded to devices.
"The book has everything you could probably ask or want to know; from road signs, to food, to Icelandic phrases, photography, driving advice, etc. I can't even express how much this would help new Icelandic travellers. I will be recommending this to anyone who asks me for advice! Absolutely brilliant. It'll be the best $20 investment for your trip." – Brie
NOTES:
Please allow 3 business days from the time of purchase to be added to the digital map.

This is an information product only.

The designs and images included in this eBook may not be copied or shared in whole or in part. All photos included

are my own

.

Due to the nature of digital files, this purchase is non-refundable. If you have any questions about this product you can email at hello@icelandwithaview.com