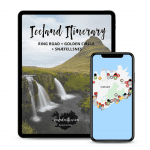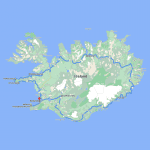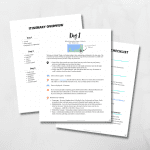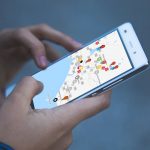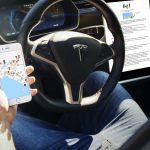 10 day itinerary – Ring Road + Golden Circle + Snaefellsnes Peninsula
$150.00
Ready to have a stress free Iceland trip but confused about how much to fit in one day?
Sick and tired of researching how much time to plan for each stop or how long it takes to get from place to place?
Want an itinerary you're excited about…but are overwhelmed by how to put it all together?
Hi 🙋🏼‍♀️ I created this itinerary just for you!
This itinerary has been crafted to solve your biggest question: how much can be done in one day.
Save yourself hours of research and worrying if you're over-packing your days or driving past a hidden gem – I've already done that work for you!
I've planned enough custom itineraries for my clients to know how to perfectly time each day. BUT my custom planning service is consistently booked out and available via waiting list only. So if you need an itinerary NOW, this is your answer!
"When you are juggling a family and an unknown country, having an itinerary and suggested route/sequence of activities is a lifesaver!" – Lauren
This is the perfect itinerary for those who want to experience as much as possible in 10 days.
⏱ DURATION: 10 days/9 nights
🗓 SEASON: April-October (traveling outside of these months? Check out my winter itineraries!)
🚙 TYPE: Self-drive
📍 DISTANCE: 1,755 kilometers / 1090 miles
YOU WILL SEE: 
Reykjavík
Golden Circle

Þingvellir, Geysir, Gullfoss
Jeannie's gems

Ring Road

South (Seljalandsfoss, Skogafoss, Reynisfjara black sand beach, Skaftafell National Park,

Jökulsárlón)

East (Stokksnes/Vestrahorn, Egilsstaðir, Seyðisfjörður, Hengifoss)
North (Dettifoss, Myvatn area, Goðafoss, Akureyri)
Jeannie's gems

Snæfellsnes Peninsula

Kirkjufell, Snæfellsjökull National Park, Djúpalónssandur, Lóndrangar, Arnarstapi
Jeannie's gems
**NOTE: ALL of the places in this itinerary are accessible regardless of COVID restrictions so you can feel safe while traveling!
Description
This is a self-drive tour with a written 10 day daily itinerary to follow during your time in Iceland. You'll receive an email containing the electronic file in PDF format which you can store on your phone, tablet, computer or print out. To access the interactive map, you will need to download Google Maps. Instructions for accessing the map will be included upon purchase.
INCLUDED:
✓ Detailed written daily itinerary
✓ Digital map including main sights, hidden gems, restaurants, fuel, grocery stores, parking, and toilets
✓ Packing list
✓ Pre-trip planning checklist
NOT INCLUDED:
✘ Flight to and from Iceland
✘ Rental vehicle (you can access everything in this itinerary with a 2wd vehicle)
✘ Accommodation bookings (budget, mid, and high range options suggested in the itinerary)
✘ Tours/excursions (relevant tours are suggested throughout the itinerary where applicable)
✘ Fuel
✘ Food + drink
"I can't tell you how fantastic it was to wake up each day, open our map, and know exactly where we needed to go – it took all the stress out of traveling, but none of the adventure." – Trish
Special Features:
Detailed itinerary to make the most of each day (without feeling rushed)
Accommodation recommendations, restaurant suggestions, and information on guided tours
Thorough route information for navigating your trip — so you don't end up driving by that must-see attraction
Easy to download to your phone or tablet to use on your trip!
Requirements:
You'll receive a PDF file of this itinerary, delivered straight to your email. From there you will be able to print it or download it to your computer, tablet, or phone to take it with you on the go!
Instructions for accessing the map will be included with the itinerary.  In addition, in order to access the interactive map, you will need:
A Google recognized email account (used to access the Google Maps App)
The Google Maps App (available in app stores)
A Wi-Fi connection is REQUIRED to maintain access and interact with the map.
**Due to the proprietary nature of the content these maps cannot be saved or downloaded to devices.
Notes:
This is an information product only. Prefer a custom itinerary designed to suit you? Click here to learn more here!
This itinerary perfects the timing of each day. Research still needs to be done to understand Icelandic weather, driving rules, etc. All of this information can be found in my guidebooks.
The designs and images included in this product may not be copied or shared in whole or in part. All photos included are my own.
💥 Due to the nature of digital files, this purchase is non-refundable and not eligible for upgrades to a different itinerary.  Please take the time to consider all options before choosing the itinerary that suits you best. If you have any questions about this product you can email at hello@icelandwithaview.com
"Jeannie took out all the stress of how much we can fit in a day and helped us plan the most incredible trip ever!!" – Emilie
Places you will see with this itinerary:
Optional tours to add with this itinerary:
---
FREQUENTLY ASKED QUESTIONS