Everything you need to know to plan your trip to Dynjandi in the Westfjords
Name: Dynjandi
Pronunciation: din-yan-dee
Translation: Thunderous
Nickname: Jewel of the Westfjords
Source: Lake Stóra-Eyjavatn
Location: Westfjords, road 60
Info: a series of SEVEN falls, the main one at the top is called Fjallfoss measuring 100 m high, 60 m wide at the base and 30 meters wide at the top.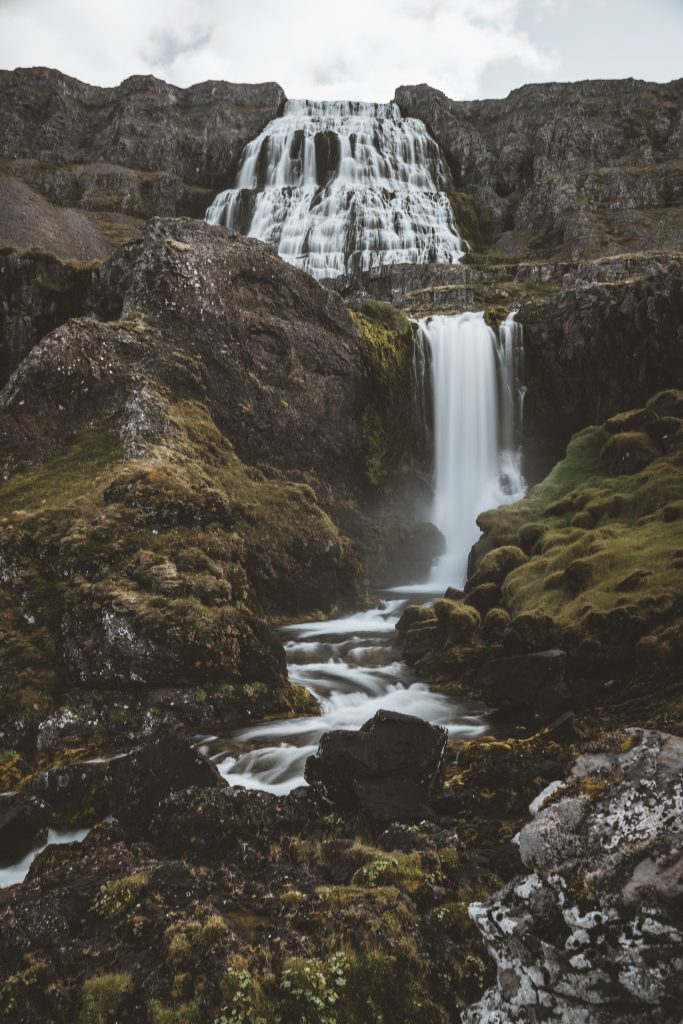 Parking: large parking area, free
Access: walking path up the right side of the falls
Viewing: lots of vantage points and different falls– perfect place to practice long exposure/silky waterfall look!
Photo gear: tripod, wide angle lens, ND filters
Time needed: 1 hour – 1 hour 30 minutes
When to visit: May-October
NOTE: Bumpy gravel road to get there. 4wd required for November-April travel, accessible with 2wd in summer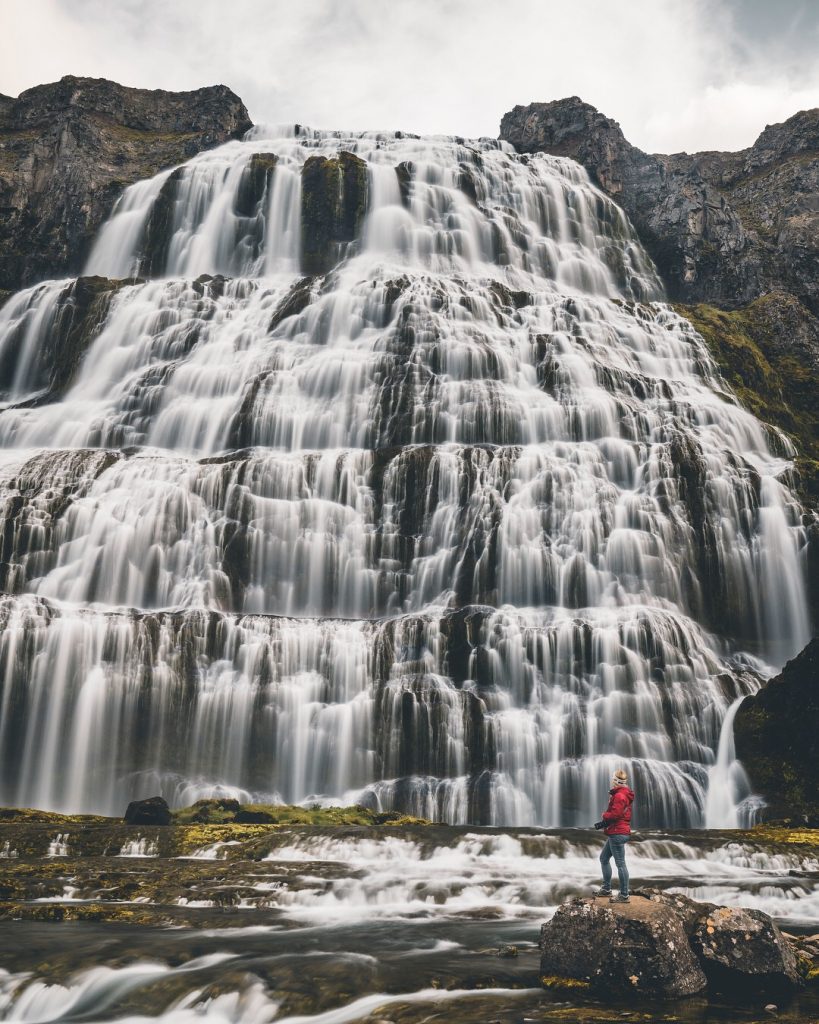 Don't forget: the closer you get to the main falls, the BETTER it gets!
Pro-tip: The closer you get to the waterfall = more spray – waterproof gear recommended!
Camping: closest campsites are in Bildudalur and Þingeyri.
Accommodation: Bildudalur, Thingeyri, Isafjordur
Good to know: food and fuel is a ways away – be prepared and get both before your visit.
**If you think THIS guide was helpful, then just wait until you see my Ring Road eBook! This self drive guidebook is FULL of helpful tips to help you easily plan an trip around Iceland.

The eBook is packed with 129 pages of helpful planning tips and guided itineraries for the Ring Road, with bonus material for the Golden Circle, Snaefellsnes, and Reykjavik.
Whether you are coming to Iceland next week and already have your itinerary set or next year and are in the beginning stages of planning, this resource will be the best investment of your trip!