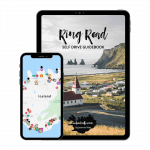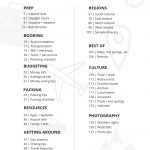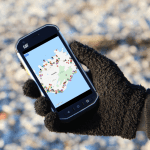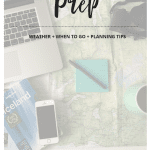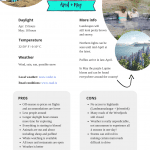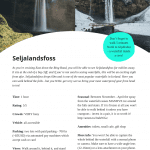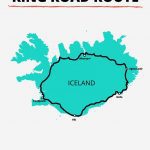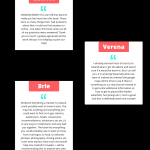 Ring Road Self Drive eBook
$20.00
How do you plan an epic Icelandic road trip when you can barely remember the town names (let alone pronounce them)?
That was the problem I faced when planning our honeymoon in Iceland. Who would've thought 6 years later we'd be living here!
And I'm on a mission to make sure no one else faces the same planning nightmare I did — or even worse, misses out on that must-see attraction because they didn't know it was there (been there, done that!)
Stop looking for answers via Google searches and grab the latest version of this ultimate travel guide instead.
This is NOT your average planning guidebook — it's in-depth, practical and user-friendly. From the handy Interactive Map (now with twice as many pins!) to the checklists and resources, this guide is designed to take the stress out of planning your trip.
"If you are planning a trip to Iceland this is a must-have! This book has made our trip planning so much easier! " – Sandi
Jam-packed with the type of info only a local would know (that's me!), this eBook will help you plan your unforgettable Iceland trip from start to finish. From deciding what time of year to visit and what to pack to mapping out your itinerary of must-see places, this guidebook is your go-to resource.
"I am mighty grateful to Jeannie for all the help she has given me in my planning for Iceland. There were so many things that I had questions about that I could not find answers to online – but when this book came out all of my questions were answered!" – Charles Lester
Description
WHAT YOU'LL RECEIVE
This 130-page ebook is a digital download. You'll receive an email containing the electronic file in PDF format (which you can store on your phone, tablet, computer or print out).
This complete resource for planning your Ring Road trip includes:
Guided itinerary for:

An interactive Google map with layers for:

Major attractions

Hidden gems (that most tourists miss)

Hot springs

Restaurants

Accommodation

Hiking

Tour + excursions

3 suggested detours:

Tröllaskagi Peninsula

Seyðisfjörður
Húsavík
LATEST VERSION INCLUDES:
Month by month planning checklist

Accommodation and transportation options – everything from hiring a car to flying

Airport arrival and departure specifics

Tours and excursions

Averages prices (so you know how much to budget)

Camping info

Best hikes, hot springs, waterfalls, detours

Restaurants and special diets

Grocery stores + translated items

Souvenirs

Pools + hot springs

Photography tips

Sample itinerary for the Ring Road
Also on the map:
Detailed descriptions inside each pin

Guide to gas stations + grocery stores

Visitor centers

Hiking along the Ring Road

Rest areas + toilets!
"When we were in Iceland we checked the google maps all the time to see if there is something on our way that we missed or to get some additional information on how to get to places (like hidden waterfalls, hot springs etc.). Such a great tool that is definitely worth the money!!" – VERENA SCHENK
Special Features:
Suggested itinerary to make the most of each day (without feeling rushed)

Helpful Iceland planning tips including: booking checklist, packing lists, food + drink, cultural information, animals + wildlife, local events, how to use the gas stations and pumps, and Iceland photography tips

Accommodation recommendations, restaurant suggestions, and information on guided tours

Thorough route information for navigating your trip — so you don't end up driving by that must-see attraction

Easy to download to your phone or tablet to use on your trip!
REQUIREMENTS:
You'll receive a PDF file of this book, delivered straight to your email. From there you will be able to print it or download it to your computer, tablet, or phone to take it with you on the go!
Instructions for accessing the map will be included with the eBook.  In addition, in order to access the interactive map, you will need:
A Google recognized email account (used to access the Google Maps App)
The Google Maps App (available in app stores)
A Wi-Fi connection is REQUIRED to maintain access and interact with the map.
**Due to the proprietary nature of the content these maps cannot be saved or downloaded to devices.
"The book has everything you could probably ask or want to know; from road signs, to food, to Icelandic phrases, photography, driving advice, etc. I can't even express how much this would help new Icelandic travellers. I will be recommending this to anyone who asks me for advice! Absolutely brilliant. It'll be the best $20 investment for your trip." – Brie
NOTES:
Please allow 3 business days from the time of purchase to be added to the digital map.

This is an information product only.

The designs and images included in this eBook may not be copied or shared in whole or in part. All photos included

are my own

.

Due to the nature of digital files, this purchase is non-refundable. If you have any questions about this product you can email at hello@icelandwithaview.com