When I used to go down to Florida to visit my Grandma for a week, she would always say "It was great to spend time with you, but now I need to rest!" I was always so confused, what did she mean?! We just went to lunch, laid on the beach, shopped at the markets, and visited with family.
Now I know.
For the past month we have had two back to back visitors for a week each. Pure fun, laughs, excitement, and traveling…but I'm exhausted.
Am I really getting that old?! Don't get me wrong, staying up past your normal bed time, eating junk food, and starting happy hour at 5pm every day is super fun, but starts to take a toll.
NOT THAT I'M COMPLAINING!
Omg having our friends visit us in our new country was amazinggggg. Showing them around Iceland, hunting for Northern Lights, making them try fermented shark, and laughing about old times has been the absolute best.
To be honest, I took a nap every day last week. And not those 20 minute power naps. Full on dreaming, no alarm set, and only waking from the sound of children at recess outside our window.
Here's a recap of the past month, visitor style.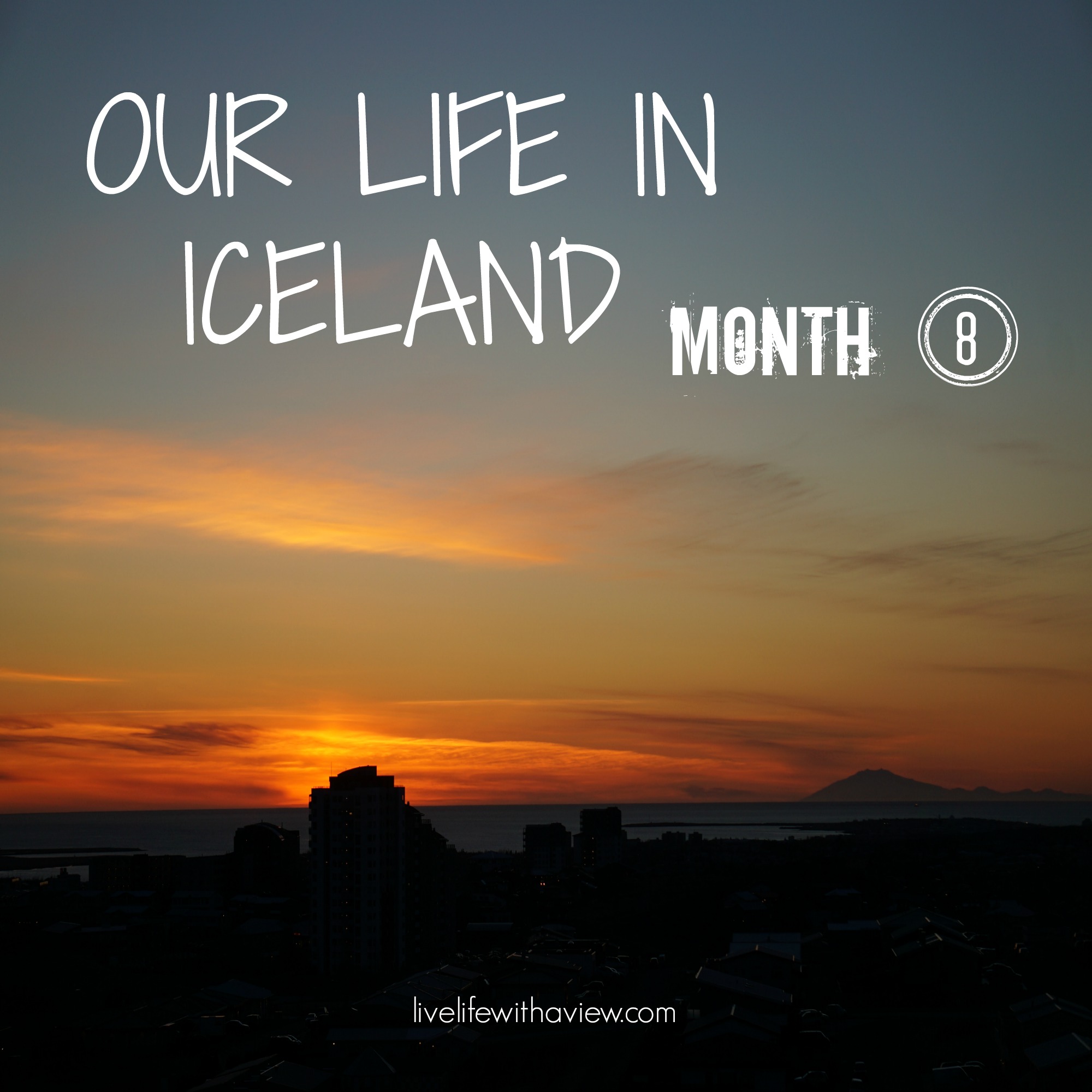 Visitor 1 // Kristy – one week of nonstop fun and driving around half of Iceland.
How we met: doing "Nancy" at Crossfit in Houston. Fell in love, favorite lifting partner ever since.
Destinations in Iceland: Snaefellsnes, Diving Silfra, Ice Cave tour, South Iceland. This girl did it all, and had some amazing weather the whole time. (I kept telling her this is not normal Iceland weather and she should consider herself lucky. She didn't believe me.)
The best part: Because of Easter break, I got to do it all with her! (except for diving because I am terrified of being underwater.) AND the possibility of seeing each other in the near future via a trip in Europe!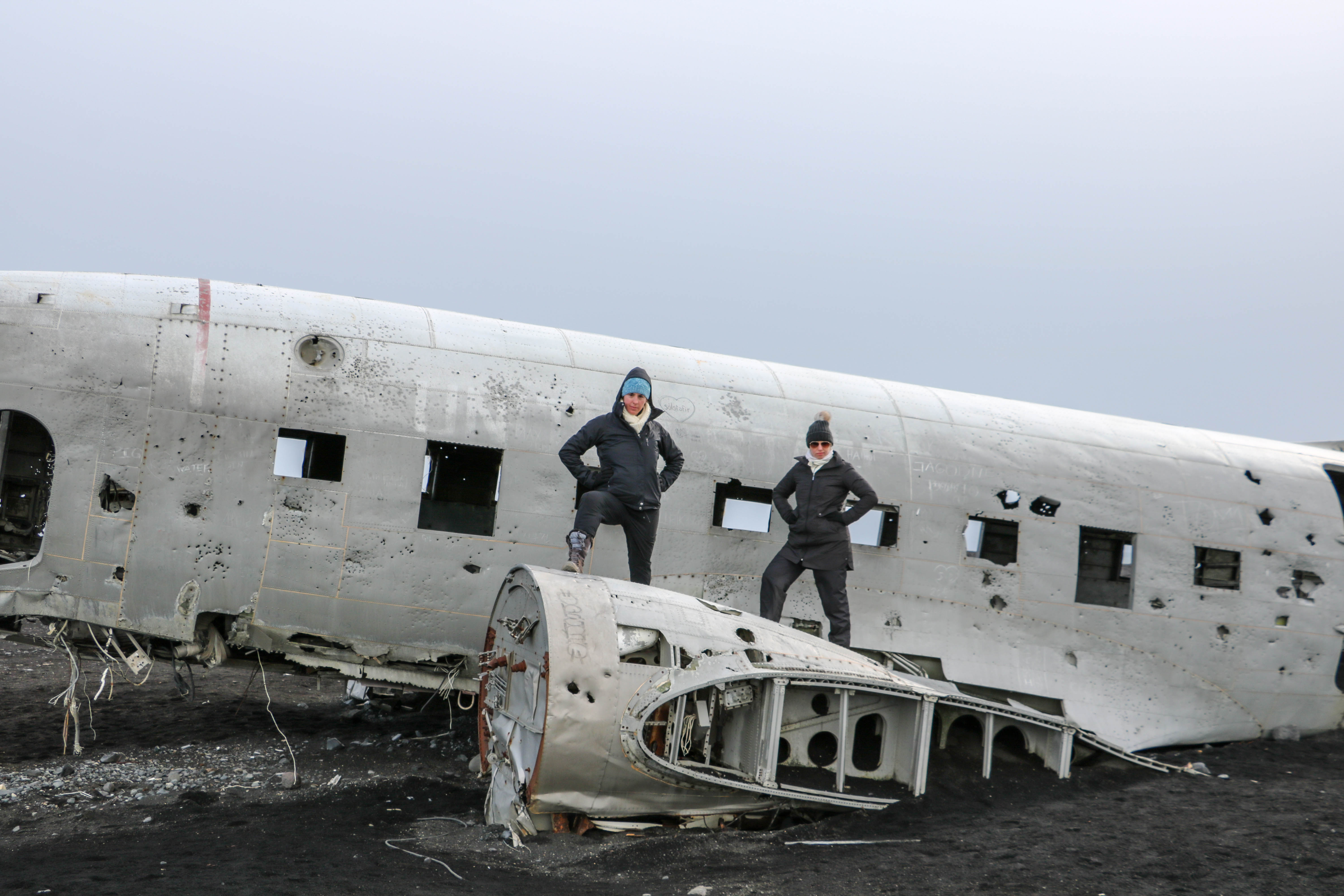 Visitor 2 // Kelley & Derek – one week of laughing (and crying…that part was just me, I'm such an emotional one)
How we met: Finals week in year 1 of Chiropractic school, she was wearing a Wisconsin Badger shirt and drinking a beer, it was love at first sight.
Destinations in Iceland: Golden Circle, South Iceland all the way to Jökusárlón, Westfjörds. Super lucky with weather, unlucky with the Northern Lights.
The best part: Traveling with another couple was so much fun. And it takes a special couple to all be able to drive 6 hours one way in a vehicle together. AND Kelley and I kept sharing old memories of all the great times we had together.
Video of our trip to inspire your wanderlust: YouTube // Vimeo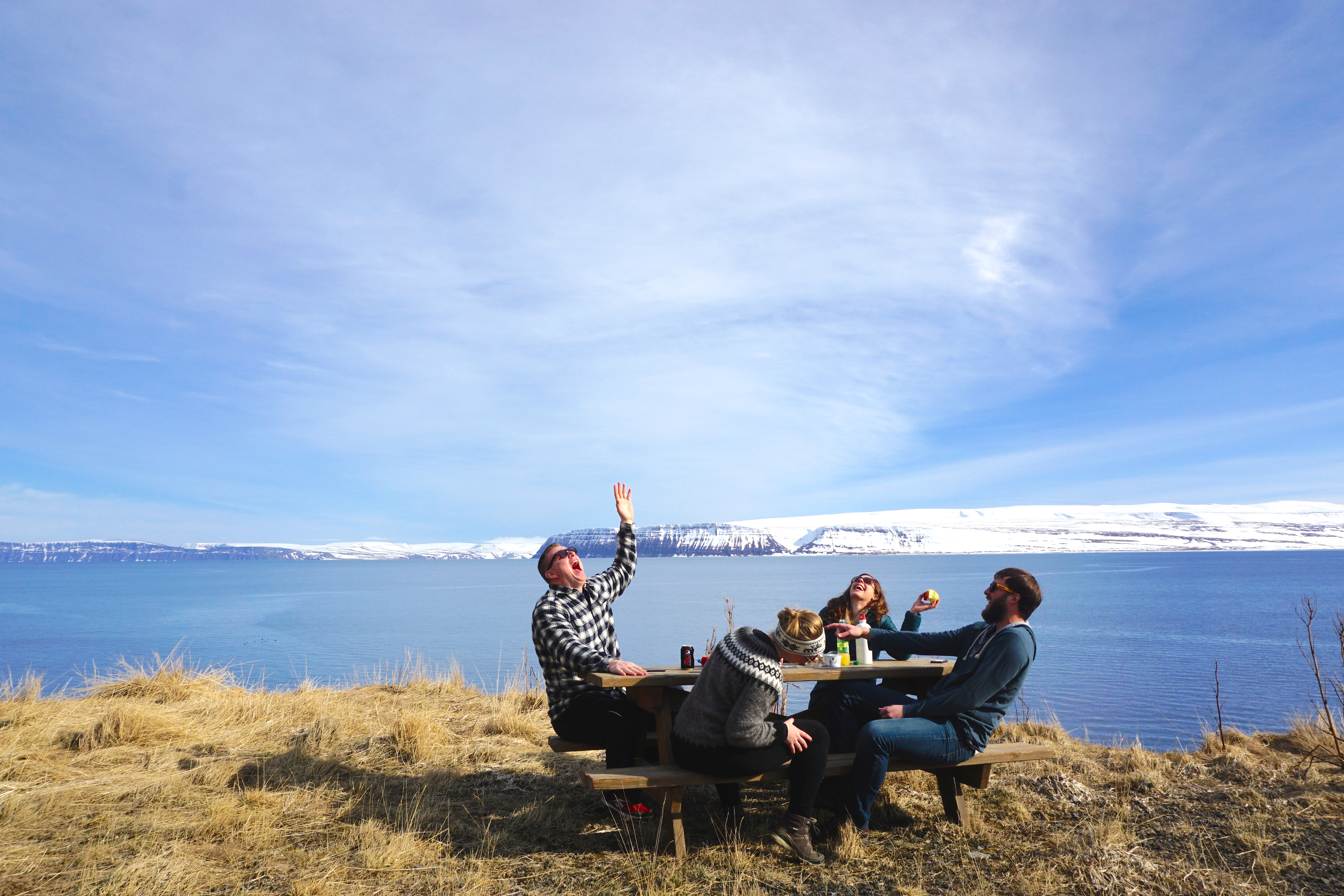 You know what this means right? I.feel.so.loved! That these people took their vacation time to come all the way up to tiny, cold Iceland is so awesome. I love my friends, and I like to think I know some of the best people in the world.
Next up: MORE visitors (at the end of May) + a trip to IRELAND! Let the planning begin!
Things that are getting easier:
Icelandic! After two classes under my belt, I have now started asking my patients to speak to me in Icelandic. If I can't understand, I ask. When I speak, I use "Icelengish". It's better than nothing!
Daylight! You guys, summer is right around the corner. The sun hours are now from 5:45am to 9:15pm. Aka normal light hours. Aka amazing. Aka more time for adventures!!!
We have been planning our summer and have decided to blow up an air mattress and camp out of the defender. CAN'T WAIT to get some of these Iceland bucket list items crossed off the list!
Things that are still hard:
---
Question: What's your favorite part about having visitors?