E

verything you need to know to plan your trip to Godafoss

Name: Goðafoss

Pronunciation: go-the-foss

Translation: Waterfall of the Gods

History: Godafoss got its name when Christianity was declared the official religion of Iceland, so the locals threw Norse pagan gods statues into the waterfall.

Location: North Iceland, right off the Ring Road

Info: 30m wide horseshoe shape, 12m tall, broken into multiple falls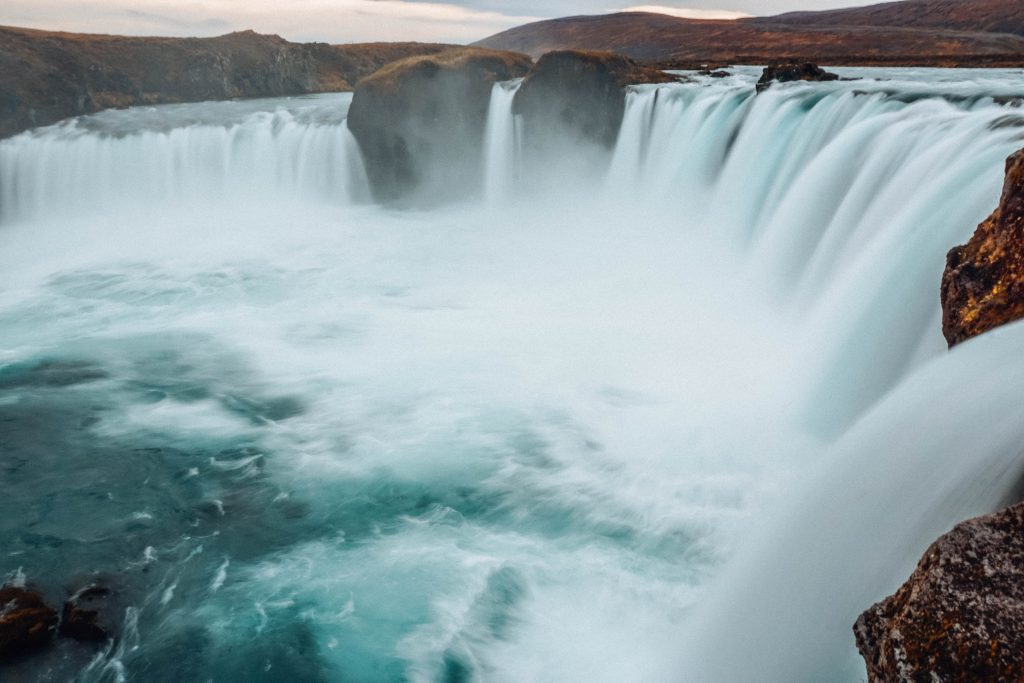 Parking: large parking area, 5-minute walk to the falls
Access: can be accessed from both sides – West side most common, East side can stand up top or go down to river
Viewing: lots of vantage points – perfect place to practice long exposure/silky waterfall look!
Photo gear: tripod, wide angle lens, ND filters
Best light: Summer – from the east for sunset / Winter – from the west for sunrise
Time needed: 30 minutes-1 hour
When to visit: year-round! Goðafoss is beautiful in the summer, with autumn colors, or covered in snow/ice. NOTE: crampons and 4wd recommended for winter travel.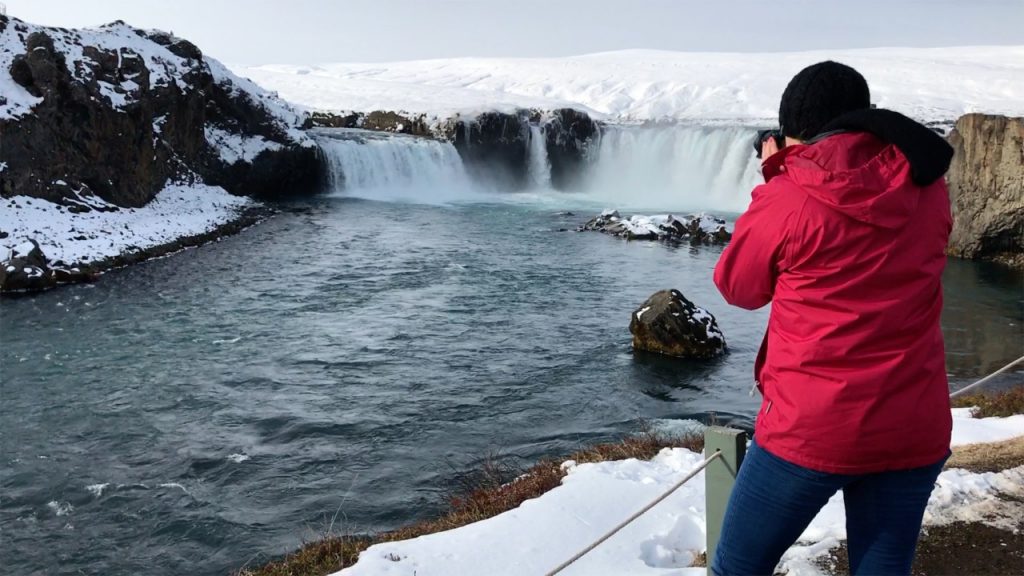 Don't forget: walk back towards the road and across the bridge to view a smaller waterfall called Geitafoss.
Pro-tip: The closer you get to the waterfall = more spray – waterproof gear recommended!
Camping: campsite right across the street – perfect for sunset/sunrise pics!
Accommodation: Akureyri, Myvatn, Husavik
Good to know: There's a cafe, souvenir shop, guesthouse + fuel station across the street
**If you think THIS guide was helpful, then just wait until you see my Ring Road eBook! This self drive guidebook is FULL of helpful tips to help you easily plan an trip around Iceland.

The eBook is packed with 129 pages of helpful planning tips and guided itineraries for the Ring Road, with bonus material for the Golden Circle, Snaefellsnes, and Reykjavik.
Whether you are coming to Iceland next week and already have your itinerary set or next year and are in the beginning stages of planning, this resource will be the best investment of your trip!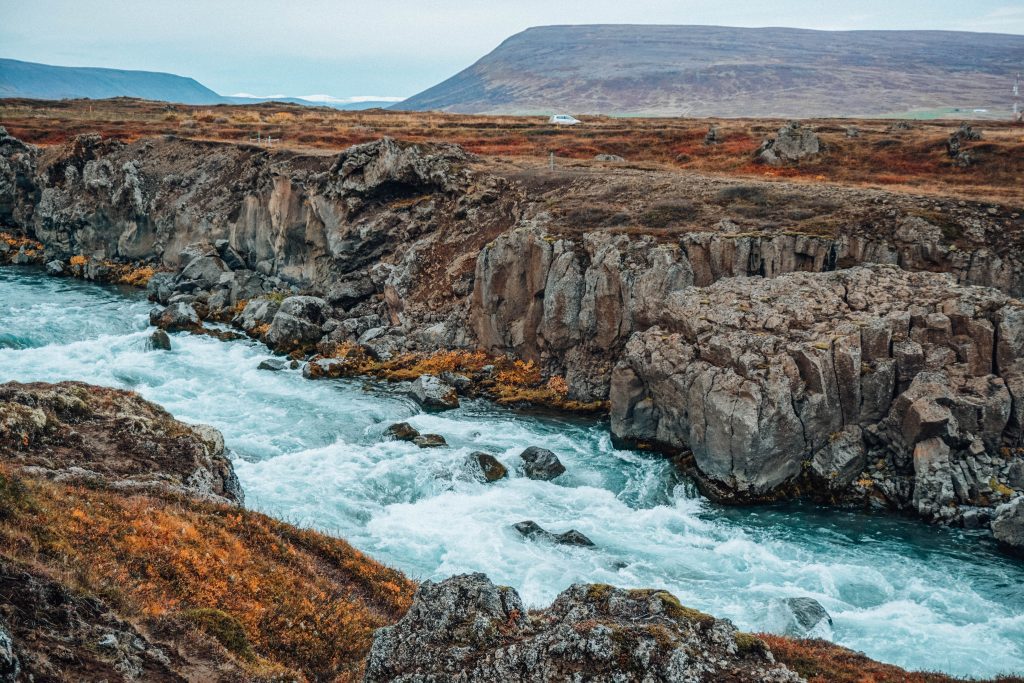 Happy planning!