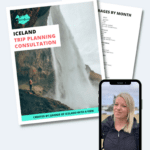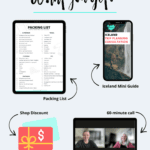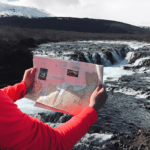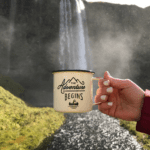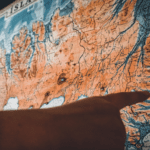 Iceland Trip Planning Consultation (1:1)
$199.00
Are you struggling to plan your Iceland trip, and looking for local insight?
Planning a trip to Iceland can be overwhelming for those who have never been. There are so many factors to consider, and you may have specific questions that Google (and other resources) aren't able to provide answers to. This One on One Iceland Trip planning consultation with Jeannie, (a local with years of Iceland trip planning experience) can guide you through the overwhelm, help you pull your details together in a meaningful way and give you the answers you need to feel comfortable and confident in your future trip.
"We did tons of research and put together an amazing itinerary for our family adventure. But, we feel SO MUCH BETTER after talking with Jeannie! Her advice and counsel were worth every penny." – Lisa and Rob
Does this sound like you?
I think my itinerary might be too full, how do I know if it is?
Where can I store my luggage before I can get into my hotel?
What are the best places to eat near my hotel?
I'd like to see X place outside of Reykjavik, is it feasible during a trip with # days?
How do I get from the airport to my hotel?
What are some activities we can do that suit my tastes and interests?
These are just a few examples of the questions Jeannie can answer during your Trip Planning Consultation.
Description
Not sure where to start?  Here are some ideas of things we can cover in your 60-minute call:
Itinerary review
Travel tips and advice
When to visit
How much to budget
What to wear and pack
Restaurant and hotel recommendations
Transportation options
Activity recommendations
Safety tips
Cultural considerations
Random questions that you've not been able to locate answers to through Googling or on Facebook groups
"I am so glad that we chose to purchase Jeannie's itinerary review! She helped me tweak the itinerary so that we were able to see the best that Iceland had to offer in a reasonable and doable timeframe. The suggestions she made ended up being extremely valuable as I was unsure of how to prioritize everything and to consider logistics of travel time between all the amazing sights and activities."  -Heather
How does the One on One Planning Consultation work?
First, you'll complete your purchase.
Next, check your email for a link fill out a short questionnaire about your planning status.
Once your questionnaire is submitted, you'll get a link to schedule your One on One Planning Consultation with Jeannie.
Attend your 60-minute call to talk through your plan.
Within three business days, you'll receive my Iceland Starter Guide, Iceland packing list, and 20% discount code to use toward anything in the Shop.
What's NOT included:
Customized itinerary
Booking or reservations (airfare, rental cars, accommodations, or tours/excursions, etc.)
Discussing nuances or questions related to making a move to Iceland
FREQUENTLY ASKED QUESTIONS
Consultation
Iceland is a difficult country to move to and you need a specific reason to do so. Because of this, I can't help with immigration stuff, sorry!
We recommend booking your Trip Planning Consultation at least 1-2 months before your trip. You'll receive a link to book your call after purchase, and you can select the date that works best for you (if you can't find one please email us and we will try to accommodate your request).