As it turns out, Hotel Budir couldn't have been more perfectly placed. I walked in to check with reception about the road conditions and was warmly greeted. The staff was incredibly helpful and honest about advising not to travel in the given conditions. I could tell that they genuinely cared about my safety, not just tried to rent me a room for the night.Although I had every intention of driving home that evening, I felt that staying was the right thing to do given the conditions. The moment I made my decision to stay, I felt so relieved. Now I could enjoy a nice meal, and I have a warm comfy place to sleep so I would be rested to continue the journey home in the morning.
Even though there was a large group staying in the hotel that evening and the dining room was booked, they made room for me to have dinner. I had the most delicious fish soup with a warm homemade bread basket on the side.
The sleeping quarters are cozy and comfortable, and I had a gorgeous view from my room. For a hotel in the middle of Iceland, the charm level of this place is off the charts!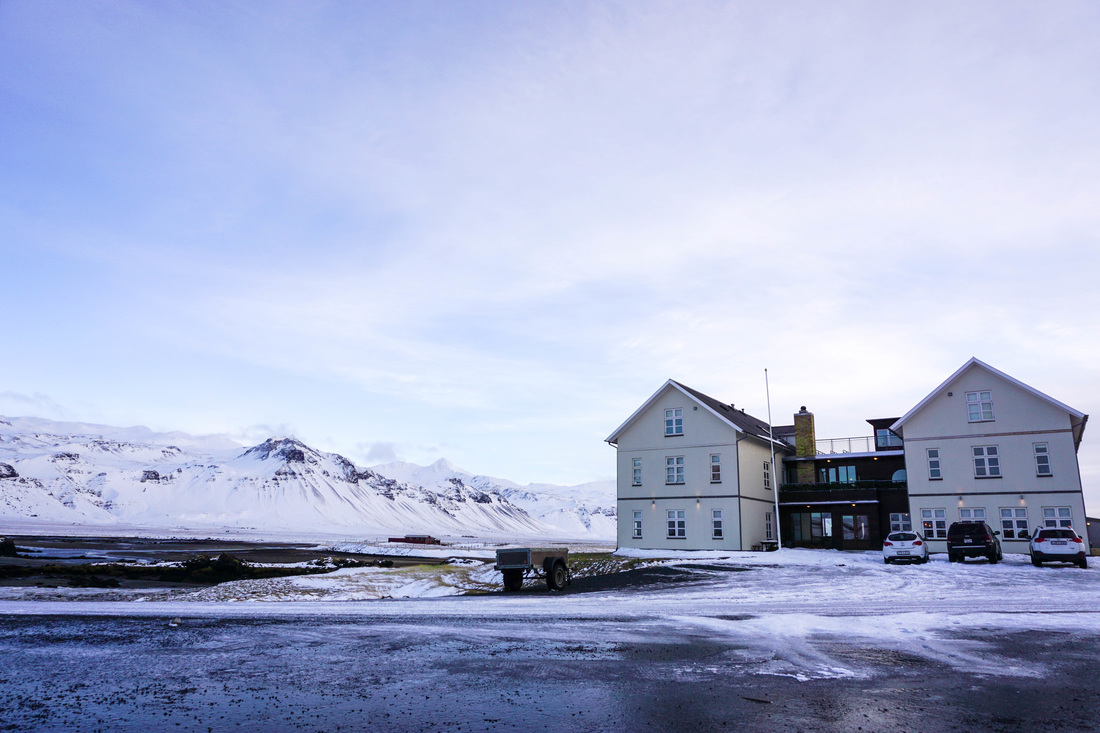 Besides the sleeping rooms and restaurant, there are plenty of welcoming areas to relax. The cozy fire places and plenty of sitting areas will make you want to crawl up with a good book or spend time chatting with friends.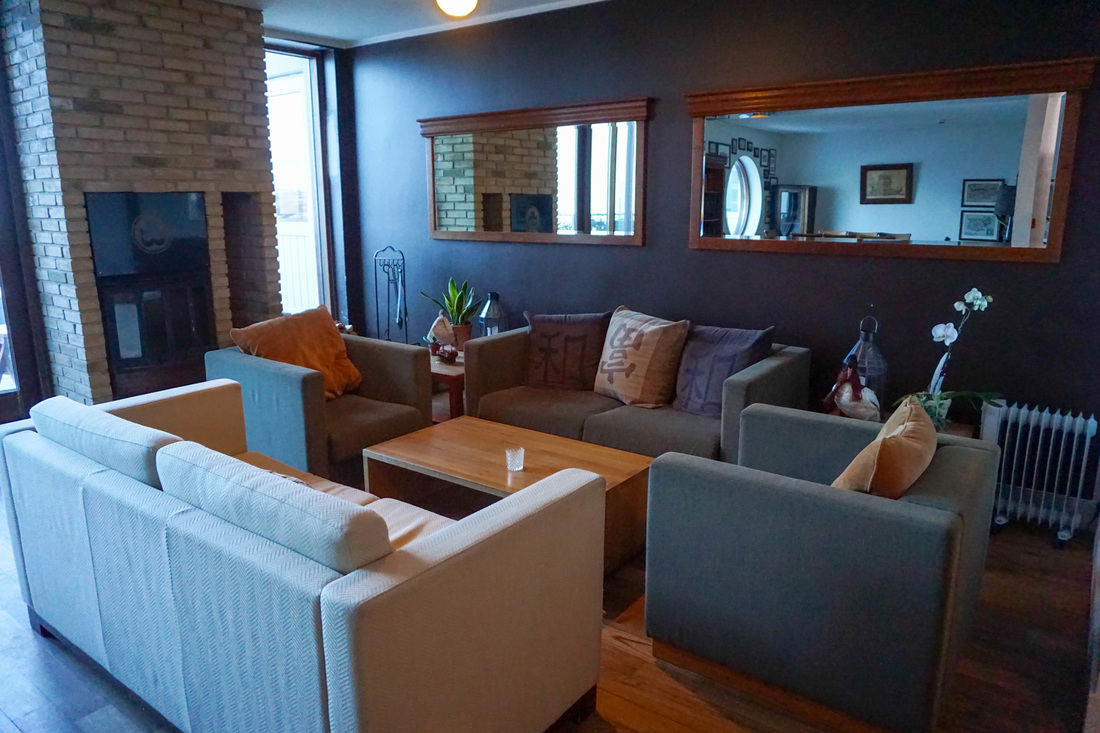 The gorgeous views between the mountains and the sea will make you want to put your hiking boots on and grab your camera for a day full of exploring.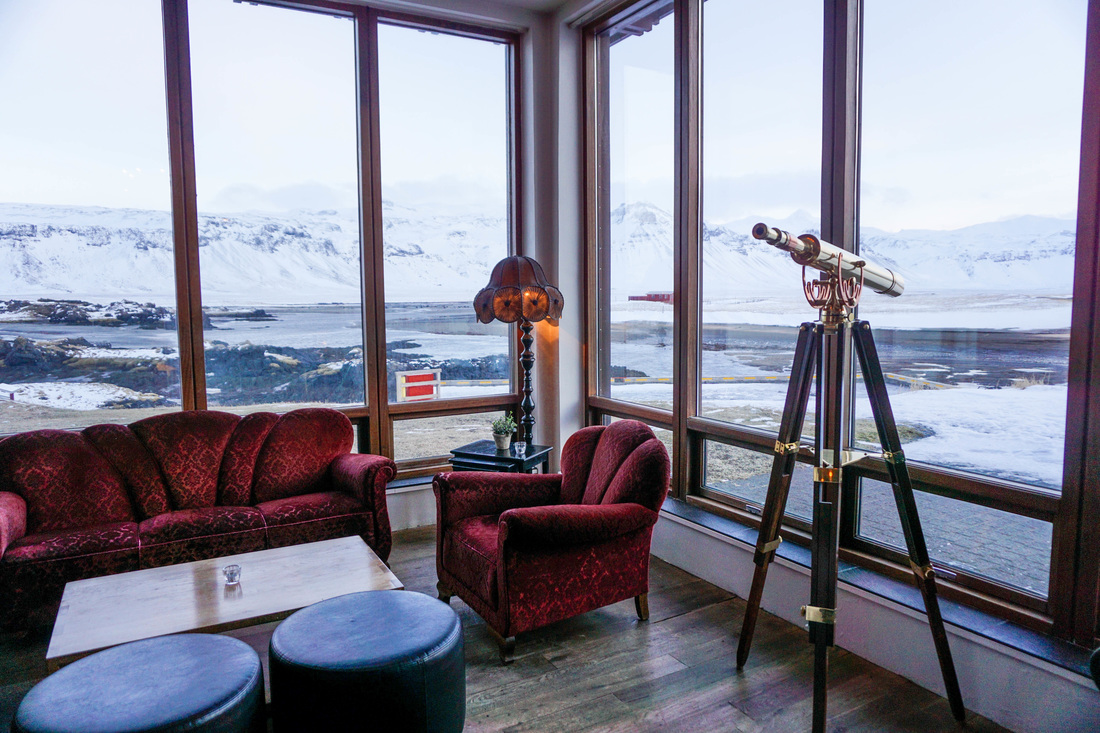 After a long day of sight seeing on the Snæfellsnes peninsula, relax with a drink at the bar. The full bar menu includes local craft beer, hand picked bottles of wine, and an impressive selection of whiskey.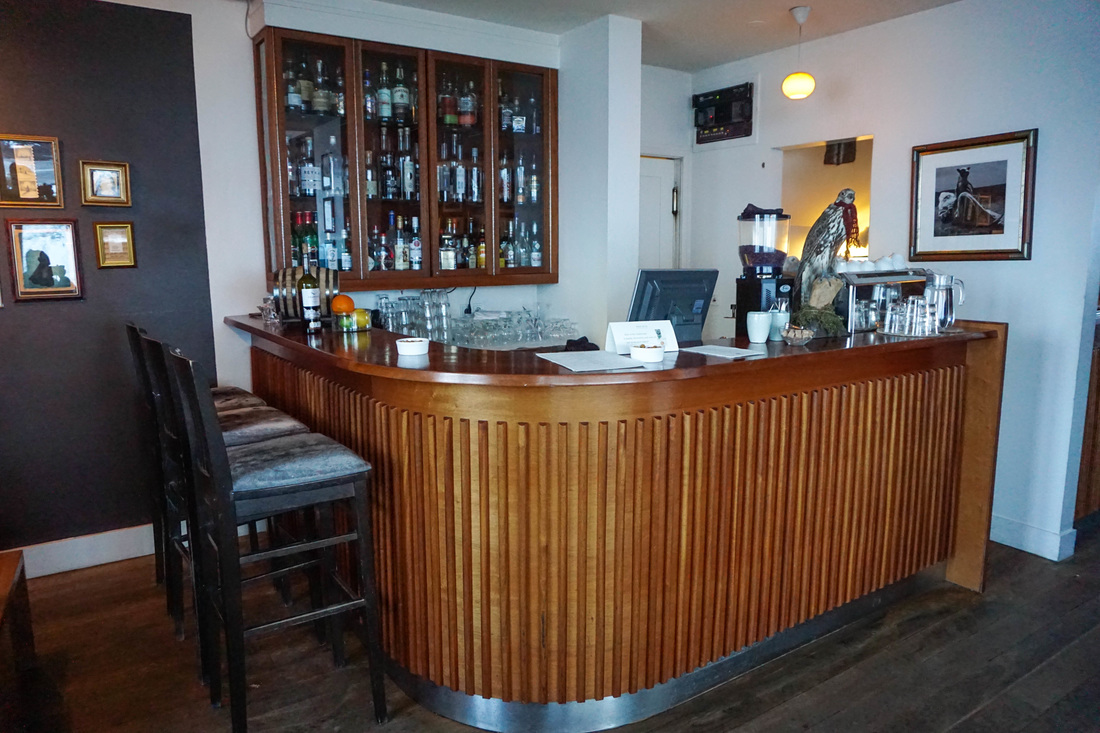 And of course one of the biggest advantages of being out in the middle of Iceland is catching the incredible aurora. They were so unbelievably beautiful and big that night, and being away from the light pollution of the city helps so much! They still take my breath away every time.
(tip: when you check into your room, make sure to be put on the "aurora alert" so they will call your room if there is any lights activity!)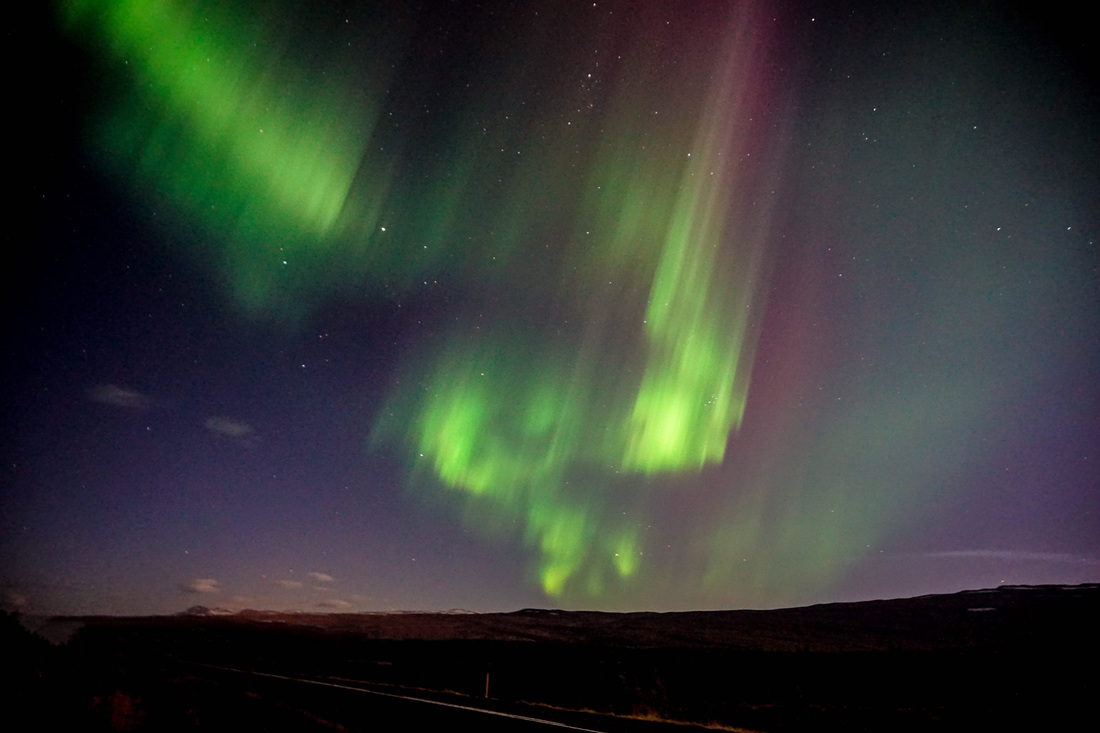 Finally, to top off the wonderful stay feast on this delicious complimentary Icelandic breatkfast! A generous arrangement of fresh salmon, fruits and veggies, cheeses and breads, and of course coffee, left me fueled up and ready for the drive home!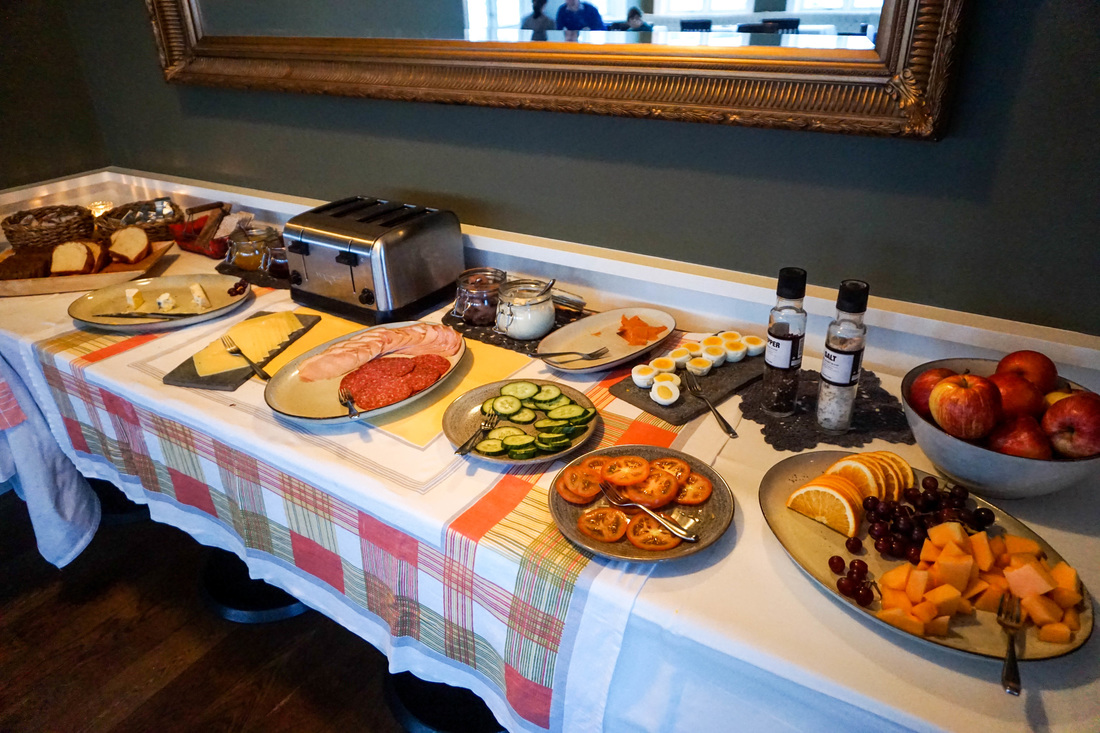 When all was said and done, everything worked out and Hotel Budir saved the day! I have to thank the amazing staff for being so helpful and welcoming. I couldn't think of a more wonderful place to have to spend the night. And I am happy to be home safe!
While you're in the area, make sure to check out:
-Budir church
-Views of the Snæfellsjökull glacier
-Walking trails through lava field along along the coast
-Hike to the top of the glacier in summer // snowmobile in winter
theglacier.is
-Any of the
beautiful attractions
around Snæfellsnes Peninsula
Note: Hotel Budir and the surrounding area is a very popular destination for weddings and special events. Be sure to plan accommodations well in advance, especially during peak months of June-August.
Interested in reserving a room at Hotel Budir? Check availability below and start planning your stay!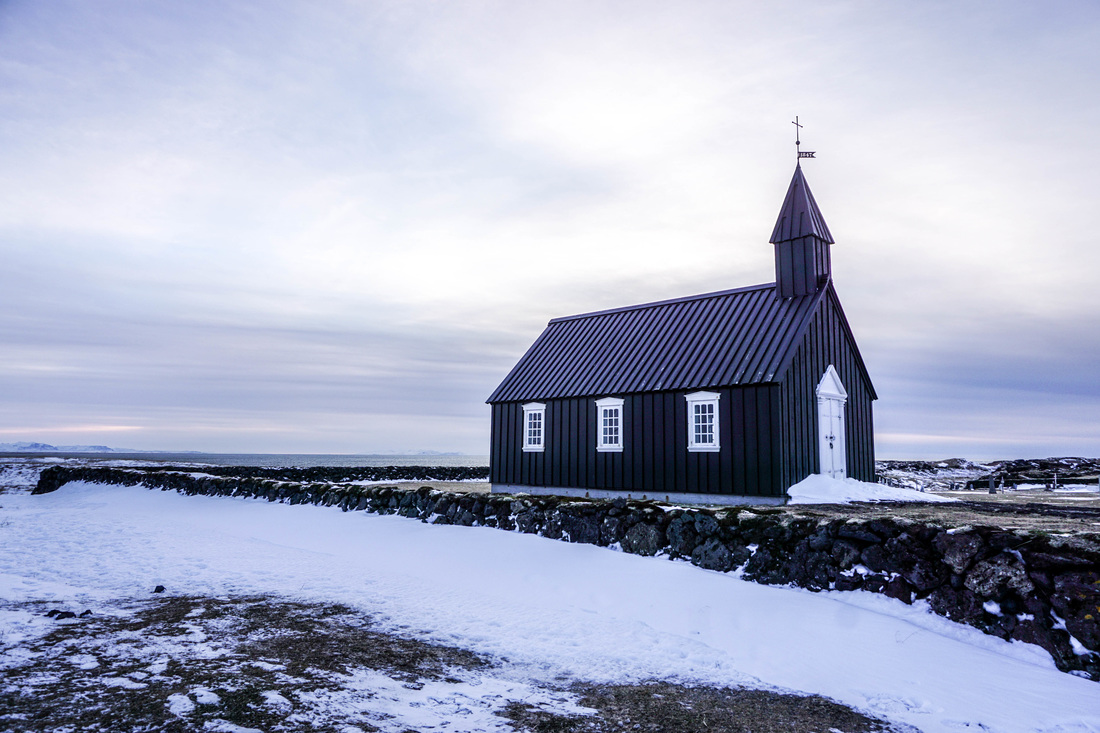 ---
Question
: Have you ever gotten stranded somewhere and had to stay overnight?